Tillamook Coast Life Blog
Bikes Built for the Beach
Bikes and the beach – a seemingly natural combination. But until recently the commingling of the two required almost perfect conditions. The sand had to be wet and firm, but not too wet. You needed a mountain bike or other similarly wide-tired mode of locomotion. Even beach cruisers perform better on the paved paths that travel alongside the beach than they do on it. Bikes and the beach. It was like having chocolate and peanut butter and no way to get them together. And then came the advent of fat bikes.
As you could probably ascertain by the name, fat bikes are sturdy. If a mountain bike and a Hummer had a baby, it would be a fat bike. They ride as comfortably as beach cruisers but have the gear range and tire contact patch/traction to take you over terrain you probably didn't think was possible. If you've got the motor, fat bikes can probably get you up, over, or through it.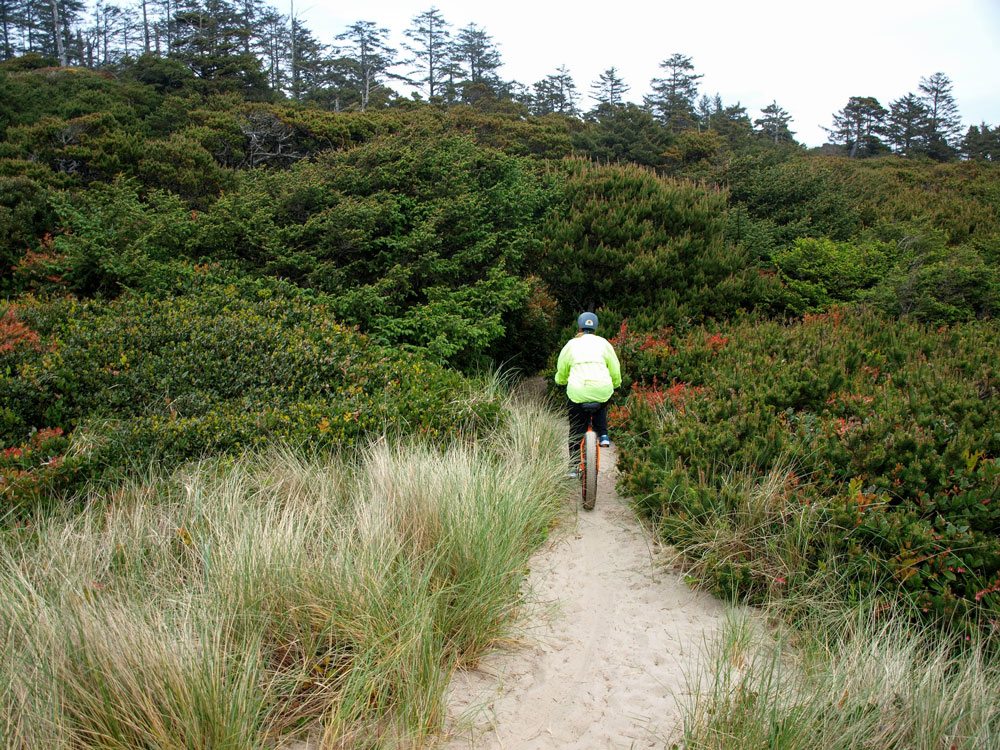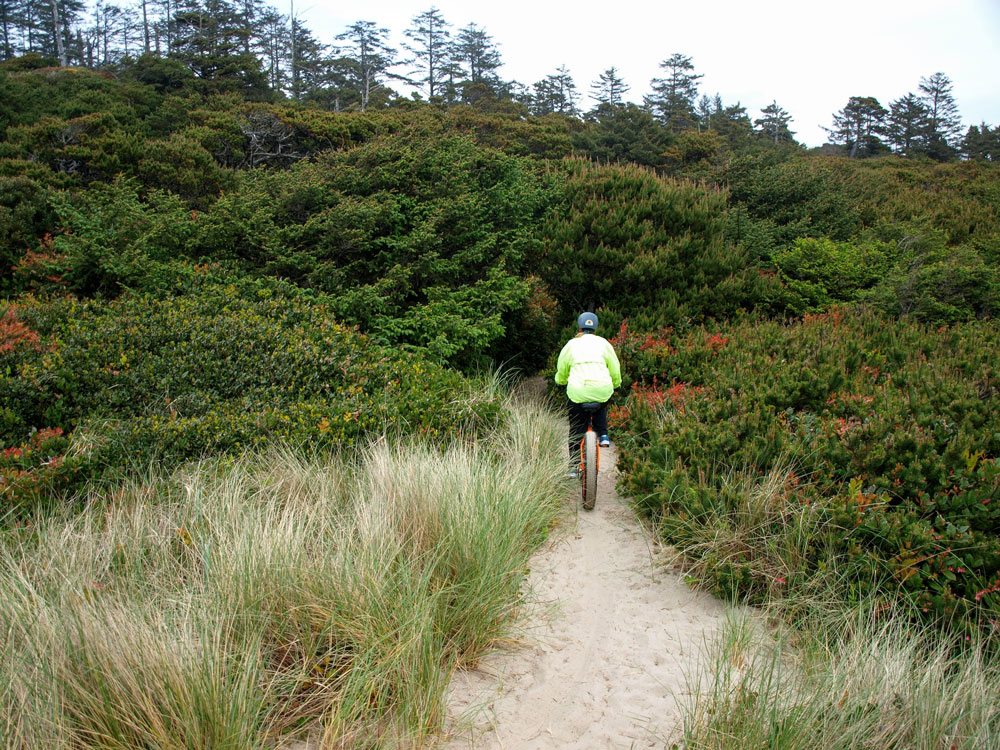 Biking Bayocean Spit
I recently took a guided fat bike tour of the Bayocean Spit with local purveyors, Shore Riders. We began the ride gliding almost effortlessly along the wide gravel road that traverses the eastern side of the spit. Co-owner and guide, Sarah, provided some helpful biking hints as well as the fascinating history of the spit.
Soon it was time to turn our bikes onto one of the trails that carves into the heart of the spit. We weaved through trees and understory, still with minimal effort, along the hard packed trail. As the path softened and the terrain met with the occasional obstruction I almost balked at whether or not our bikes could handle it. But handle it they did, with aplomb.
As the trail ascended the sand softened even further and the elevation steepened. I did well for a moment before discovering my motor's limit. I walked the bike up the final stretch to the summit of the dune, remounted, and descended swiftly to the beach. We peddled along the surf, occasionally skirting the incoming tide on our way back to the trailhead. This ride was over, but now that bikes and the beach have formed the union I had always hoped for, there will be many more.
Shore Riders provides bikes and gear as well as delivery and pick up to a number of beaches in the Tillamook area including Tierra Del Mar, Bayocean Spit, Oceanside, and Pacific City. Call or check online for rates and other details, visit www.shoreridersllc.com (503) 815-3937 or (503) 812-6539.