Tillamook Coast Life Blog
Happy Halloween in a Pumpkin Patch!
Pumpkins abound on the farm of Oregon Coastal Flowers, where big kids and little kids may leap and bound, respectively, through Halloween-haunted fields by night and the pumpkin patch by day.
Pull on your boots to explore thousands of u-pick pumpkins. Like cartoon faces of unusual shapes, colors and sizes the pumpkins are a delight to meet, and lay scattered about among the fallen pumpkin vines from where they grew into globes of bright yellow, red, orange hue. Capture snapshots of your journey at one of the several decorated sets in the pumpkin patch. Kick back with a pumpkin in your lap for a hay ride by hydrangeas and trees.
For those who delight in a fun scare at night, find your fright Friday and Saturday of Halloween weekend.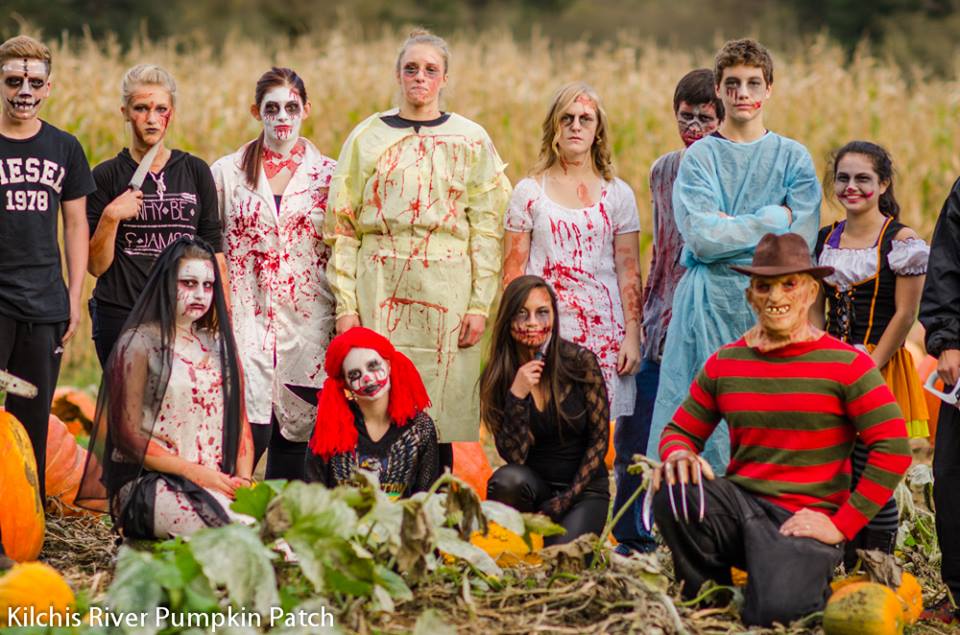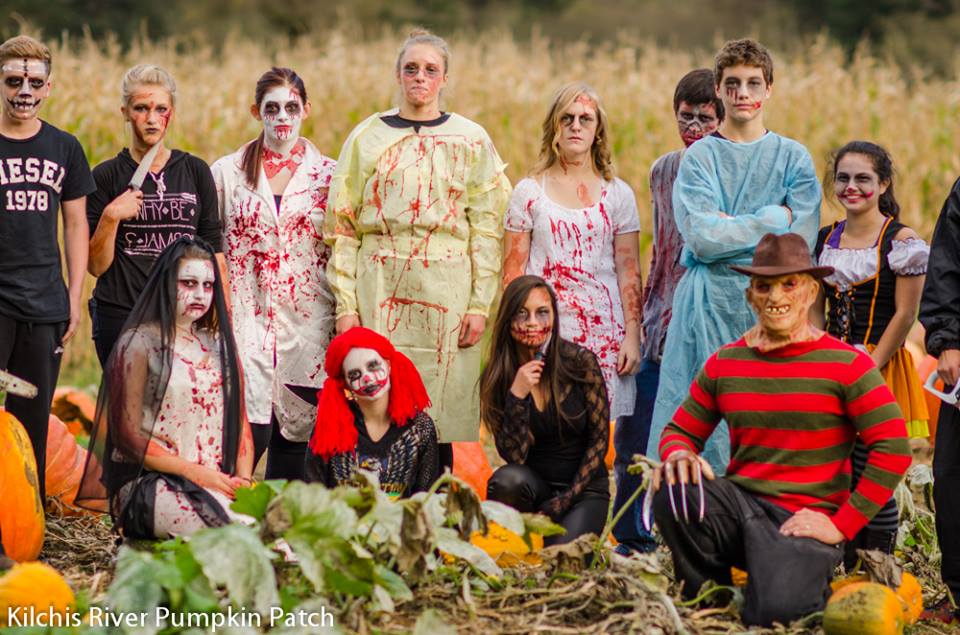 The annual Kilchis River Pumpkin Patch and Corn Maze got its start years ago, on 3rd Street in Tillamook, across from the bowling alley, where farmer Patrick Zweifel first grew his Halloween pumpkin patch. Patrick is the 4th generation of his family to live in Tillamook, and after college he returned to start Oregon Coastal Flowers, which grows and ships Hydranges and specialty flowers nationwide.
The Kilchis River Pumpkin Patch & Corn Maze is located at 9455 Kilchis River Rd, Tillamook, OR and is open Saturdays and Sundays 12 noon to 5pm in October (final date is Oct. 30, 2016). The Haunted Hydrangea Ranch is open from dusk to 10 pm on Saturday Oct. 29th. For more information, call 503-815-3762 or email sales@oregoncoastalflowers.com.