Tillamook Coast Life Blog
Make your own story at Netart's newest old motel
Anytime you tear into an old building, you can expect some unpleasant surprises. And in rebuilding the old motel that is now the hip little Netarts Surf Inn, Skyler Veek and Nick Petersen got plenty of those. But there were the pleasant surprises, too.
"It seems every local has some kind of story about the motel," says Skyler. "They'll say, 'Oh, we partied our butts off in such and such a room,' or, 'Oh, I lived in unit 5 for a few years.'"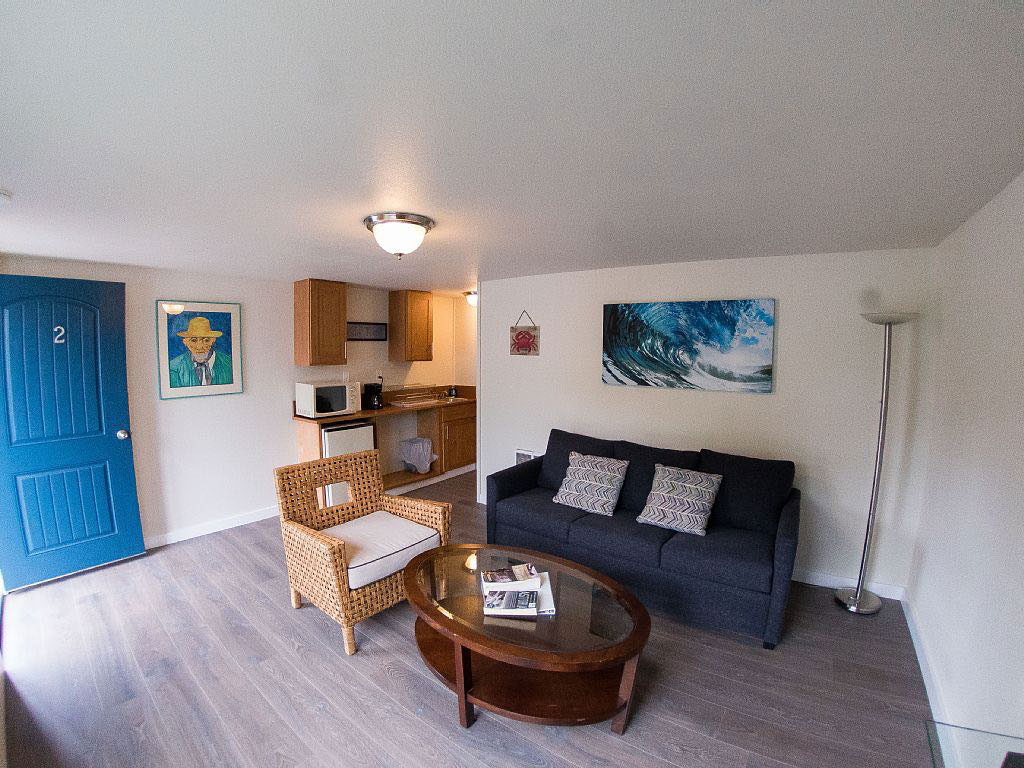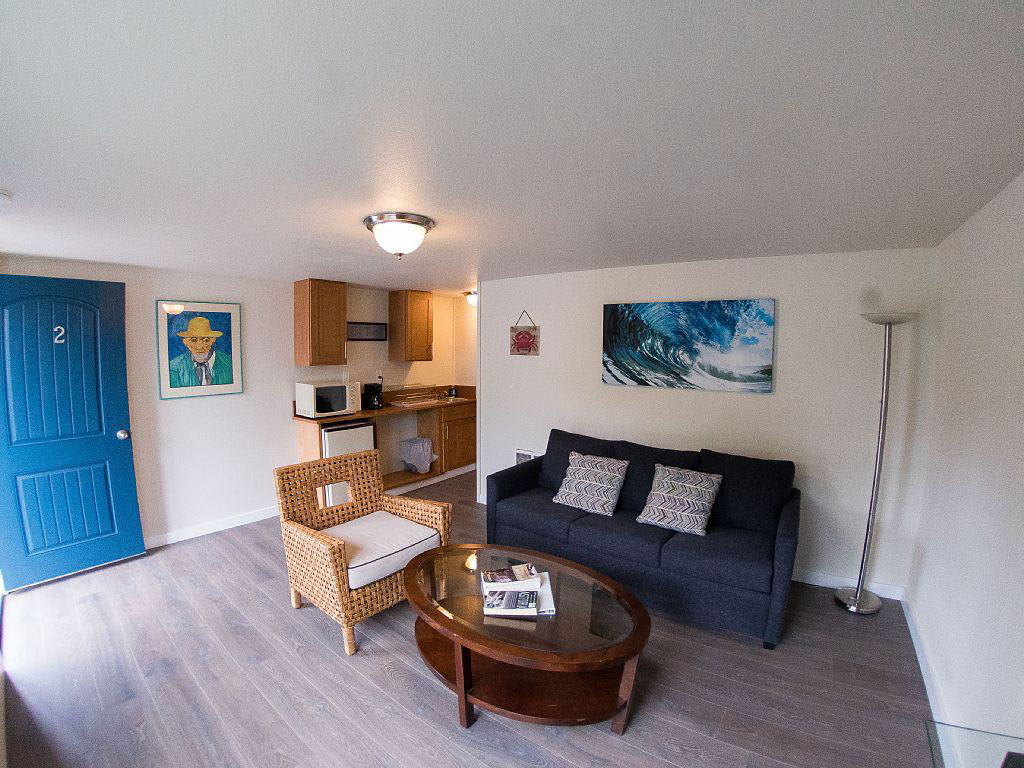 "There was a guy who pulled up in a classic car and he said, 'Oh, my wife and I stayed here years ago,' said Nick. Then he told me 'My friend Doug used to have a car this same year.' The guy pulls out the original registration and the car was Doug's from the '60s. He bought the car decades ago and came back to town driving it."
Some visitors, particularly those who traveled, as some might say, 'back in the day,' may also find the new motel a bit of surprise. Gone are the dark rooms. Now it's light, bright and re-imagined in modern beach eclectic, as Skyler calls it. And while there is a part-time innkeeper, it's really not necessary to even stop by the front desk.
"People just book online," says Skyler. "It pops up on our phone and Nick calls back and confirms payment. We let them know the code to get the key. That's all they need."
You can check out the dog-friendly motel at 4951 Netarts Highway West, or go to www.netartssurfinn.com and be sure to give a gander to the surfboard décor.
"We contacted all our surfer buddies and used their old, beat up surfboards between the doors of each unit. Each one of those surfboards has a story of a crash and how it was broken."