Tillamook Coast Life Blog
Sheltered Nook: Try your hand at disc golf
Just north of the Kilchis Point Reserve sits the Sheltered Nook on Tillamook Bay. The Sheltered Nook itself is home to six fully furnished tiny homes that serve as a peaceful retreat amongst the trees, by the bay. The tagline "Stopping and smelling the roses isn't a luxury around here, it's a requirement," tells you all you need to know. The Nook also just happens to be the site of the first, and currently only, public disc golf course on the Tillamook Coast. And it's free.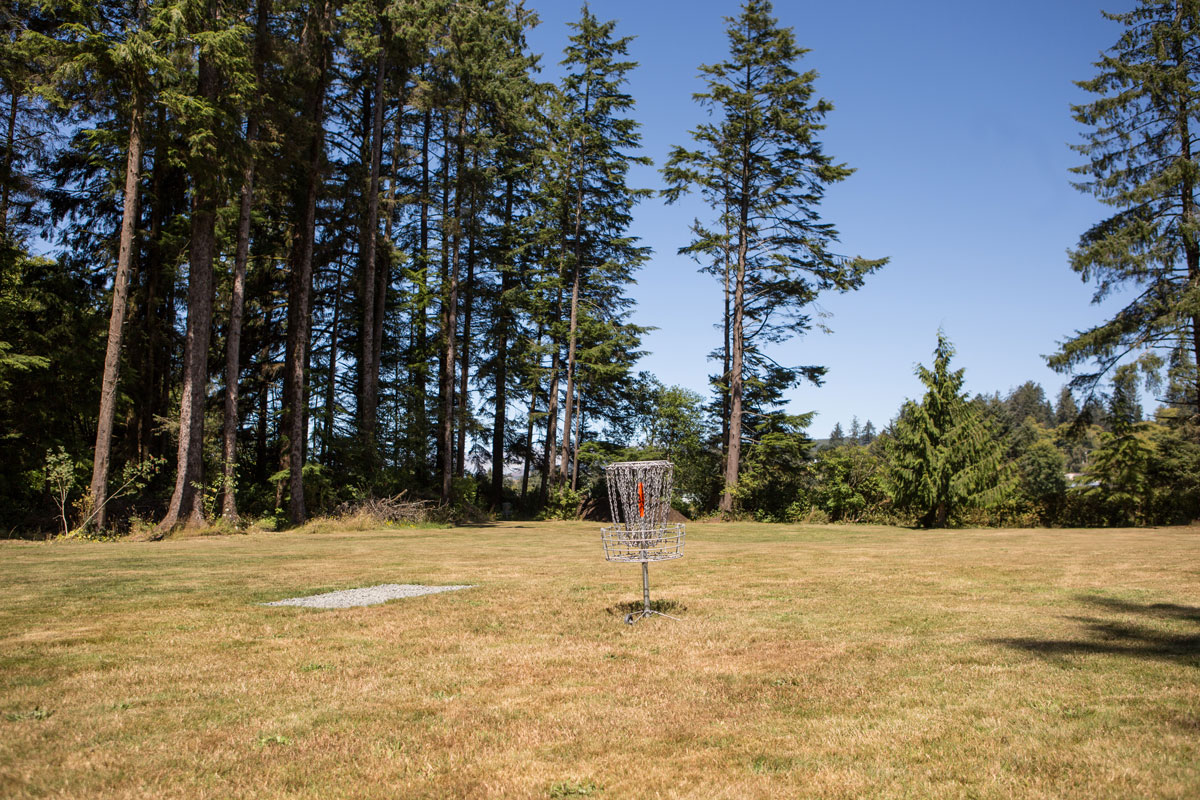 Disc golf is similar to traditional golf in its basic concept. The primary goal is to get a disc into a bucket with the fewest number of throws. There are of course a number of official rules, but at its core, disc golf is easy to understand and easy to start playing. One big difference though – most disc golf courses are free or require a nominal fee. The start up cost is also low; discs start at around $8 new and can be purchased used for even less. Anybody capable of throwing a disc will immediately enjoy the game, while those unable or perhaps unwilling to throw can certainly enjoy the walk. Though the sport may be easy to play, it is difficult to master; giving those looking for a challenge plenty to contend with.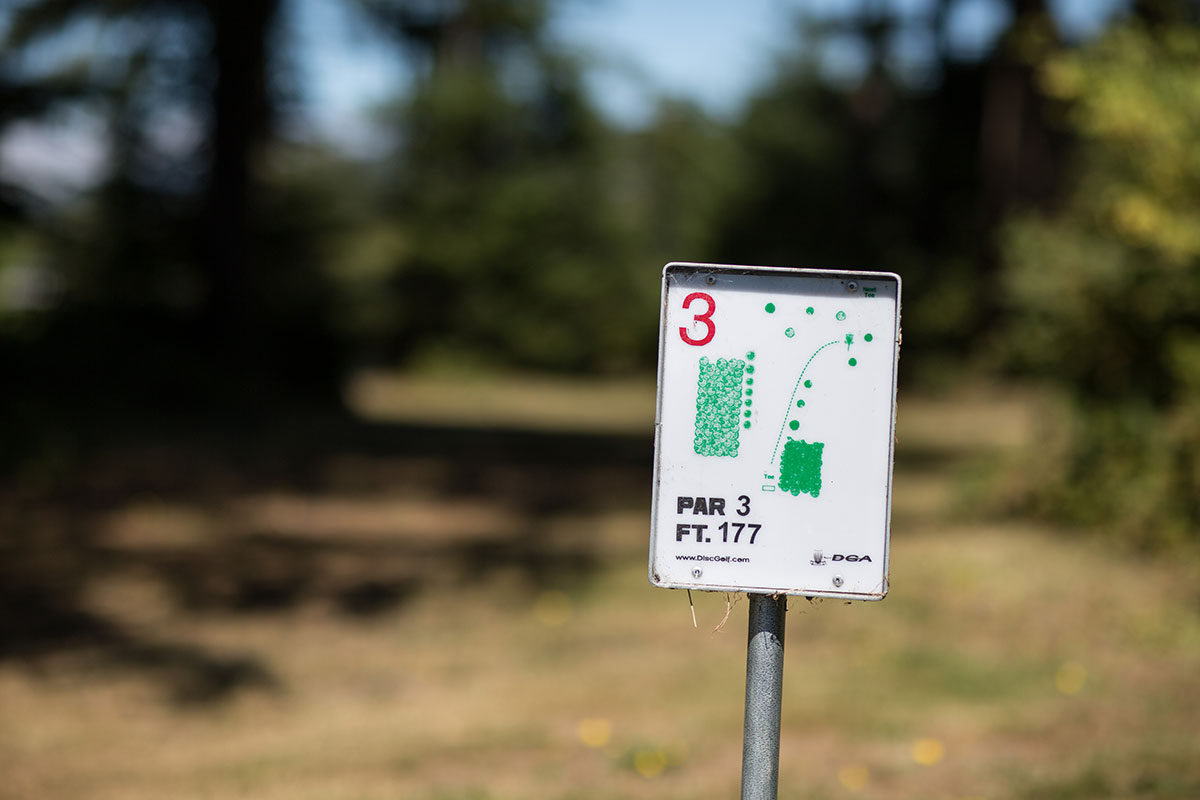 The game can also provide a good amount of "sneaky exercise." Disc golf is like a hike with a purpose and it's easy to forget how much walking you're doing. The sport's combination of accessibility and affordability make it a great outdoor activity to add to your repertoire. And you can play right here on the Tillamook Coast.
The well-groomed, 9-hole course has been opened for just under a year now and is a pleasure to play. While the space might not be as large in acreage as some other courses, the thoughtful design through native flora provides variety of play and plenty of challenges – low limbs, left and right approaches, and a need for technical shot making ensure that players of all skill levels will have an enjoyable outing. In addition, Sheltered Nook owners, Dee and Mark Harguth, plan on opening a pro shop in the near future that will offer discs to rent or purchase.
---
Purchase Adam's Guide:
25 Hikes on the Tillamook Coast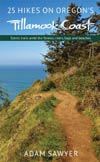 Would you like a detailed look at the best hikes on the Tillamook Coast? Purchase 25 Hikes on the Tillamook Coast here.
About the Book: Hiking expert and travel guidebook author Adam Sawyer shares his choices for the best hikes on Oregon's Tillamook Coast. From thigh-pumping trek to the top of Neahkahnie Mountain to a leisurely stroll through Kilchis Point Reserve, hikers will find the trail just right for their adventure in this 90-page guide.
---