Tillamook Coast Life Blog
Inside Hangar B: Behind-the-Scenes Tours let you walk in the footsteps of World War II Navy pilots
There hasn't been this much going on inside former Naval Air Station Tillamook's Hangar B since … well, since World War II.
After the Port of Tillamook Bay took over operation of the Naval Air Station Tillamook Museum in January, 2015, the (world's largest clear-span wooden structure) became home to new tours: Inside Hangar B: Behind-the-Scenes.
The new tours, led by Curator Christian Gurling, bypass the Museum's collection of aircraft in favor of sights such as the ladders stretching nearly 140 feet to the hangar's two catwalks that staff use to change blown lights and which Navy personnel used for a variety of tasks when the building housed blimps during World War II. The hangar is one of two – the other, Hangar A, burned to the ground when it caught fire in 1992 – commissioned in 1942 to shelter eight K-ship blimps.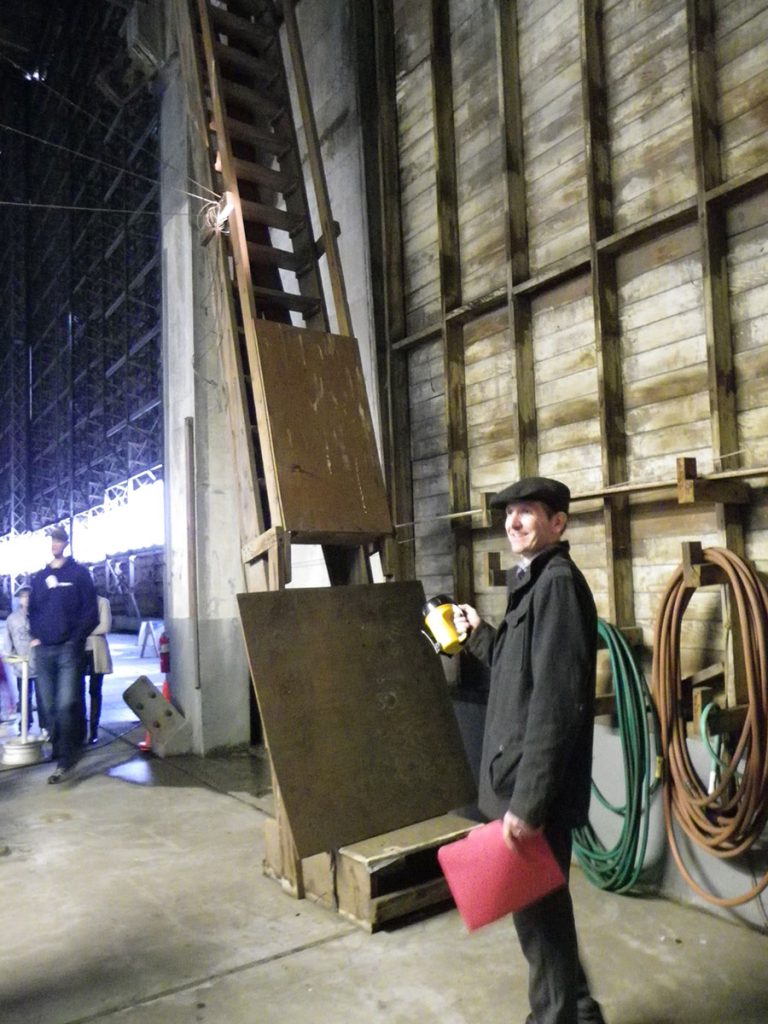 The Navy built the base and its hangars about the time an Imperial Japanese submarine fired on Fort Stevens, located about 60 miles north of Tillamook. "There was a rush to build these hangars," said Gurling, adding that the two Tillamook hangars were built in nine months.
At 1,072 feet long, nearly 200 feet tall and almost 300 feet long, Hangar B encompasses 7 acres of space. It's so large, staff point out, that six football games could be played inside at once. It's so big that rumors persist that it houses it's own micro-climate, complete with clouds and occasional rain (not true, say staff).
Even local wildlife are occasionally overwhelmed by the structure's size, wandering in and getting lost in the sheer enormity of the building. Over the years, staff have encountered a coyote, a few elk and even an owl colony inside.
One of the highlights of the new tours is a future exhibit, now in storage, consisting of wreckage – including a wing and the tail section and engine – of a World War II-era Navy Curtiss SB2C Helldiver dive-bomber recovered in 2010 in the hills east of Rockaway Beach.
To learn about the next Inside Hangar B: Behind-the-Scenes Tour, check the Naval Air Station Tillamook Museum Facebook page.