Tillamook Coast Life Blog
Experience darkness on the Tillamook Coast: Solar Eclipse 2017
It's less than 40 days until the Tillamook Coast will go dark for two minutes.
At 10:15 a.m. on August 21 visitors and residents between Manzanita and Lincoln City will be able to view a Total Solar Eclipse, the first in the United States since 1979.
In order to view the eclipse, viewers will need to be in the "Path of Totality" which is a band roughly 70 miles wide. The best viewings will be between Pacific City on the Tillamook Coast and Lincoln City, preferable in a wide open space such as the beach. Other areas in Tillamook County, north of Pacific City, will have a partial viewing of the eclipse.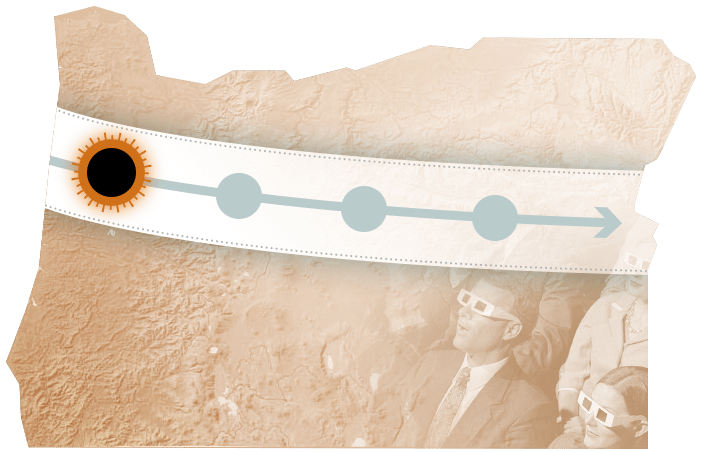 According to the Oregon Department of Transportation, "an estimated 1 million visitors are coming to Oregon to view this celestial spectacle. That means traffic backups are inevitable, but preparation ensures a good time for visitors and residents alike."
ODOT suggests that visitors and residents take care of errands prior to August 21 and carpool with friends and family in order to limit vehicles on the road.
Want some memorabilia to remember the event? The City of Rockaway Beach is selling "I saw the solar eclipse in Rockaway Beach" t-shirts at City Hall for $15. The Tillamook Creamery's gift shop is also stocked with Solar Eclipse souvenirs.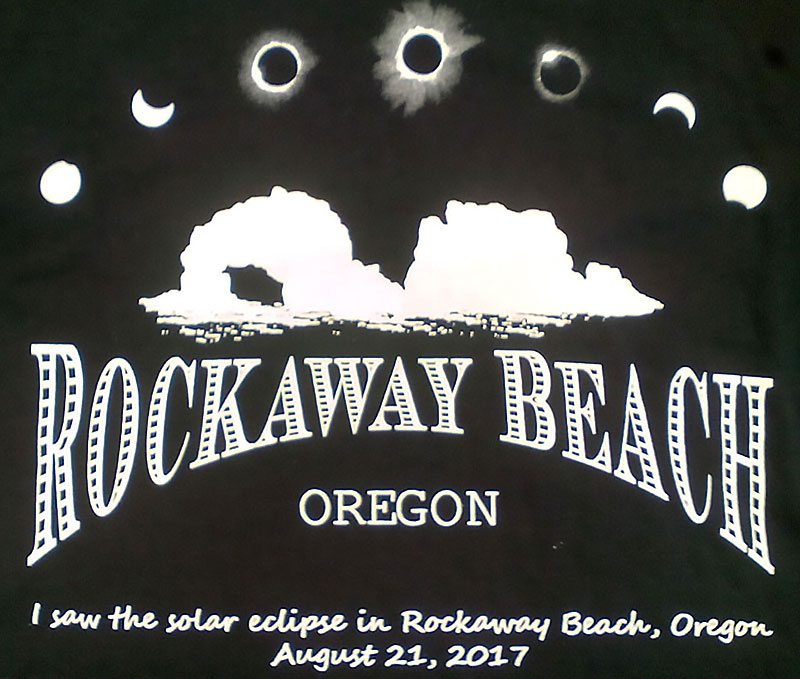 And, don't forget to pick up your eclipse viewing glasses that are available for free in local Tillamook County businesses.
To book lodging visit tillamookcoast.com and click on Places to Stay.