Tillamook Coast Life Blog
Top 5 Hot Dogs on the Tillamook Coast
Tillamook County might be known for its dairy, but sometimes all you really want is a great dog. So here are our top 5 picks for best hot dogs on the Tillamook Coast.
#1 D'Viener Vender:
Located in Rockaway Beach is the hip little food truck, D'Viener Vender. You can choose from four signature dogs such as, The Rockaway—which is topped with mayo, BBQ sauce, Bacon Bits, Grilled Onions, Cheddar Cheese, and Spicy Brown Mustard—or you can create your own dog! Their hotdogs are sourced from Caspers Famous Hot Dogs from Tillamook Meats, and their buns are from Bayfront Bakery in Garibaldi. They also serve up Polish dogs and Veggie Dogs. So many great dogs to choose from!
Phone: (541) 232-2654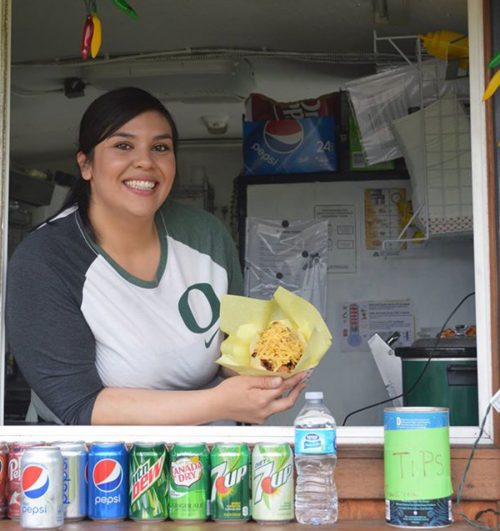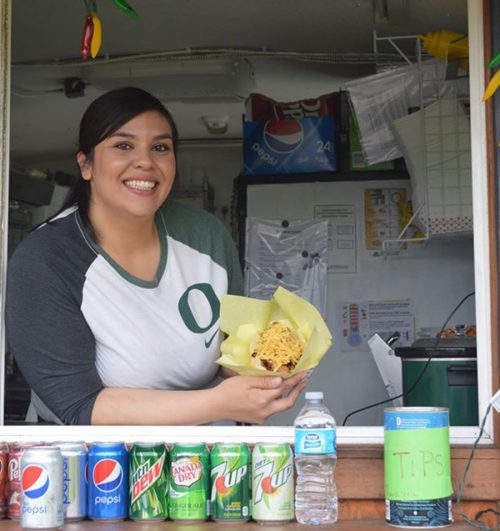 #2 Pronto Pup:
The Pronto Pup was actually invented right here in Rockaway Beach by George Boyington. Now the Pronto Pup has returned to its birthplace, and it's sporting the World's Largest Corndog! Pronto Pups are made from 100% Beef dogs, and you can choose from 9 different variations, such as: The Cheesy Pup, the Spicy Pup—which is a Chorizo dipped in Pronto Pup batter, or the Original Pup.
Phone: (971)306-1164
Website: http://www.originalprontopup.com/
#3 Nani Papa'a:
Nani Papa'a is a Hawaiian Teriyaki Food Truck located off of Main Street in Tillamook. Their Teriyaki is delicious, but if you're in the mood for a great dog we think you should order the Puka dog. It's made with meat sourced here in Tillamook, as well, they use buns sourced from a local bakery; topped with Caramelized Onions this dog is a winning flavor combination.
Phone: (971) 266-9195
#4 Debbie D's Jerky & Sausage:
If you want a dog that will impress, head over to Debbie D's in Tillamook before your next outdoor BBQ.  Certainly a Tillamook staple, Debbie D makes her sausage using a recipe that's been in her family for generations. You'll be able to find smoked Chorizos, natural smoked Beer Sausages, Jalapeno Sausages, and more. Debbie D's also carries a great variety of mustards, and condiments, everything you need to make your BBQ a success!
Phone: (503)842-2622
Website: http://www.debbiedssausage.com/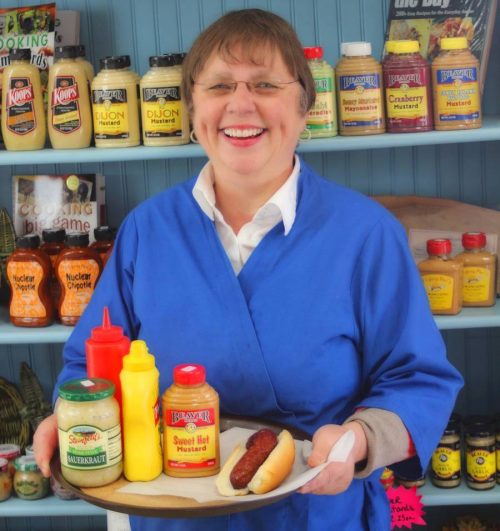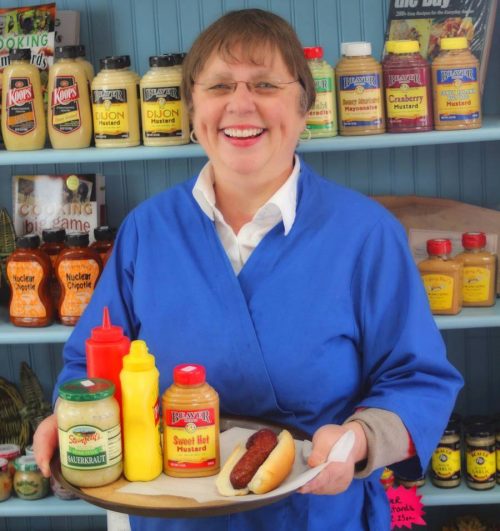 #5 Mudd Dogs:
Are you looking for real Chicago Style street dogs on the Tillamook Coast? Well, then Manzanita Mudd Dogs has you covered! Jim and Lynn Mudd serve up some of the best hotdogs from a stand outside their home in Manzanita, OR. They have all the ingredients that make a quintessential Chicago Dog: Vienna beef dogs, poppie seed buns, spicy sport peppers, mustards, electric green relish, onions, celery salt and more! Then all you have to do is savor your dog next to the ocean.
Phone: (503) 368-5205