Tillamook Coast Life Blog
Top 5 Food Trucks on the Tillamook Coast
Food trucks are all the rage in Portland.
But, the craze for food from a travel-size kitchen doesn't stop at the Portland city limits. Tillamook County locals have chosen to adopt this business model and serve customers diverse cuisine from their food trucks, trailers and stands.
The Top five best food carts on the Tillamook Coast:
1. Nani Papa'a-Teri-Trucky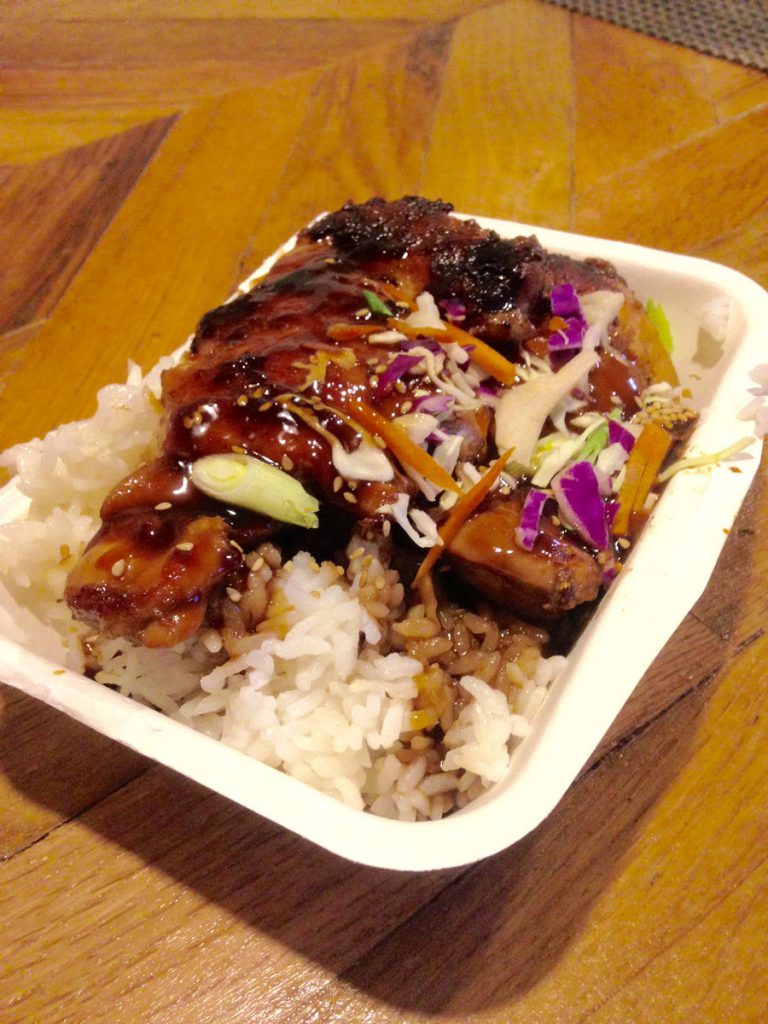 What makes a chicken teriyaki dish Hawaiian? When it's served with rice and macaroni salad.
During the relocation of the Pacific Restaurant, owner and chef Nelia Seratista opened the Nani Papa'a food truck in its absence. And the fans of the brick and mortar store have shown their support to the stand-in.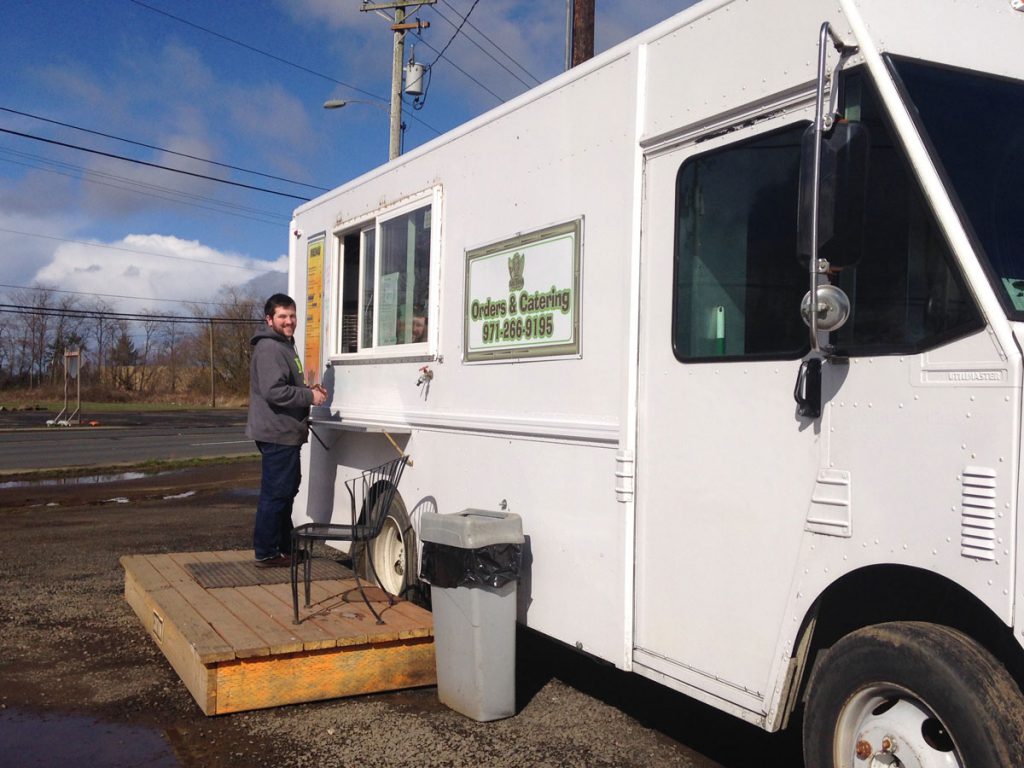 Along with chicken teriyaki, Nani Papa'a also serves up Korean beef short ribs, Kalua pig, and Vietnamese salad rolls. Follow their Facebook page for specials such as the Loco Moco: a burger patty with gravy, rice, and egg. Open Monday-Friday 11 a.m.-7 p.m. and Saturday noon- 7 p.m. at 955 Main Ave in Tillamook.
2. Tacos La Providencia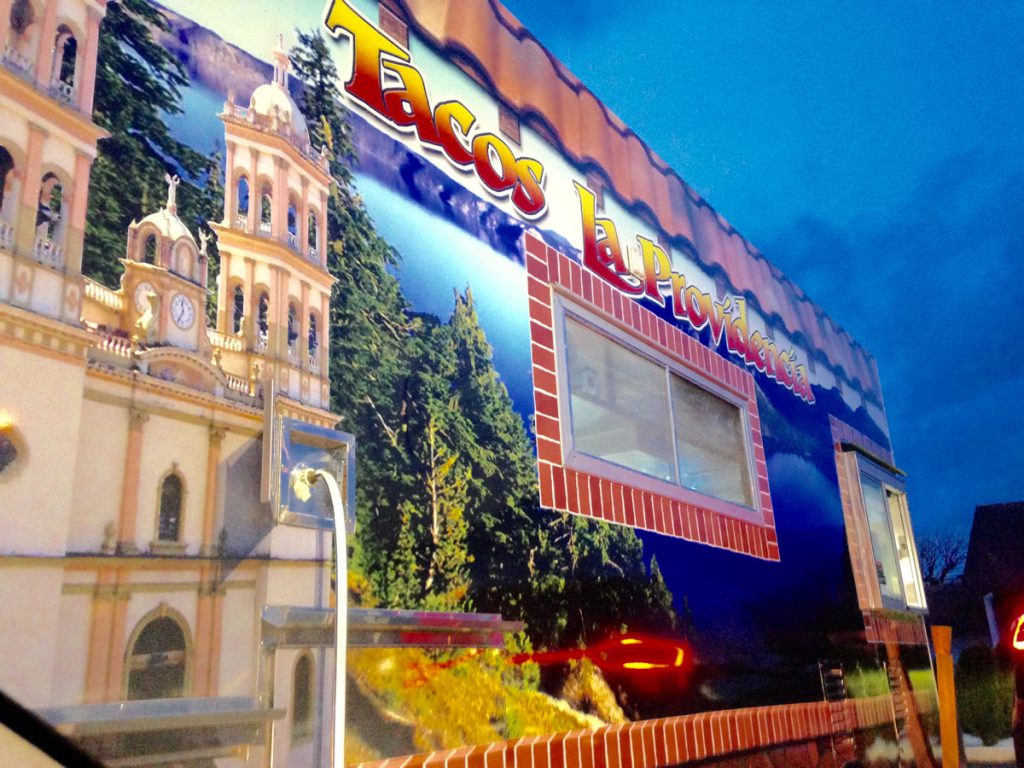 Tacos La Providencia is a Tillamook favorite that many locals eat on a weekly basis. With two different locations in town, the food trucks offers a very affordable menu featuring everything from tacos, burritos, fajitas, and tortas.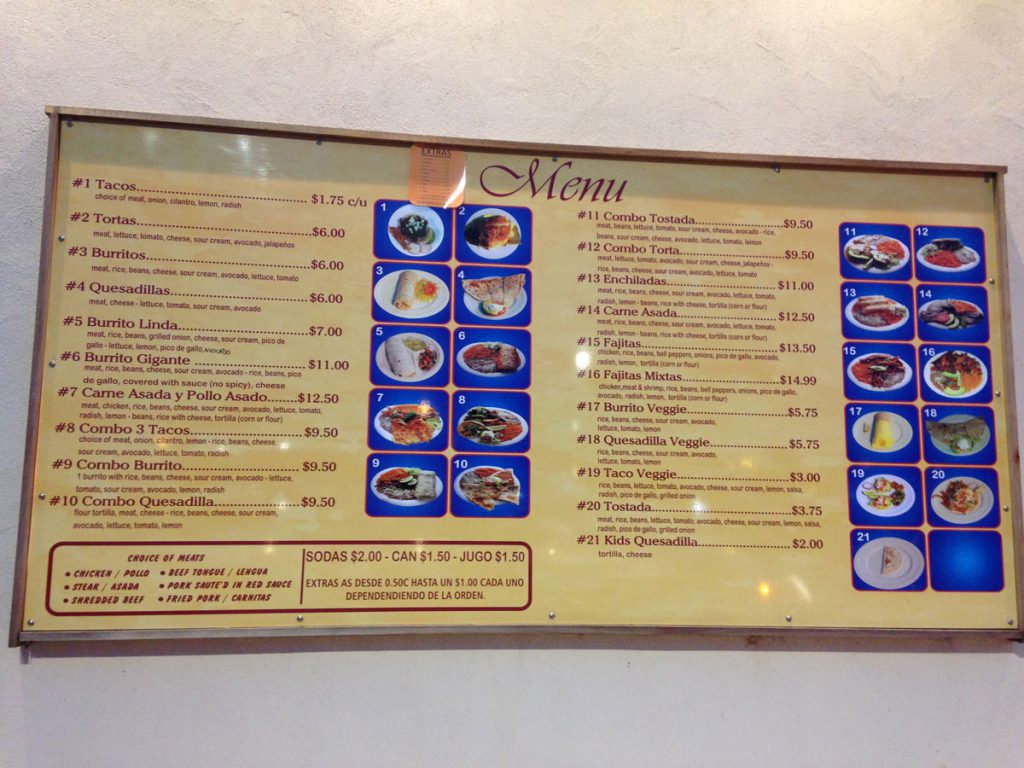 At their newest location (110 Main Ave, Tillamook), customers have the option to eat at picnic tables in the outdoor patio, or upstairs in their indoor dining area. So order to go or stick around, but don't forget to ask for a side of their salsa: the avocado is fantastic!
Open Monday-Saturday 9 a.m.-8 p.m. and Sunday 10 a.m.-8 p.m.
3. The Crescent Station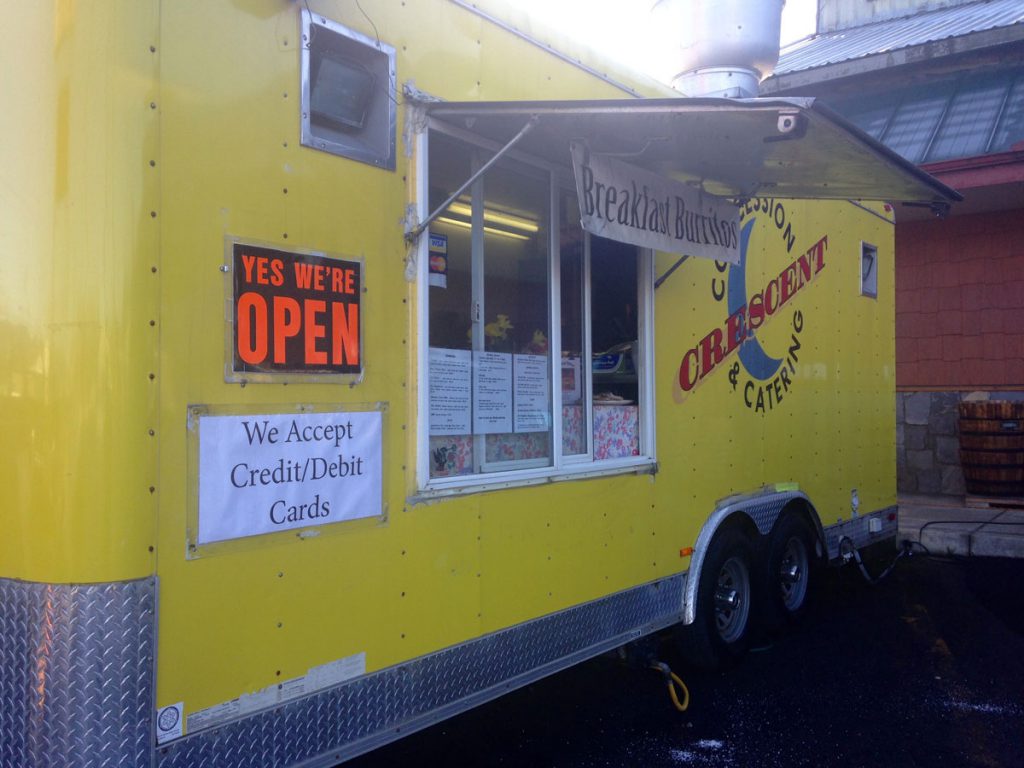 Want a sandwich with homemade apricot jalapeno jam? Look no further than the Crescent Station.
Penny Chiton runs the food truck located in the parking lot of Rosenberg Builders Supply in Tillamook.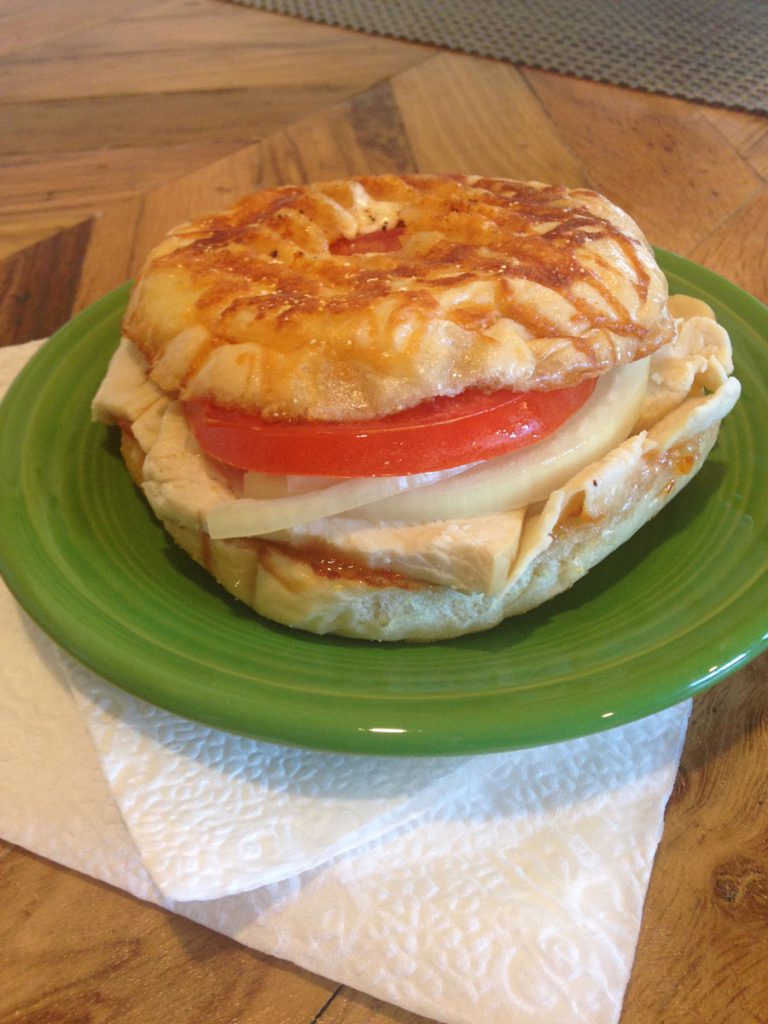 Along with sandwiches, customers can also order polish dogs, bratwurst that Chiton smokes herself, and barbecue plates. The made-to-order breakfast burritos are also very popular with the morning crowd.
The Crescent Station is open Monday-Saturday 8 a.m.-3:30 p.m. at 2 Main Ave, Tillamook.
4. Sea Baron Fish and Chips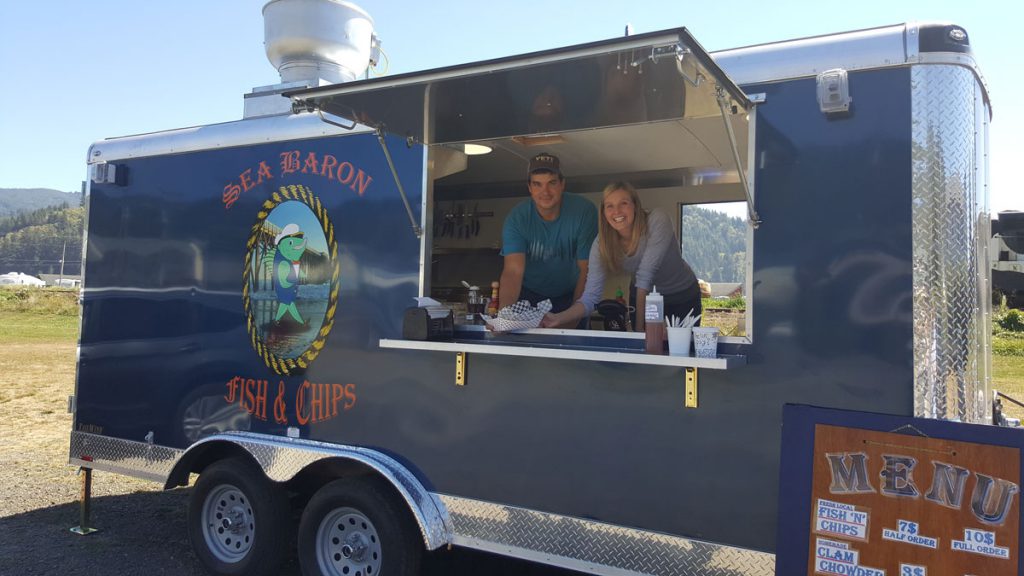 When you visit the Tillamook Coast, it only makes sense to eat the local catch of the day. And that's just what you can order at Sea Baron Fish and Chips in Garibaldi. The food truck specializes in local caught and crafted seafood, fish & chips, and chowder. Drumming up great reviews on Yelp, the truck is worth the stop. Open Thursday-Sunday 10:30 a.m.-6 p.m.
5. D'Viener Vender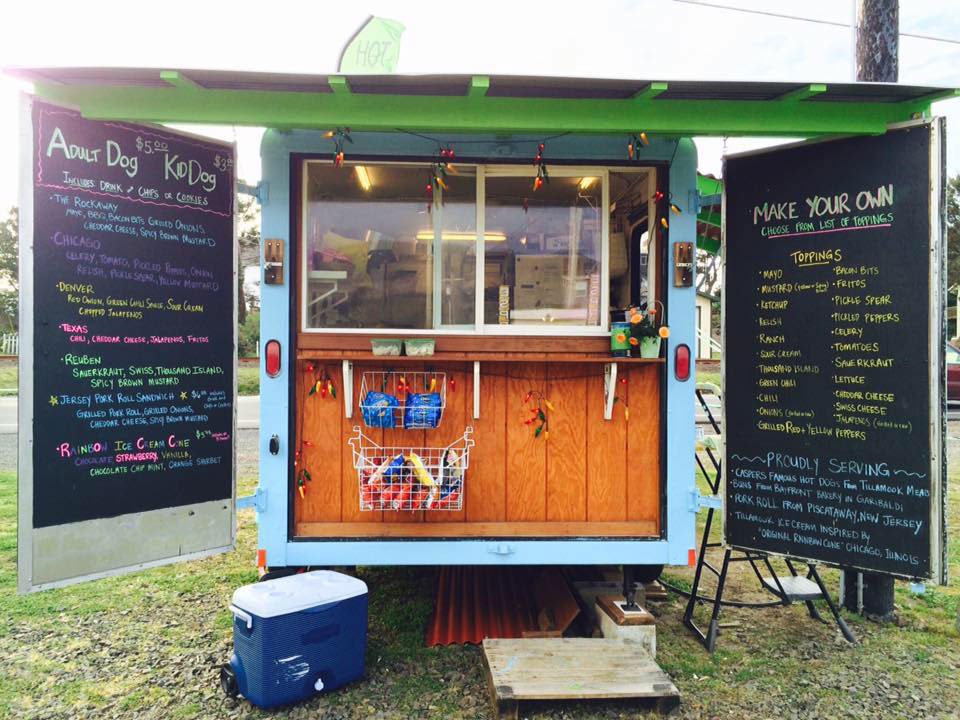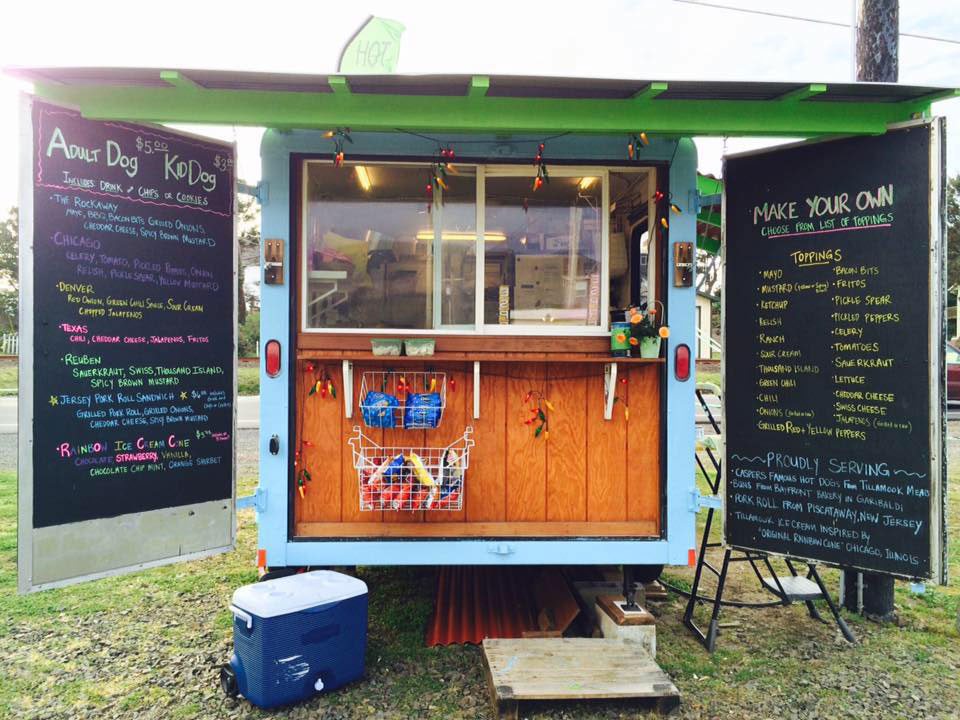 Gone are the days of plain hotdogs with ketchup and mustard. No, bring on the gourmet toppings.
D'Viener Vender features "The Rockaway," your choice of Casper, Polish or vegetarian dog topped with mayo, BBQ sauce, bacon bits, grilled onions, cheddar cheese, and spicy brown mustard.
Want to try out your creativity? You can also build your own dog and top it with any of their 24 toppings.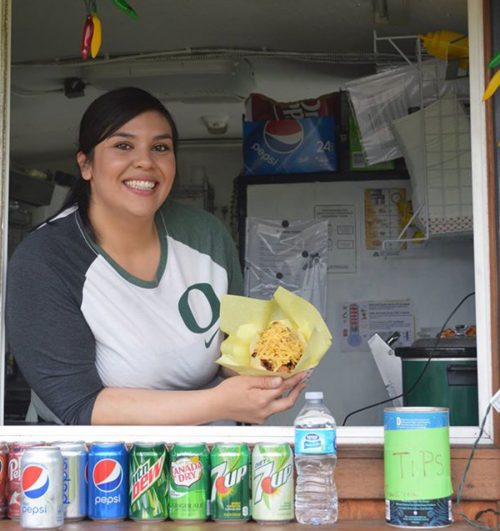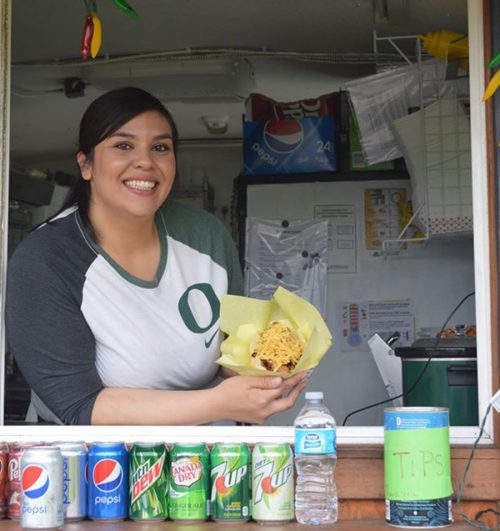 D'Viener Vender also serves up Jersey Pork roll sandwiches, Frito pies, milkshakes, and rainbow ice cream.
The food cart will reopen for the spring and summer season on March 17, seven days a week 11 a.m.-7 p.m. at N 6th Hwy 101 in Rockaway Beach.