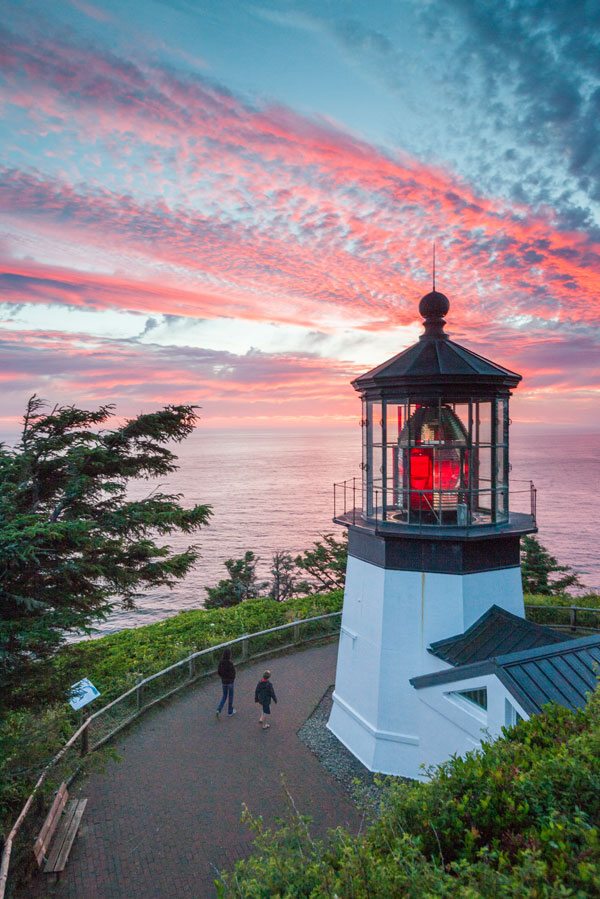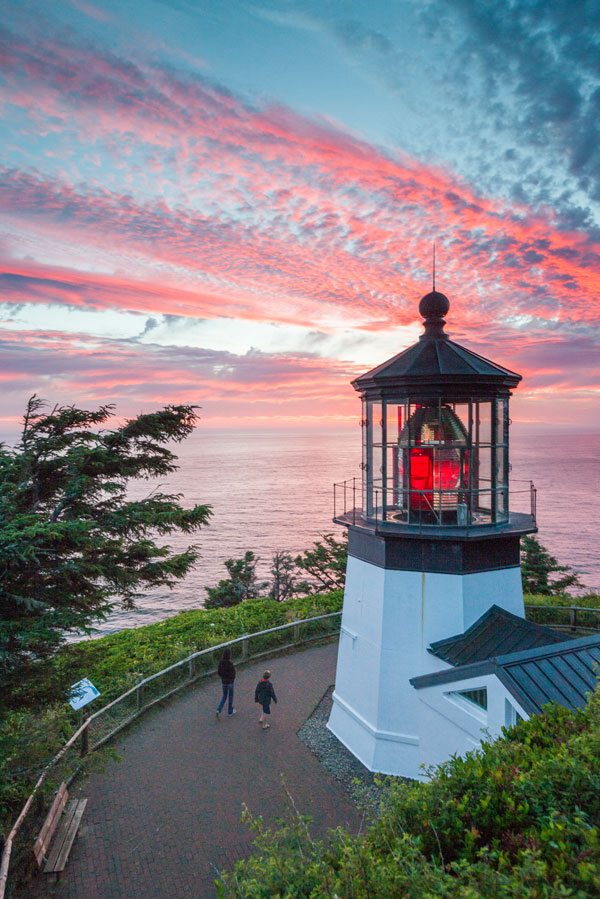 The astonishingly breathtaking Cape Meares is home to one of the very last stands of native Oregon old growth coastal forest. Comprised of stunning vertical sea cliffs and rolling headlands of native Sitka spruce and hemlock, it is home to the Big Spruce (Oregon's largest Sitka). Birds of all kinds flock to the vanishing habitat encapsulated within Cape Meares' lush, yet rugged, environment.
Be sure and visit Cape Meares National Wildlife Refuge and spend the day hiking at at the nearby State Park. The park is open daily from dawn to dusk, and day use is free to the public. Don't be surprised if you see a peregrine falcon nesting in the cliffs, or tufted puffins and bald eagles foraging in the headlands.
Catch glimpses of a Gray or Humpback Whale
Seasonally, you might also catch glimpses of a gray or humpback whale from the vantage point of the Lighthouse's panoramic view of the Pacific Ocean. Here you will also find the magnificent spiraling branches of the Octopus Tree, which is an Oregon Heritage Tree. Be sure to bring your camera. You don't want to miss that one-in-a-million shot of a lifetime!
Birdwatching & Photography in Cape Meares