Brad Creel
January 12 @ 7:00 pm - 9:00 pm
$10
Event Navigation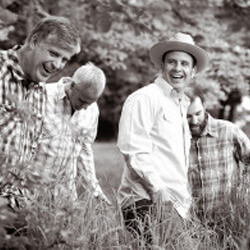 Hearing Brad Creel & the Reel Deel is like listening to a John Prine album while Merle Haggard is cooking in the kitchen,Gram P

arsons is on the front porch, and bigfoot is dancing in the front yard.
As the Oregonian put it Brad's songs offer, "barbed sentiments served up with deft holy-tonk touches".
In 2008, Portland singer-songwriter Brad Creel released "Reveeled," a collection of smart and funny acoustic folk tunes. With the Reel Deel performing this material, the group created what can only be described as a unique country sound called, "Lava Lamp Country". These songs showcase Brad's singular ability to translate life's more difficult moments into laugh-out-loud humor. Other CD's released by Brad include the 2010 country rock CD, "Probably Not", and the eclectic, "Time & the Road", released in 2015.
The Reel Deel band members include veteran country rock drummer Bob Hawkins, swing/rock lead guitarist Mike Moore, and multi-instrumentalist Ben Grosscup on bass. Come see why the Willamette Week stated that Brad Creel & the Reel Deel's "songs will keep you laughing and listening", and the Portland Mercury said that, "Brad is gifted with the pen, punchline and guitar".