Crafts, Gifts & Bake Sale
November 10, 2018 @ 10:00 am - 4:00 pm
Event Navigation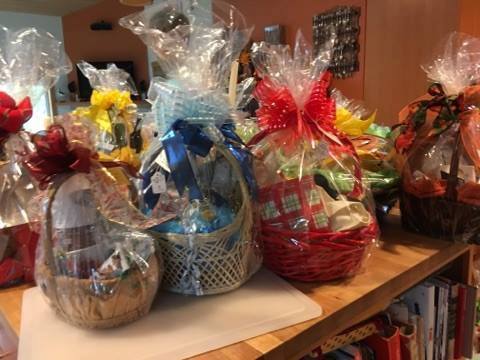 Crafts, Gifts and Bake Sale' event November 10
The Women's Club of Manzanita-North County is hosting their annual "Crafts and Gifts Holiday Sale" event on Saturday, November 10 from 10:00 am to 4:00 pm at Pine Grove Community House, 225 Laneda Ave in Manzanita.
This event will feature a select group of vendors who will showcase their craft and one-of-a-kind of gift selection for our shoppers. This is a relaxed, unhurried event where shoppers can enjoy home-made baked goods or take home breads, cookies or candy for your holiday table. Do your holiday shopping early and enjoy the holiday treats.
The popular ready-made gift baskets will be available for sale at a variety of prices. Already wrapped and ready for gift giving as hostess gifts, for the man on your list, or a best friend who enjoys chocolates, wine and a good book. You'll find a basket for everyone on your holiday shopping list. Come see the wide selection of beautifully decorated gift baskets created by the ladies of the Women's Club.
The Women's Club fund raising efforts support the group's goal of
"Women Helping Women make their lives, families and community stronger."
The ladies raise funds for a scholarship for a graduating senior at Neah-Kah-Nie High School, programs at the NKN school district and various charitable organizations in the North Tillamook County.
Come and see what treasures will be on sale November 10 and do your holiday shopping early.