Garibaldi Community Emergency Preparedness Fair
November 15, 2018 @ 5:30 pm - 7:30 pm
Free
Event Navigation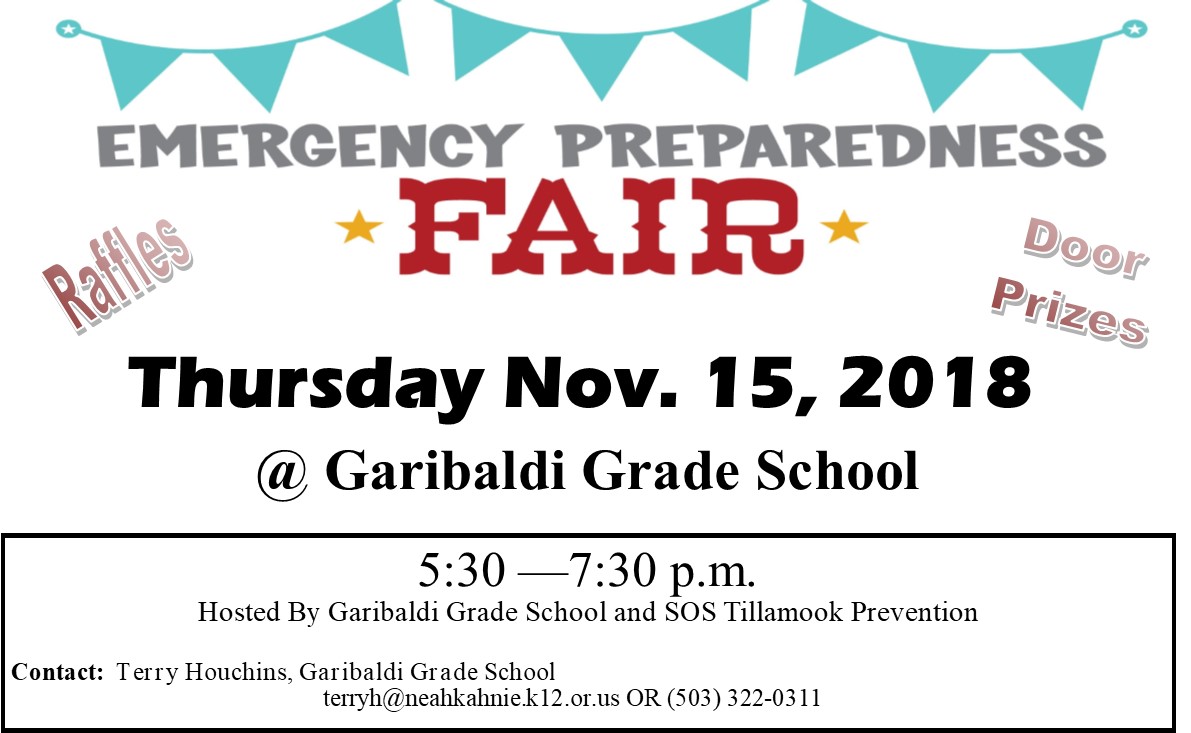 Where:        Garibaldi Grade School
Advice:       Tillamook County Emergency Management
Booths:       Fire, Police, City, PUD, County Emergency, Coast Guard, Rockaway Beach Preparedness, Emergency Volunteer Corps.,
Activities: Art Judging, demos, kit samples, car kit, family plan, plan escape routes,  More…..
Disasters Are Not Convenient! Are You Prepared to Help?
Young children, in particular, are completely dependent upon many systems in their lives for during an emergency or crisis: their parents, their broader families and communities, the institutions and organizations that care for them and teach them, and officials and policy-makers who shape their environment.
Let's do this together, so our kids can thrive!