Learn To Beat The Wave!
March 5 @ 1:00 pm - 3:00 pm
Free
Event Navigation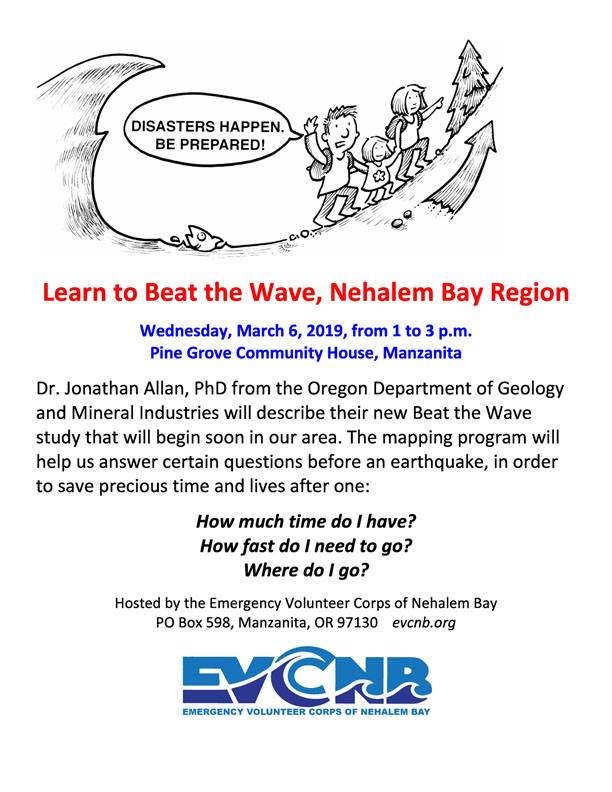 Join Emergency Volunteer Corps of Nehalem Bay at Pine Grove Community House to hear Dr. Jonathan Allan, PhD, Oregon Dept. of Geology & Mineral Studies. He will discuss the new Beat The Wave program that will soon begin in the Nehalem Bay area.