RJ Marx Quartet
November 10, 2018 @ 7:00 pm - 9:00 pm
$10
Event Navigation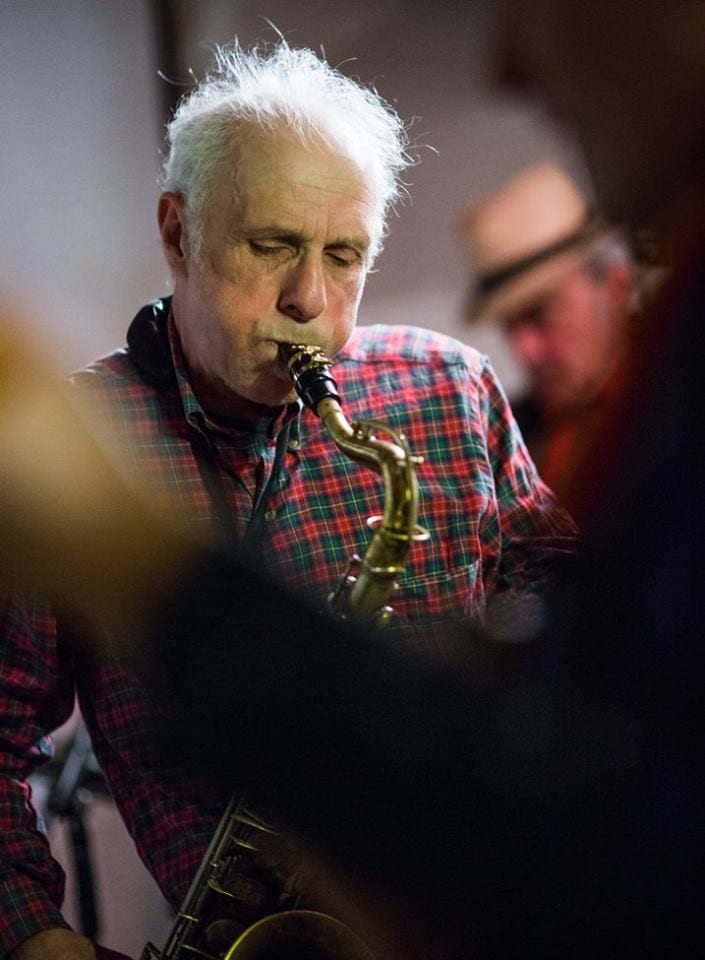 R.J. Marx Quartet
November 10 | 7:00 pm
Admission $10
Hoffman Center for the Arts | 594 Laneda, Manzanita
Returning to Manzanita after their full house concert last year; "The R.J. Marx Quartet features a world-class frontline of saxophone and guitar exploring some of the most challenging and rarely-performed compositions of the major jazz composers from the 1940s to 1970s, as well as an array of traditional favorites.
2018 sees the blossoming of the R.J. Marx Quartet with a CD release and performances at venues throughout the Pacific Northwest. They hold a monthly perch First Fridays at Astoria's waterfront wine bar WineKraft, where they share their tribute to the great jazz masters.
Tenor saxophonist R.J. Marx, guitarist John Orr, drummer Dave Gager and bass player Joe Church deliver music described as buoyant, danceable, festive, lively and swingin'. The band is noted for its tight swing arrangements inspired by Sonny Rollins, Charlie Parker, Wes Montgomery and many more.
Their first recording was released earlier this year on the Bent Rabbit label. Check it all out the RJ Marx Quartet fan page on Facebook.
Instrumentalist Bios:
R.J. Marx
After jazz studies in Chicago and New York City, R.J. Marx attended Berklee College of Music in Boston.
Along with pianist Robert Kessler, Marx was a founding member of the Katonah Studio Jazz Band. They appeared regularly at venues throughout the New York City region and were selected for the prestigious Long Island Jazz WinterFest in 2013.
Moving to the Oregon Coast in 2015, Marx teamed with guitarist John Orr, drummer Dave Gager and bassist Joe Church to launch the R.J. Marx Quartet. They can be heard monthly at WineKraft in Astoria, Oregon, and at venues throughout the region.
Marx has been a member of the Jazz Journalists Association for more than a decade.
John Orr
Guitarist John Orr was born and raised in Kalamazoo Michigan, after which he traveled to Arizona, Texas, and California and settled finally in Oregon.
In addition to playing dobro and guitar across many styles, Orr also plays the pedal steel and lap steel guitars.
Orr counts among his vocal influences, the Beatles, Frank Sinatra, Mose Allison, Louis Prima, and guitarist influences Django Reinhardt and Barney Kessel.
Dave Gager
Drummer Dave Gager started playing drums at the ripe old age of 11, influenced after watching :The Beatles" cartoons every Saturday morning on TV. When his fifth-grade band teacher politely informed him that "guitar wasn't an option" for the class, he settled instead on the drums and has never looked back.
Gager has recorded and performed with a host of regional, national and world-class musicians since the early '80s, dividing his time between studio sessions and touring, before settling with his family on the beautiful northern Oregon Coast in 2001.
Gager continues to provide recorded drum tracks from his small, but potent home recording studio, and has gained xa reputation as an in-demand session player for musicians and bands of every genre worldwide. He also offers drum lessons to students at every skill level and musical style.
Gager is an official endorser of DMR Custom Drums.
Joe Church
Bassist Joe Church started playing guitar the age of 16 and by 18 switched over to bass, playing for a few years in a band that never was given a name.
Taking up residence in Hawaii allowed him to hone various other musical skills, including lap steel, flute/sax, ukulele, fretless electric bass, as well as sharpening his acoustic guitar abilities. A summer in Montana allowed him to explore his talents on mandolin and banjo.
After moving back to the Pacific Northwest he began playing with several bands, covering whatever instruments were needed, all the while keeping the bass as his primary focus.
Because of his advanced improvisational skills, he soon found himself in the role of a highly sought-after session player bands would call when they needed someone to fill in with limited rehearsals.