Short Films By Jennifer Hardecker
June 22, 2018 @ 7:30 pm - 9:30 pm
$5
Event Navigation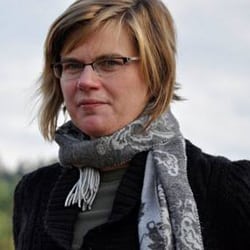 Film:  Short Films by Jennifer Hardacker
Friday, June 22  |  7:30 p.m.
Admission $5.00
Doors open at 7:00 p.m.
Hoffman Center to Feature Short Films
The Hoffman Center for the Arts in Manzanita will screen a set of short films by Oregon director Jennifer Hardacker Friday, June 22, at 7:30 p.m. Admission will be $5.
Hardacker is an assistant professor of Media Arts at Pacific University in Forest Grove, and earned her MFA in Cinema and Photography at Southern Illinois University in Carbondale. She will attend the screening to discuss her films and answer questions.
The films to be shown are:
"For Summers to Come" (2004) (8:30 mins.)
Home movies play a role in the construction of childhood memories.
"Ghost Stories" (2005) (12:30 mins.)
Reconciling the difference between myth and reality with regards to female archetypes.
"Where You are is Not Where You are Going" (2006) (2:30 min.)
Exploring the conflict of longing to be: the open roads of the country, or city vistas.
"The Nightgardener" (2008) (9:30 mins.)
The life of a garden after dark.
"Winged" (2010) 3:30 min
A mother frets about her ability to protect her boys during a time of transition.
"The Road Led Here" (2012) (2:30 mins.)
A discontented voyager finally finds a place in the Pacific Northwest to end her journey.
"Werifesteria" (2018) (6 mins.)
Exploring the impulse to wander the forest longingly in search of magic and mystery.
"The Wind in Our Hair" (2014) (20 mins.)
Five women of various ages, abilities and backgrounds find self-empowerment, a sense of well-being, and joy from bicycling. They are joined by a group of young girls.
The Manzanita Film Series is a program of the Hoffman Center for the Arts in Manzanita. Films are screened monthly throughout the year.