Stories of Netarts Past
November 3, 2018 @ 10:00 am - 12:00 pm
Free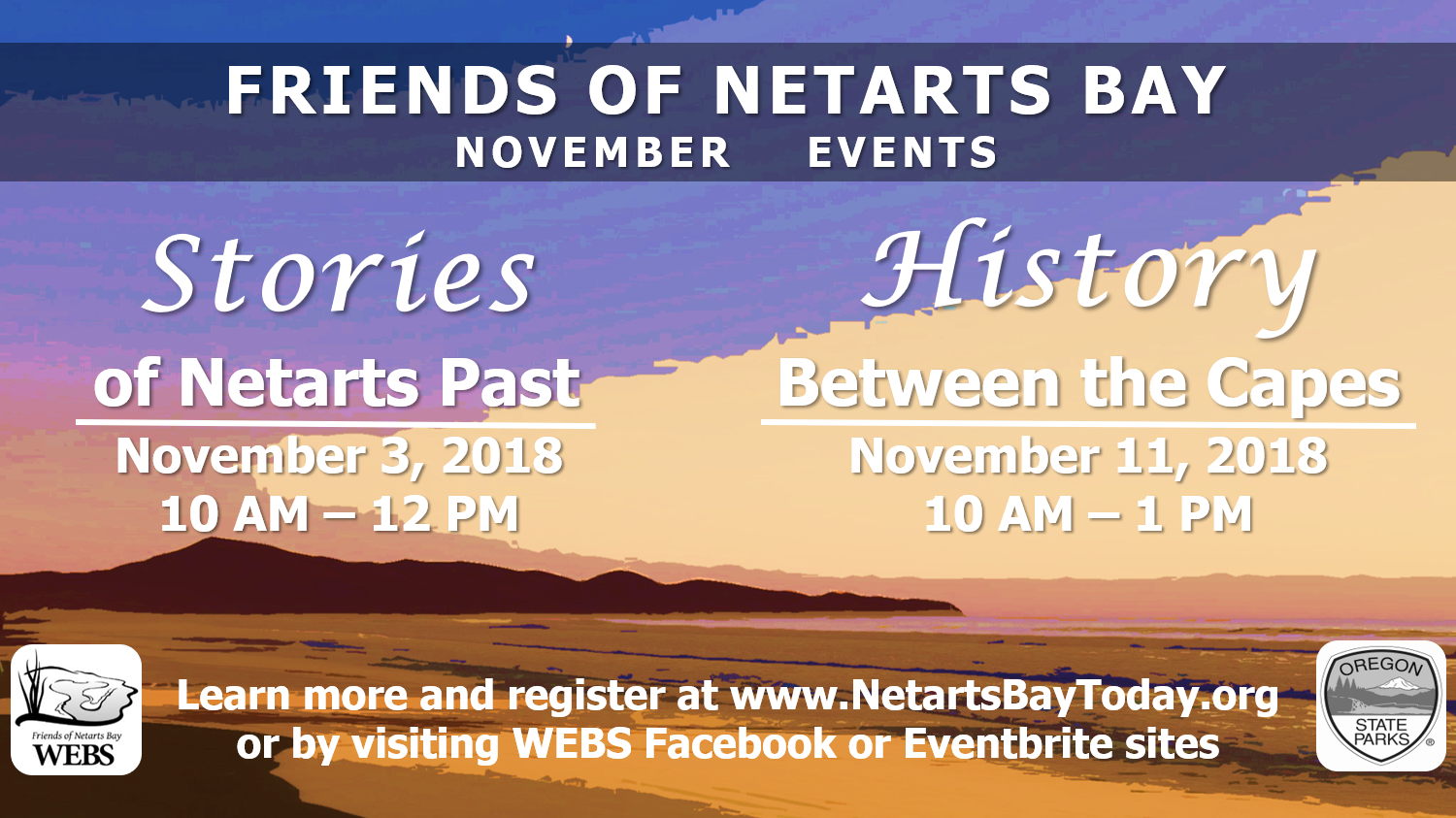 Stories of Netarts Pas is back again this year. Don't miss out on this great event sharing tales focusing on early settlers and activities including stories about the Lost Netarts Gold Mine, first visitors to the area, how Netarts got its name, the Tillamook Indian War, Netarts role in building the Morning Star, and Netarts first murder victim. New this year is a slide show on the growth of the Netarts-Oceanside area.
Long time local historian, John Andersen, will be on hand to share stories with his recruited co-presenters. Join us for a fun fall event!
Netarts is an area steeped in history with many secrets to reveal! Learn more about the history of this beautiful place.