Summer Safety and Suicide Prevention Training
June 21, 2018 @ 5:30 pm - 8:00 pm
Free
Event Navigation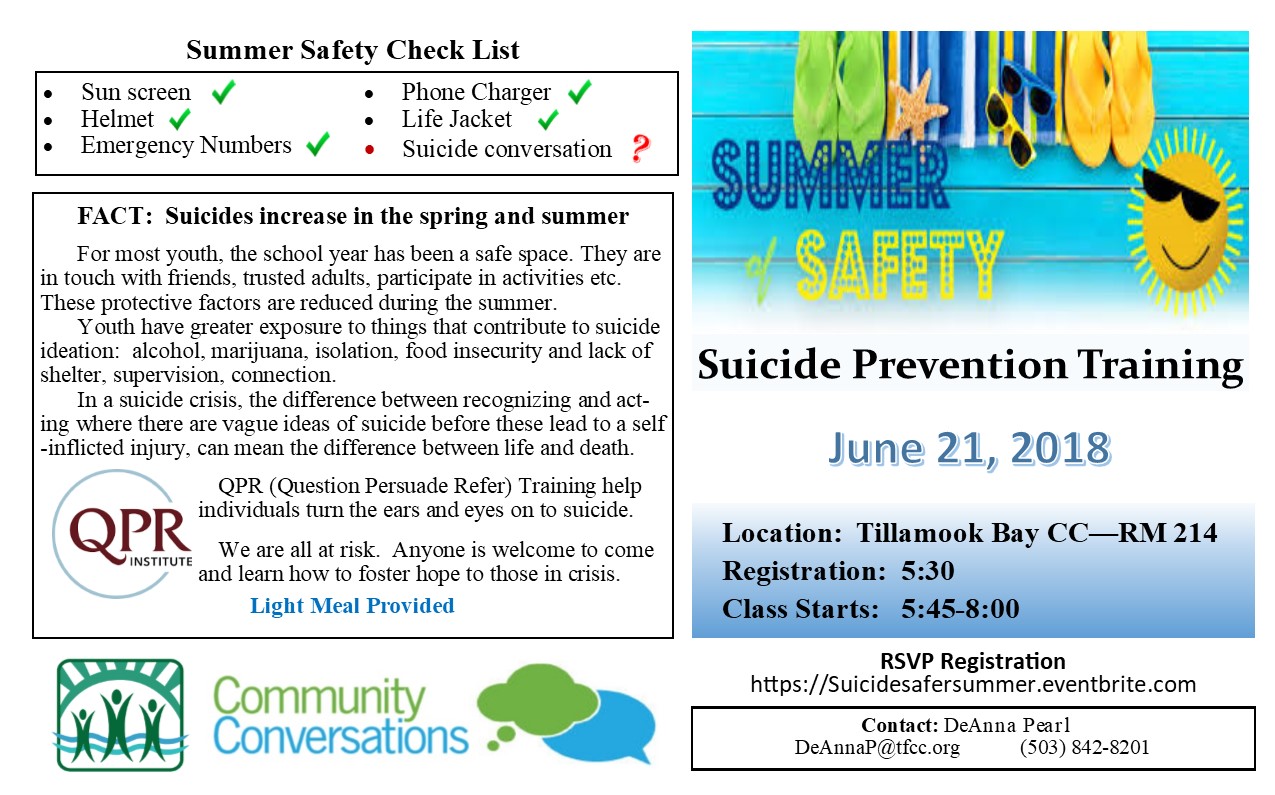 FACT:  Suicides increase in the spring and summer
For most youth, the school year has been a safe space. They are in touch with friends, trusted adults, participate in activities etc.  These protective factors are reduced during the summer.
Youth have greater exposure to things that contribute to suicide ideation:  alcohol, marijuana, isolation, food insecurity and lack of shelter, supervision, connection.
In a suicide crisis, the difference between recognizing and acting where there are vague ideas of suicide before these lead to a self-inflicted injury, can mean the difference between life and death.
QPR (Question Persuade Refer) Training help individuals turn the ears and eyes on to suicide.
We are all at risk.  Anyone is welcome to come and learn how to foster hope to those in crisis.
Light Meal Provided