Tipsy Easel: Magical Lake Landscape
March 11 @ 7:00 pm - 9:00 pm
$40
Event Navigation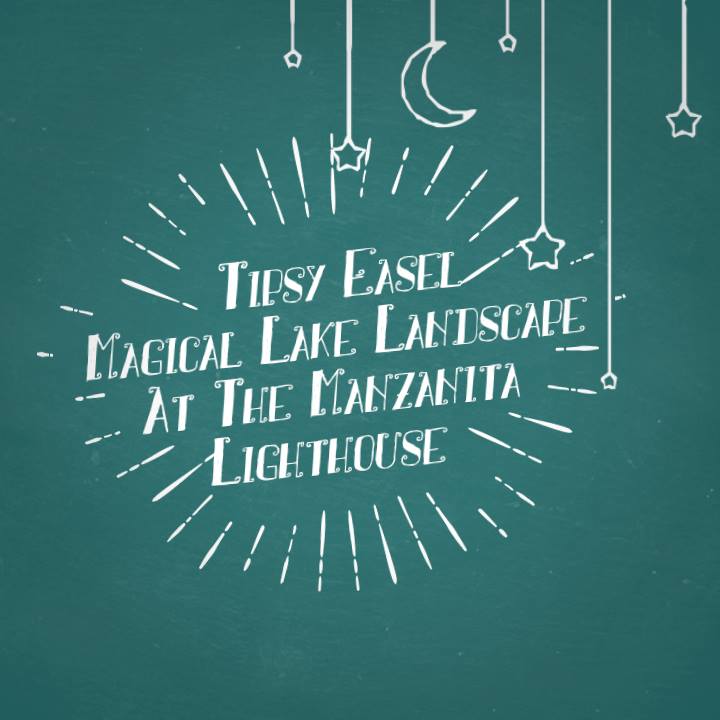 Join us Monday, March 11th for our 5th Tipsy Easel Event at the Manzanita Lighthouse! This time we will be learning step by step how to make a night landscape that takes place over a lake that is lit with moonlight. The picture will be a 16×20" canvas. A picture of the painting we will be learning how to paint will be in our event discussion below! To guarantee seating & supplies we do ask that you prepay by emailing freehandmanzanita@gmail.com and including the names that you would like to purchase tickets for and we will send over an invoice with a link to pay online – OR- you can always stop in the shop to prepay at 320 Laneda Ave. Manzanita, OR. We will be able to fit 25 people for this event, so be sure to grab your spot. Walk-ins will be based on remaining seats available day of the event, we will keep out ticket count updated on this page!
$40 per person includes, all the needed materials, the lesson, and a complimentary drink during the workshop.
We ask that you please arrive at least 15 minutes early to check in, retrieve your supplies, seat and drink before we start.