Tillamook Coast Life Blog
Heritage Quilt Trail Meets Geocaching Treasure Hunt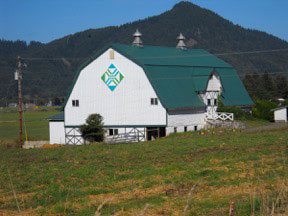 If you've spent any time on the Tillamook Coast you've seen them—giant, colorful, wooden quilt blocks adorning barns, businesses and boat launches. But what is not so obvious are the treasures to be found in the vicinity of these quilt blocks through the quilt trail/geocache connection.
The quilt/geocache partnership is relatively new, though the Tillamook County Quilt Trail (TCQT) was founded in 2009 and was the first of its kind on the west coast. TCQT boasts 102 hand-painted quilt blocks throughout the county (with 9 more being added in 2016). Visitors can take walking or driving tours of the vibrant blocks using free quilt trail maps available in many locations. But the most unique way to explore them is through the sport of high-tech treasure hunting. There are 32 caches associated with the TCQT.
Use your mobile phone to lead the journey
All that is needed to get in on this environmentally and family friendly activity is a GPS or phone with a GPS app and a geocache account, which supplies coordinates and clues to the caches associated with the trail. You choose the level of difficulty and the kind of terrain you'll want to traverse. From backroads to beautiful views, each cache uses the quilt blocks as clues to find the high-tech treasure.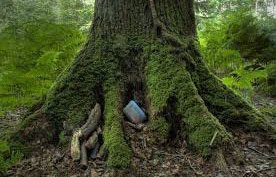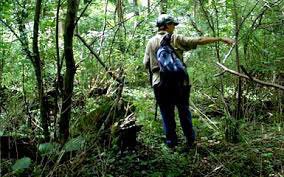 With the quilt blocks leading the way, get out of your car, put on your boots and start geocaching. Once found, you'll likely score a quilt pin to wear as a trophy for your efforts. The best part is, as you journey by farms, forests and coastlines, you'll be getting to know the real Tillamook Coast.