Tillamook Coast Life Blog
6 Best Places for SCUBA Diving on Oregon's Tillamook Coast
The Tillamook Coast plays host to myriad outdoor activities; kayaking our endless waterways, mountain biking the State Forest trails, hiking the coastal lookouts for those one of a kind views that we have so many of. It's also known for another activity— SCUBA diving! Here are the six best places to explore Tillamook County "down under."
Netarts Bay: Known for its bountiful haul of local Dungeness Crab and pristinely clean waters, the second cleanest in the nation actually, Netarts Bay has been frequented by people searching for shellfish and other seafood for hundreds if not thousands of years. The deepest part of the main channel is no more than 30 feet deep at high tide but a surprising variety of sea life call Netarts Bay home. Black bass, schools of perch, kelp greenling, rockfish, giant lavender starfish, sea stars, sea cucumbers, eels, and a numbered variety of crab, including the tasty Dungeness of course! On a good day water visibility can be up to 20 feet and the best access is from the Netarts Boat launch along Boat Basin Road, near the Schooner Restaurant. Be sure to adhere to local shellfish harvesting regulations if you intend to keep any crab you may happen to find!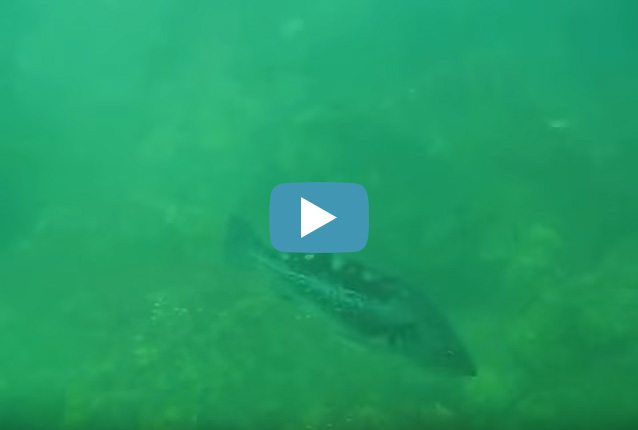 Clay Myers State Natural Area at Whalen Island: A lesser known natural area along the Tillamook Coast, Whalen Island is located a few miles south of Cape Lookout and north of Pacific City and is host to a small county-owned campground and a rather nice nature trail that circumnavigates the island. Half the day during low tide the area can be described as a mud flat, but during high tide, right below the access road to the parking area is a 30-foot deep hole that is known to harbor a good amount of Dungeness Crab as well as have a stable population of small eels. This site is frequented by Northwest-area dive shops as a location to practice dive techniques to entry-level divers. (Please note: in 2016 the official name of this park changes to "Sitka Sedge State Natural Area".)
Barview Jetty: Located just north of the small fishing village of Garibaldi is Barview Jetty County Park. A day use area situated right before the entrance to the county campground, this dive site is known for being a walk-in location from a beach area and features depths from 15 to nearly 40 feet. A favorite of area spear fishermen, the Jetty offers enthusiasts chances at large rockfish, kelp greenling, lingcod, perch and a variety of oceangoing species as well. It's also not uncommon to find fresh Dungeness Crab too! As always, if intending to spearfish please make sure to check local regulations prior to diving.This site is located just off Hwy 101 between Garibaldi and Rockaway near Barview Jetty County Campground.
The Three Graces: Very near Barview Jetty, just a little bit closer to Garibaldi along Hwy 101 there are three dramatically beautiful offshore rock stacks that are a favorite location for photographers and tourists alike to pull over and take a look at. Known as "The Three Graces" it is also a SCUBA diving site as well! For the more adventurous, and those willing to carry their own equipment down some questionable terrain this location is a local gem of area diving. Just beyond the rocks themselves there's a 40' wall going down to the channel bottom. This site is known to have some impressively sized sea life swimming about and scrounging the sea floor, sizeable lingcod and rockfish are common along the wall and occasionally people have seen sea lions, seals, small sharks and even the rare pod of orca swimming into the channel.
The Three Graces can also be experienced by simply free diving as the tidal pool area is large enough to be seen both in and out of the water. Take caution regarding rip currents, waves and generally strong tidal movement along this area as it's directly within the channel between Tillamook Bay and the Pacific Ocean.
Pyramid Rock, Three Arch Rocks and Cape Lookout: Diving at these locations is only allowed at certain points throughout the year as they are within a natural reserve so be sure to check timing and availability. Known for a large amount of Rock Scallops along with a teeming variety of local sea life these sites are only accessible through a private charter boat, or a boat from an area Diving group. Depth can vary greatly but expect anywhere from 15' up to 65' or more, and the variety of life to be seen can be comparable to the best dive locations in the world. Visibility can be as good as 20 feet and expect to be blown away by the sheer amount of life living on these offshore rocks. Black sea bass, Lingcod, Starfish, Anemones, Urchins and rock scallops are just a small amount of the variety one can see offshore along the Tillamook Coast. For more diving information or private charter information, call Garibaldi Charters.
Upper River Areas: Another option, though certainly not as technical, but much more accessible throughout the year are the Tillamook Coast's nine rivers! River diving isn't nearly as biodiverse as the area's salt watery options, but they offer a different and enjoyable experience all their own. Bring your dive knife and a loot bag and be ready to find lots of fishing tackle local anglers have abandoned on submerged logs and rock crags. Salmon, Trout, Crawdads and Periwinkles are a few of the local river residents you may encounter. Though not very deep there are spots that can reach up to 20 feet deep and visibility is usually pretty good provided there hasn't been a recent rain to wash mountain sediment through the rivers. Access can be tricky but there are other places that you can easily drive right up to. The rivers can be accessed at most county boat launch sites, but be wary of the current, as it can be strong all year round. The Wilson, Kilchis and Trask Rivers are all good locations to test your gear, keep your skills fresh, and check out some surprising river creatures that call the Tillamook Coast their home!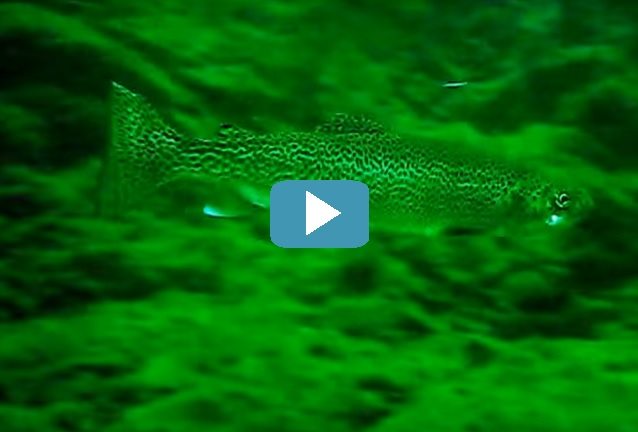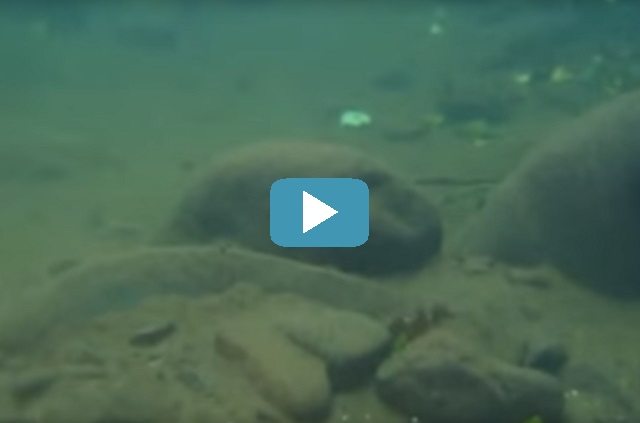 When SCUBA diving, it's always good to be cautious regarding local tides, currents, seasonal weather, regulations and any local safety precautions where you choose to dive. That said, the Tillamook Coast can be a surprisingly biodiverse and memorable dive.