Tillamook Coast Visitors Association
Our vision
Create year-round economic vitality with respect to community, culture and environment.
Everything we do, we ask:  "Does it serve the community, respect the environment and culture, and create economic vitality?" The answer has to be YES to all three.
Our mission
TCVA is focused on sustainable tourism and destination management for Tillamook County. Our county offers outdoor recreation and education, culinary/agritourism, and cultural heritage, all under an umbrella of environmental stewardship and respect for natural resources. TCVA also supports community organizations and businesses with grants, programs, sponsorships and off-season activities to achieve year-round economic benefit. TCVA also funds wayfinding and emergency (tsunami and fire district) signage.
Tillamook Coast Visitors Association is a 501c6 nonprofit doing business as "Visit Tillamook Coast." TCVA is governed by an eleven-member board made up of representatives from throughout the county and representing various sectors of the tourism industry. A Tillamook County Commissioner is an ex-officio (non-voting) member of the board. Board meetings are held the third Wednesday of the month from noon to 2pm.
Questions? Contact Nan Devlin, executive director, at email (nan[at]tillamookcoast[dot]com).
Tillamook Coast Visitors Association Staff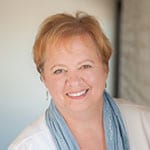 Executive Director
Nan Devlin, MTA
email (nan[at]tillamookcoast[dot]com)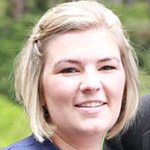 Deputy Director, Finance and Administration
Amy Blackburn, CPA
email (amy[at]tillamookcoast[dot]com)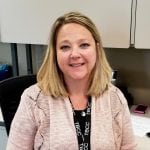 Manager, Community and Industry Programs
Julie Hurliman
email (julie[at]tillamookcoast[dot]com)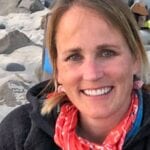 Destination Manager, South Tillamook County
Brook Wyntergreen, MBA
email (brook[at]tillamookcoast[dot]com)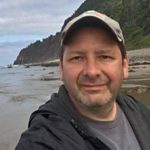 Trails and Outdoor Recreation Coordinator
Dan Haag, MFA
email (dan[at]tillamookcoast[dot]com)
Tillamook Coast Visitors Association Board of Directors
Chair: Jim Prinzing, CEO of Pelican Brewing and Kiwanda Hospitality
Vice Chair: Valerie Folkema, Commissioner of the Port of Garibaldi, owner of Garibaldi Marina
Secretary: Justin Aufdermauer, Tillamook Chamber of Commerce
Treasurer: Mike Bever, Executive Vice President, Tillamook Creamery
Jaykob Wood: Tillamook County Pioneer Museum
Susan Amort: Pacific City Nestucca Valley Chamber of Commerce
Juliet Hyams: City Manager, Garibaldi
Amy VanDyke: Sunset Vacation Rentals, Manzanita
Chantelle Hylton: Owner, The Salmonberry, Wheeler
Claudine Rehn: Tillamook Estuaries Partnership
Jeff Wong: Commercial fisherman, Rockaway Beach
Mary Faith Bell: Tillamook County Commissioner liaison
Meeting Notices
2021

November 17, 2021

Tillamook Coast Visitors Association Board Meeting

noon to 2pm
Port of Tillamook Bay conference room

In-person attendance is restricted to board members and TCVA staff to accommodate social-distancing requirements