Tillamook Coast Visitors Association
Our vision
Create year-round economic vitality with respect to community, culture and environment.
Everything we do, we ask:  "Does it serve the community, respect the environment and culture, and create economic vitality?" The answer has to be YES to all three.
Our mission
Focusing on sustainable tourism and destination management, we support outdoor recreation and education, culinary/agritourism, and cultural heritage, all under an umbrella of environmental stewardship and respect for natural resources. We support county, community, nonprofit and business projects with our time and skills, as well as grants, sponsorships and training programs to achieve goals of capacity, livability, engagement and economic growth throughout Tillamook County and the north Oregon coast.
Tillamook Coast Visitors Association is a 501c6 nonprofit doing business as "Visit Tillamook Coast." TCVA is governed by an eleven-member board made up of representatives from throughout the county and representing various sectors of the tourism industry. A Tillamook County Commissioner is an ex-officio (non-voting) member of the board. Board meetings are held the third Wednesday of the month from noon to 2pm.
Our equity statement
Tillamook Coast Visitors Association is committed to ensuring our work helps us become a more equitable destination so that all who travel to the Tillamook Coast can enjoy their journey and feel welcome. We define equity as: when all people  have the access to resources they need to potentially reach the same outcomes. Our projects focus on providing safe, accessible and fun experiences for all travelers.
Questions? Contact Nan Devlin, executive director, at email (nan[at]tillamookcoast[dot]com).
Job Openings
Director of Community and Industry Engagement:   Job Description/Application Questions        TCVA Application Form
Director of Tourism Communications: Job Description/Application Questions                     TCVA Application Form
Tillamook Coast Visitors Association Staff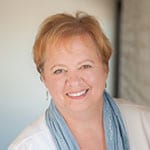 Executive Director
Nan Devlin, MTA
email (nan[at]tillamookcoast[dot]com)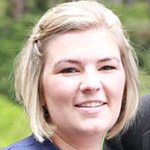 Deputy Director, Finance and Administration
Amy Blackburn, CPA
email (amy[at]tillamookcoast[dot]com)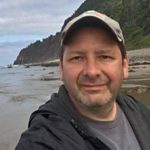 Manager, Trails and Outdoor Recreation
Dan Haag, MFA
email (dan[at]tillamookcoast[dot]com)
Tillamook Coast Visitors Association Board of Directors
Chair: Valerie Folkema, Commissioner, Port of Garibaldi, owner of Garibaldi Marina
Vice Chair: Justin Aufdermauer, Tillamook Chamber of Commerce
Secretary: Claudine Rehn, Tillamook Estuaries Partnership
Treasurer: Mike Bever, Executive Vice President, Tillamook Creamery
Amanda Cavitt, Garibaldi Portside Bistro & Barview Market
Jeremy Strober, Pacific City Nestucca Valley Chamber of Commerce representative
Mary Johnson, City Manager, Wheeler
Vacancy, North county lodging representative
Jennifer Nelson, COO, Nestucca Ridge Companies, Pacific City
Rita Welch, Tillamook Air Museum
Jeff Wong, Commercial fisherman, Rockaway Beach
Mary Faith Bell, Tillamook County Commissioner liaison
Jim Prinzing, past chair/ex officio
Meeting Notices
2022

February 15, 2023

Tillamook Coast Visitors Association Board Meeting

noon to 2pm
Port of Tillamook Bay conference room