Connecting People to Place
Wayfinding is a vital tool communities can use to enhance our local tourism economy. Wayfinding contributes to safe journeys and is essential to guiding residents and visitors alike throughout our county, while increasing their understanding and experience of these amazing places. Plus it's fun!
A memorable visitor experience on the Tillamook Coast depends on travelers easily finding their way around unfamiliar areas, locating the attractions they traveled here to see, and potentially discovering new adventures along the way!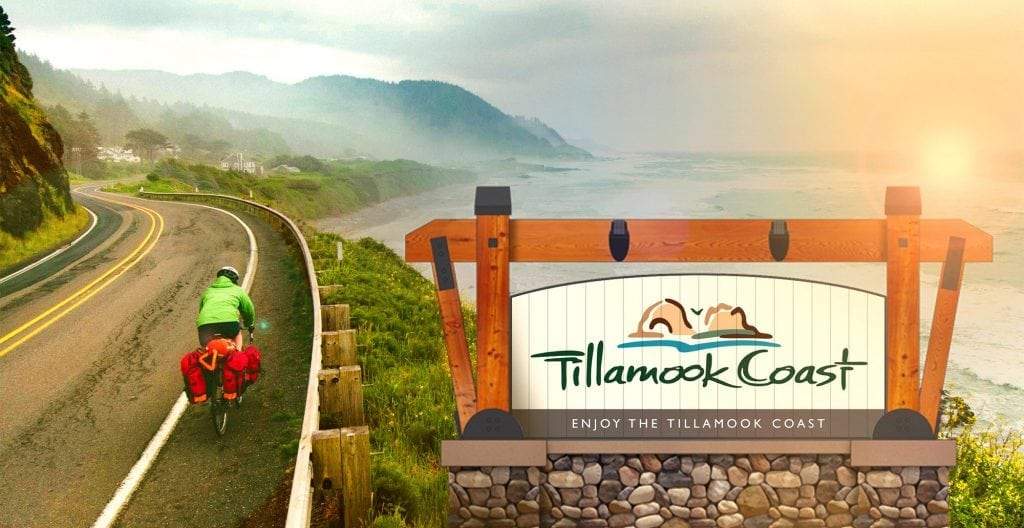 What is wayfinding?
Knowing where you are, where you want to go, and how to get there—helps both visitors and residents find the destinations and attractions they have in mind.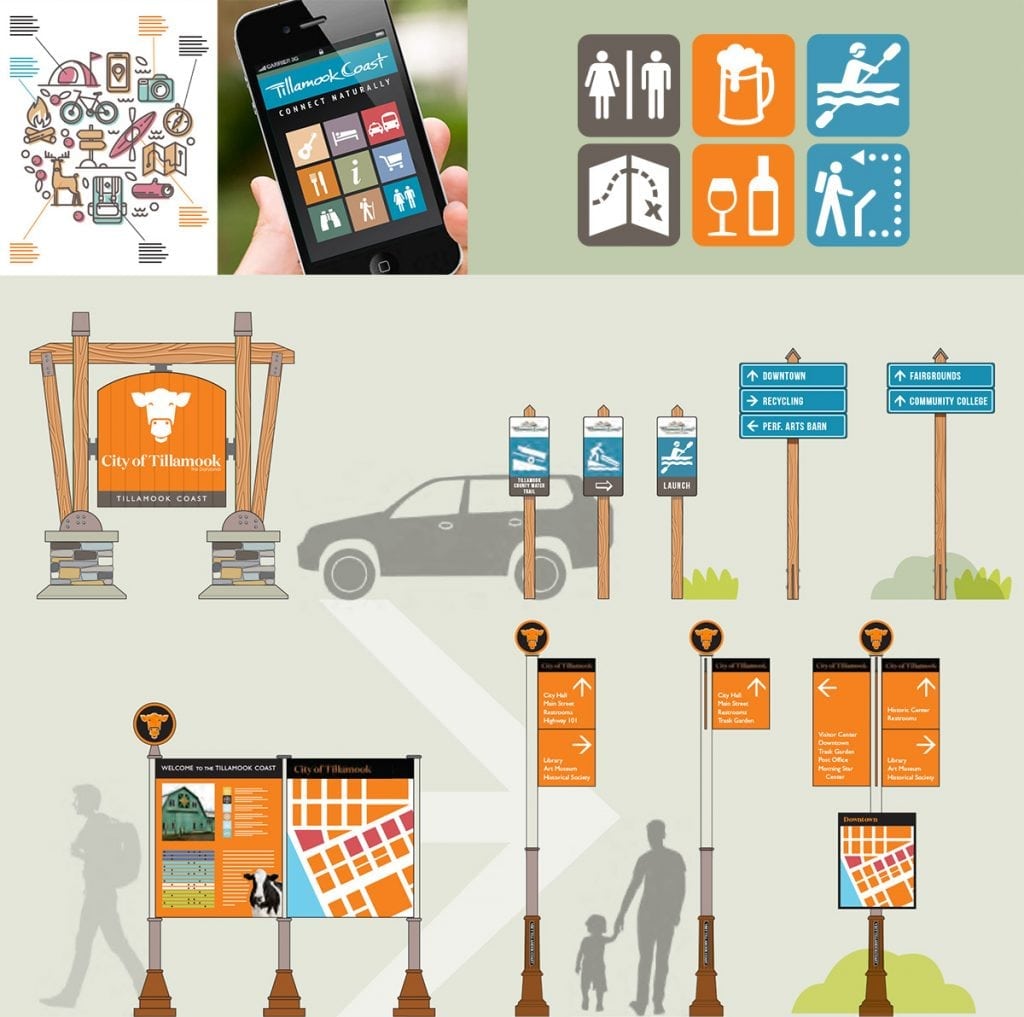 What do we mean by the visitor experience?
Think about when you travel. A memorable visitor experience connects people to place. It's a journey that involves both tangible and intangible factors. Clear and easy directions, finding your way without getting lost, feeling welcome, engaging with locals—these all work together to meet travelers' needs and expectations.
Here on the Tillamook Coast, sharing our special places and making visitors feel welcomed is the easy part. But how can we provide and enhance that experience? What do repeat visitors need and desire?
Wayfinding is more than just signs.
Today there are a variety of tools that can enhance the visitor experience. These can include audio and visual communications, banners, maps, brochures, kiosks, bulletin boards, visitor centers, trail markers and technology. They bring awareness of different points of interest, retail districts, historical areas and landmarks that visitors may not know about and that may not be included in other navigation technologies. Helping to tell the story of the villages and the coast, these added benefits of wayfinding not only enhance the spirit of a specific place but in a very tangible way help to create a cohesive brand—all while sustaining economic vitality and viability.
Branded gateway signs welcome visitors at community and highway county entrances. Local village icons grace pedestrian directionals. Maps, kiosks, and interpretive panels highlight regional wildlife, history, culture and ecotourism at key locations.