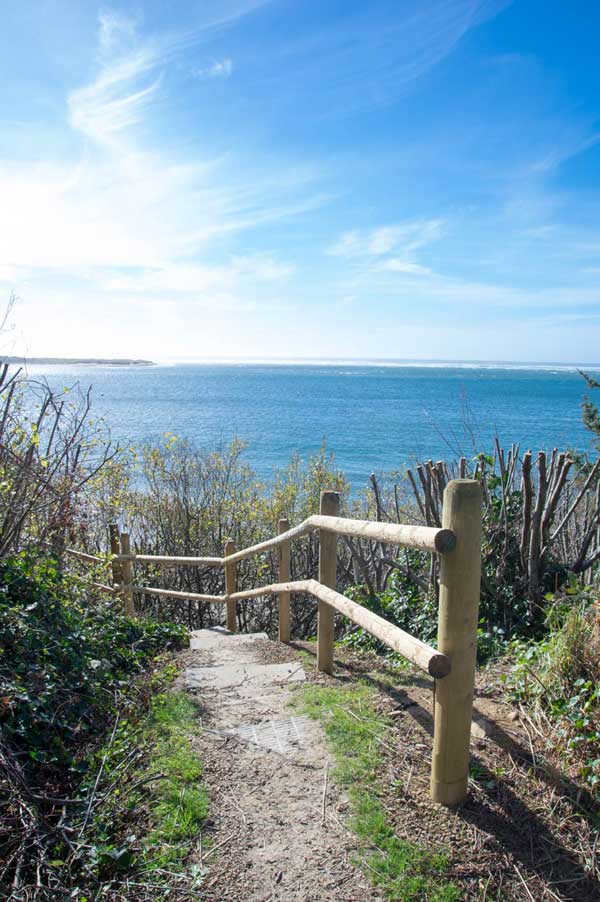 Explore Nature is a collaboration of environmental organizations, in which guides lead activities that get people outdoors and showcase the uniqueness of Tillamook County. On these adventures, you'll learn about conservation, how to restore biodiversity and preserve natural-resource-based industries in the area. Deepen your understanding of the ocean, geology, birds and wildlife, as you hike, paddle and forage. Most of these outings, offered each year in spring, summer and fall, are free to the public.
Hands-on fun in the rain and sun
Try a mushroom walk on a crisp fall morning: at the Sitka Wetlands, a small group goes out on this family-friendly foray, to forage and learn about the incredible edible fungi of the Northwest. There are also guided walks and hikes through different parts of the region, some with a focus on active environmentalism: restoring areas of habitat or cleaning up the shore. Want to get your feet wet in aquatic eco-systems? Take a paddle tour along the renowned waterways, where you'll build your arm muscles as you learn about estuaries, rivers and the fish and fowl that rely on our water systems to live.  
Observe chinook and coho salmon pushing against the current, and a multitude of trout maneuvering underwater. Check out unique birds, from long-necked herons striding gracefully along the waterline to sleek brown hawks soaring high overhead. And, hike through mighty Sitka spruces towering into the sky and low-to-the-ground ferns stretching along the forest floor. Drawing attention to species big and little, high and low, in the water, sky and ground is what these activities are all about.
Above all, the group seeks to educate visitors—whether it's a primer on earth-friendly gardening or a geology appreciation hike, Explore Nature encourages folks to learn about and love our awesome coastline.
Preserving the region
One of the major values behind these adventures is a respect and love for the Northwest. Our slice of the Oregon Coast is beautiful, and Explore Nature was born out of a desire to keep it pristine. This is not one organization, but rather a collaborative effort by a few businesses to provide meaningful, nature-based events that showcase the uniqueness of Tillamook County and the work being done to conserve the area's natural resources.
Eight small organizations are part of this collective: Friends of Cape Falcon Marine Reserve; Friends of Netarts Bay Watershed, Estuaries, Beach and Sea; Lower Nehalem Community Trust; Lower Nehalem Watershed Council; Nestucca, Neskowin and Sand Lake Watersheds Council; North Coast Land Conservancy; Tillamook Bay Watershed Council; and Tillamook Estuaries Partnership.
Representing distinct parts of the area, these smaller environmentally focused groups recognized a need for fun, dynamic education around issues like water quality, habitat preservation, ecological balance and more. Participating in the activities allows you to see the coastal world through the eyes of passionate, engaged people excited to share what they know.
Tillamook County is a diverse slice of Oregon with lots to see. Many of its treasures are hidden…unless you know where to find them. Get guidance with Explore Nature, and make sure you don't miss a thing!
Find out more: Explore Nature