Kayaking on the Oregon Coast
There are great spots to get out on the water all over the TIllamook Coast. Whatever your level—longtime landlubber or paddling pro—you have options here.
The north fork of the Nehalem River converges with Nehalem Bay near Nehalem. You can start at either the Nehalem or Wheeler Marina. It is a great paddle for beginners and intermediate paddlers who want to explore the scenic coastal waterways. As you paddle along the Nehalem River, watch cormorants and harbor seals fishing, Chinook salmon jumping, and sea birds flying by. The bay is close enough to the Pacific Ocean to give you a little push up the river's north fork during some incoming tides. Riding the tide is one of the benefits of coastal paddling.
A paddle in Rockaway Beach or Garibaldi offers views of a sheltered cove, perfect for beginners, and nestled at the foothills. The Three Graces are large stoned outcroppings between Rockaway Beach and Garibaldi that offer fantastic views as you glide by. There is also a small stream off Rockaway Beach that joins the two bodies of water of Lake Lytle and Crescent Lake.
The Tillamook Bay watershed links five distinctive rivers together: the Miami River, The Kilchis River, The Wilson River, The Trask River and the Tillamook River. Put in at either Tillamook or Bay City to experience a low impact way of viewing this amazing waterway system.
Other places to kayak in Tillamook County include:
Netarts Bay and Cape Meares Lake; which are near Netarts, Oceanside, and Cape Meares. Sand Lake, Nestucca Bay, Little Nestucca River, Nestucca River and Salmon River are near Pacific City and Neskowin. With its seven-estuary system featuring six bays and over 800 miles of tidally influenced river systems it is sure to delight any paddler. You will also paddle upon clandestine sloughs and backwater channels to further enhance your flat-water experience.
For starters
Don't have your own kayak and want some help getting going? Kayak Tillamook is an authentic guide service with strong environmental ethics that offers service in Tillamook County, providing year-round flat-water tours on lakes, bays, rivers and sloughs throughout the region. They lead tours throughout the region and prioritize making the trek comfortable for anyone—novices can safely test the waters on a group tour. Experienced guides make kayaking a fun and accessible sport to try, and as long as you bundle up, you can head out year-round. The company even brings along thermoses of hot apple cider in winter, to keep you warm from the inside out. Coupled with the right gear, and paddling hard enough to work up a sweat, you'll stay warm throughout the trip!
What to know before you go
With a little preparation, kayaking is a fantastic, leisurely way to experience the beauty of our region. Make sure you dress warmly enough that you'll be OK in the event of a capsize. Avoid cotton, which will soak up water like a sponge, and put on swimwear as your base layer. Other general necessities that will make your trip more comfortable:
Sun protection (think sunglasses, sunblock, a good hat)—remember, you can burn even on a cloudy day!

Gloves (ward off blisters and insulate fingers from the wind)

Water trail map (see below)

Lip balm

Insect repellent

Water bottle

First aid kit

Waterproof bag (preferably one that floats!)
Consider how long your trip is going to be, and pack more food/water/clothing layers accordingly. And make sure you tell someone on shore your itinerary.
One oar two?
Once you've prepped on every other front, there's the actual boat to consider. Buy or rent one, then decide if you want to head out alone or take a lesson to get the basics down. The Coast has great options for each of these, and experts at stores, rental facilities and guide agencies who will help you get what you need.
And if you're heading out with a buddy, you have the option of paddling in your own boats or sharing a tandem kayak to build your teamwork skills. But keep in mind that while a tandem looks like double the fun, it can be (a bit more than) double the work, too. While solo kayaks are light and maneuverable in the water, tandems are quite a bit heavier; their shape and size can make balancing a little tougher. It's also worth noting double-seaters require pretty seamless harmony between the two paddlers—they are casually (and caustically) referred to as "divorce boats" for the discord they're known to cause between rowing mates. That said, plenty of pairs like the added challenge of working in synchrony. Know yourself and your companion, and choose what suits you best.
As long as you've planned ahead, you're ready to have a great time kayaking the Oregon Coast! Come to Tillamook County for the experience of a lifetime.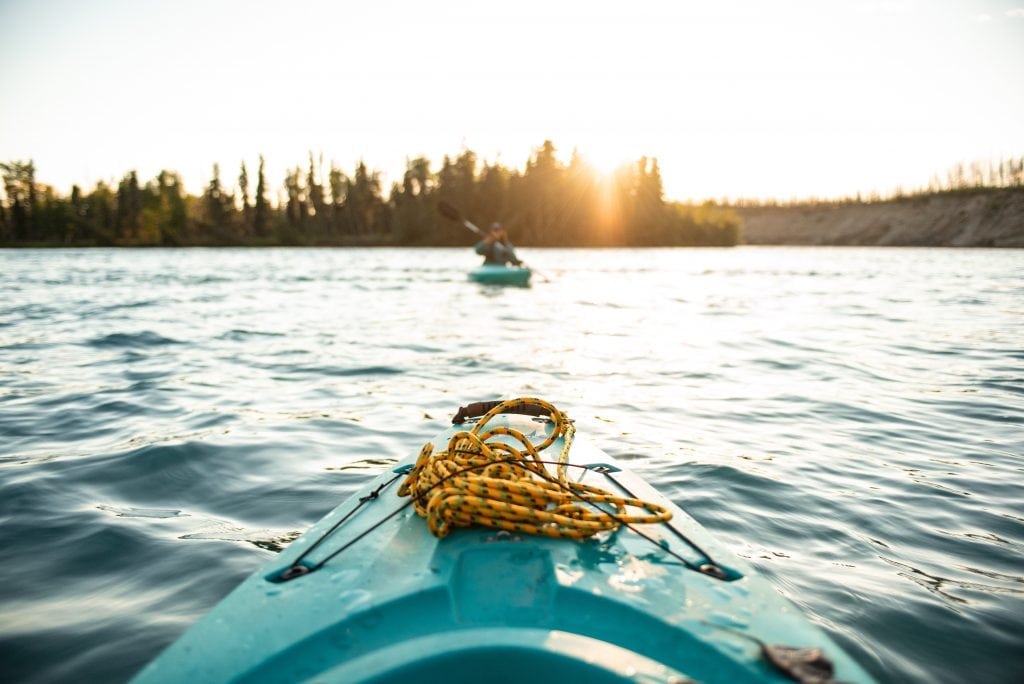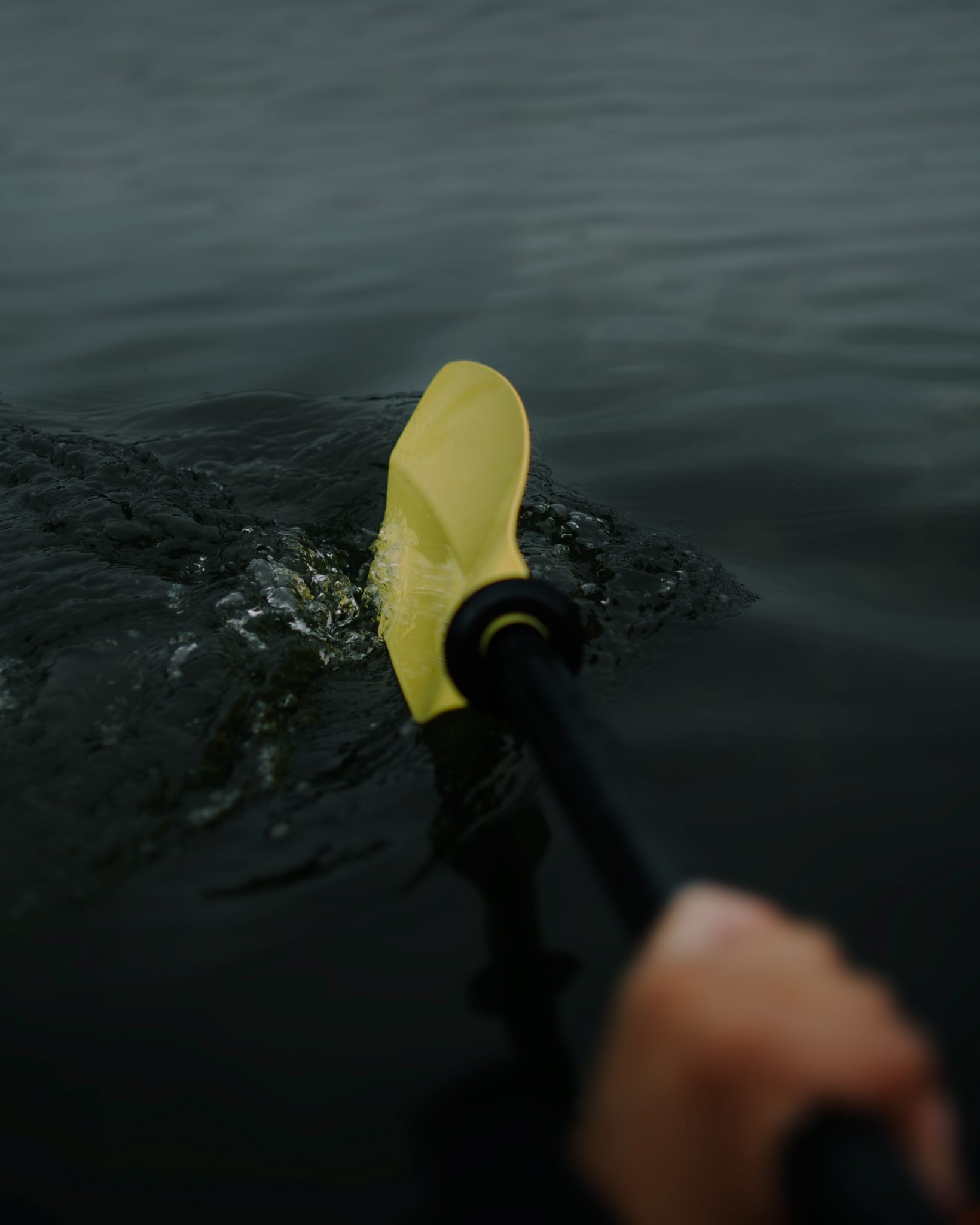 Download the Oregon Coast Waterway Trail Guidebooks