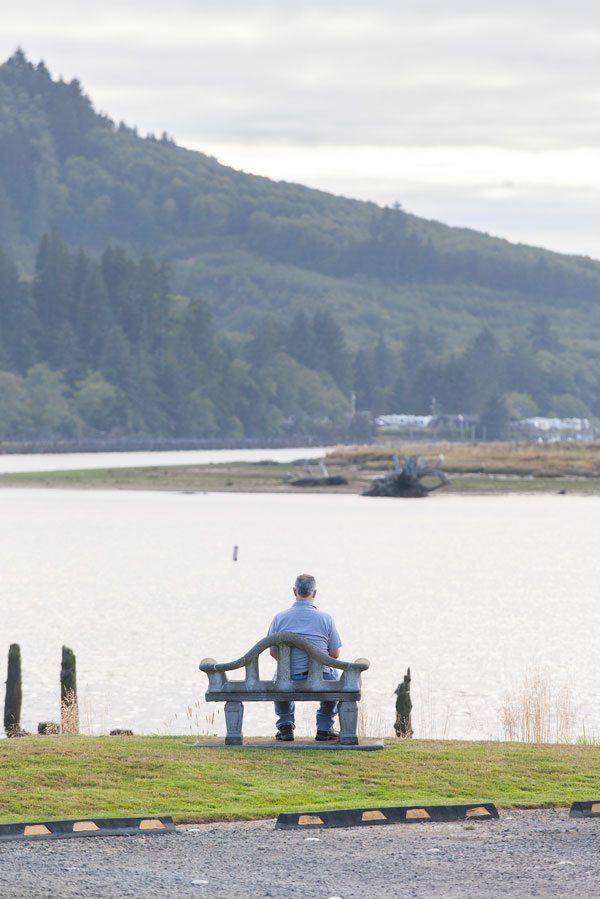 Welcome to the little town with the million dollar view. This picturesque little fishing village, situated on the beautiful Nehalem Bay, lends itself to rest and relaxation. The calming views overlooking the bay and its surrounding hills can best be described as surreal. Those hills also create a "mini-climate," bathing the town in sunshine even when the rest of the coast is covered in fog and mist. Native Indians called it "Pukalni, meaning "hole in the sky".
Dock your boat at the lodge and walk right up to your room
The sunsets here are stunning and Wheeler on the Bay Lodge gives visitors a perfect vantage point to enjoy them on their adjacent dock. The rooms here are well appointed and cozy, they also offer free kayak rentals with a booked two night stay. Of course don't forget to try your hand at some fishing. You can dock your boat at the lodge and walk up to your room, or dock your boat at the Wheeler Marina and boat launch next door.  Or hop on Oregon Coast Railriders and pedal along train tracks past the bay and into the woods.
Shop 'til you drop with happiness
The city itself is comprised of a string of historic buildings nestled together on the edge of the bay, a reflection of its railroad and fish packing days. Old Wheeler Antiques is an art deco mecca with a great selection of 1930s antiques including, lamps, Czech crystal glassware, clocks, jewelry and much more. Explore more vintage wares at Wheeler Treasures before heading to Pelican and Piper for original hand-screened apparel and unique gifts. Hungry and thirsty? Head to The Roost for great coffee and light meals, Rising Star for homestyle cooking, or to Salmonberry Commons for locally sourced seafood and cocktails.