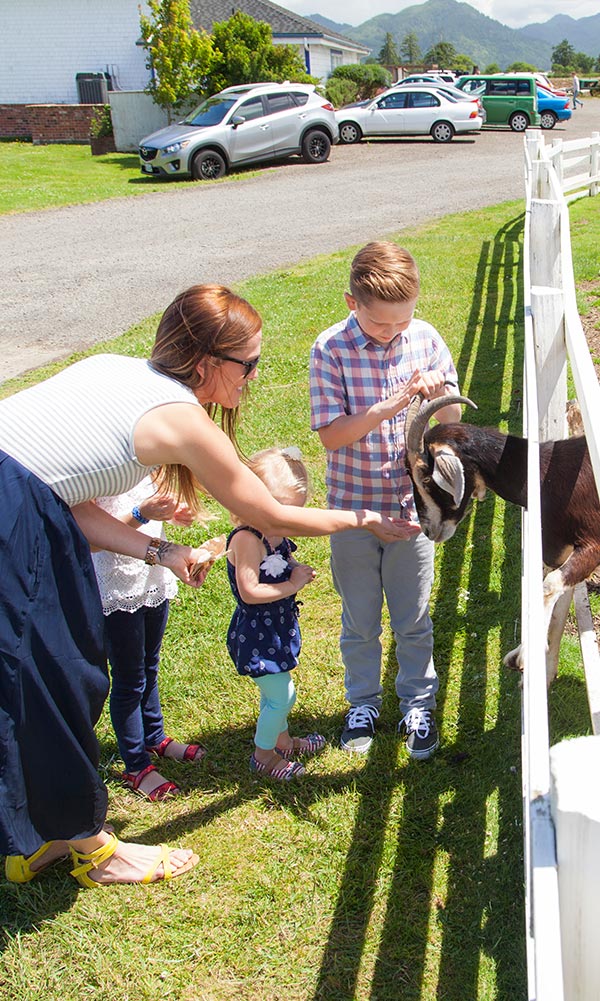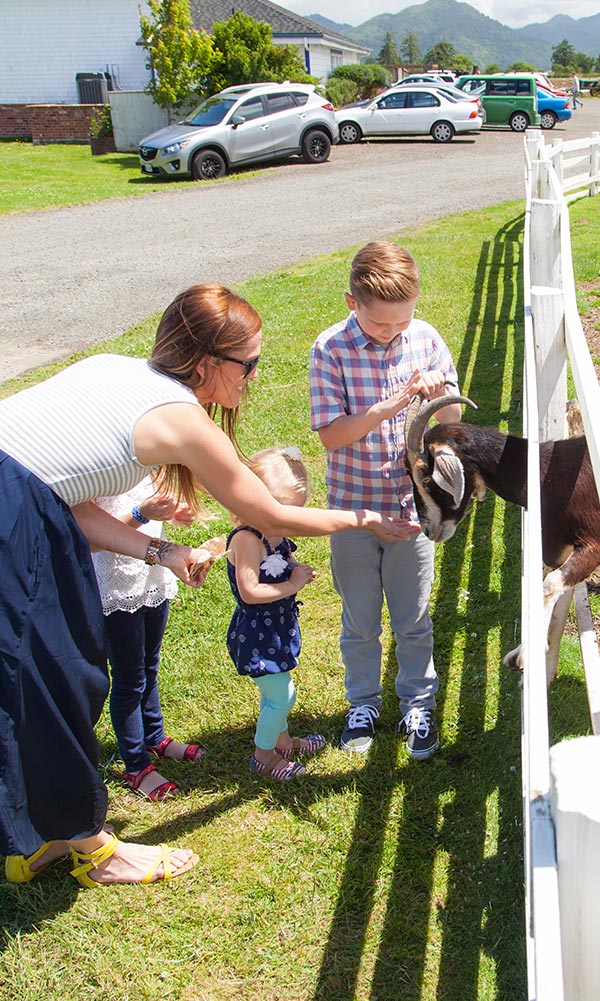 Just 90 minutes from Portland, Tillamook is home to attractions found nowhere else. Take a tour of the famous Tillamook Cheese Factory for tastes of locally made cheese and ice cream. Be sure to try their "squeaky cheese." Visit the Tillamook Air Museum, housed in Hangar B, the largest wood structure in North America, built for blimps during World War II. Take a blast into the past at the Tillamook County Pioneer Museum, right in the center of town. Just up Highway 6, east of town, is the wonderful Tillamook Forest Center, with trails, exhibits and a lookout tower to climb.
The Blue Heron French Cheese Company has wine tasting and farm animal viewing, including an adorable emu and super-cute goats. While Tillamook is mostly known for its dairy cows, it's also known for its beef: Debbie D's Sausage Factory, the Tillamook Country Smoker, and Werner Gourmet Meat Snacks.
Hit the links at Alderbrook Golf Course, which offers an 18-hole, par-69 course surrounded by incredible mountain vistas. Or take a short hike to view the tallest waterfall in the county at Munson Creek Falls, just south of town. Or if you want to take it easy, the Bay Breeze course next to the Cheese Factory is manicured like it is hosting a pro tour event, complete with driving range.
While you're in town, check out the newest branch of the Pelican Pub and Brewery!
"Wild Fermentation Beer" in the Heart of Tillamook