Tillamook County Pioneer Museum
Have you learned about the treasure allegedly buried on Neahkahnie Mountain? Or have you heard the story of the first pilgrim who built his house inside a tree stump? What about the town built along Bayocean Spit that fell into the ocean? You'll learn about these stories and many more during a trip to the Tillamook County Pioneer Museum on the corner of Pacific and Second Street in historic downtown Tillamook.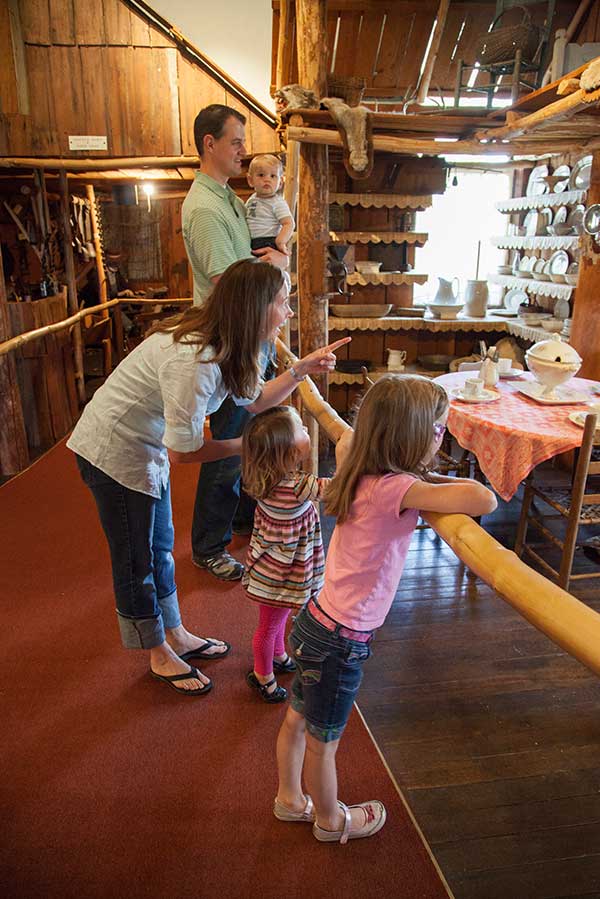 A rich and diverse history
Tillamook County's history is rich and diverse, spanning miles of coastline and rugged mountains. And while time and development has reshaped some of the Tillamook Coast's identity, much of it still lives on among the museum's artifacts and the enthusiasm of the staff and volunteers for telling a good story.
More than 35,000 items and 10,000 photographs
The building itself is a testament to the city's history, once serving as the Tillamook County Courthouse. Now it serves an equally important role, housing more than 35,000 items and 10,000 photographs capturing and telling a story of a much older Tillamook Coast.
Keeping memories, legends, myths and mysteries alive
From pioneers to the Kilchis Indians, to Naval Air Station Tillamook, to the great Tillamook Burn that almost wiped out the entire forest, the museum keeps all the memories, legends, myths and mysteries alive in its unforgettable collections. No matter what aspect of the Tillamook Coast interests you, you're sure to learn something new or broaden your horizons at the Tillamook County Pioneer Museum.
Three floors of insight and entertainment
The museum encompasses three floors, complete with replica rooms and artifacts dating back to the very first settlers. With two libraries documenting the Tillamook Coast's diverse past, visitors are encouraged to do some of their own digging. Or just meander the different floors, each dedicated to a different time, aspect or theme of Tillamook's past, and soak it all in. A few times each year the display in the main exhibit room is changed, making a trip to the museum insightful and entertaining, no matter how many times you've been there.
What mysteries will you solve at the Tillamook County Museum?