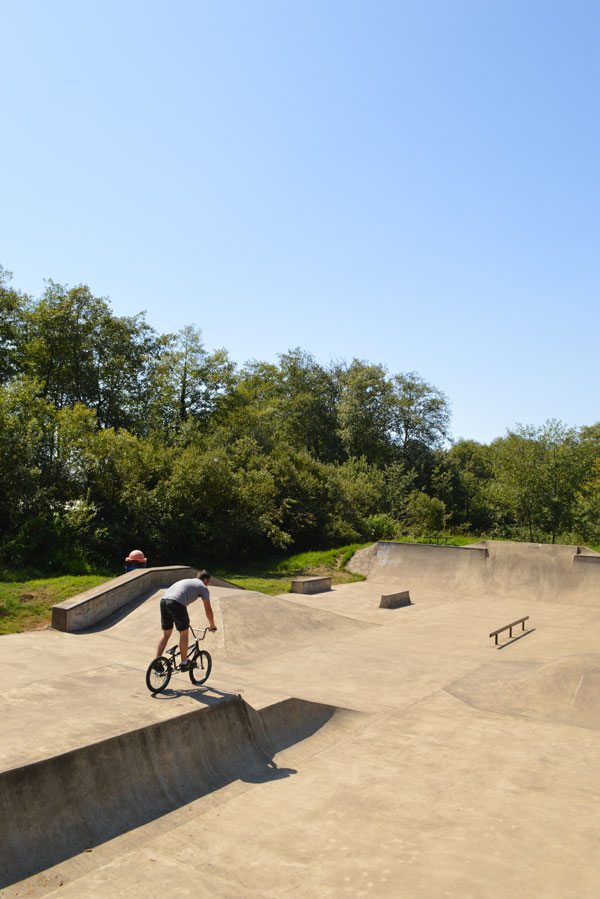 Looking for some good old-fashioned family fun while vacationing on the north Oregon coast? You're in the right place. On Tillamook Bay rests the quaint town of Bay City, which is sure to embrace the kid in you. Rent tiny home at Sheltered Nook, stay in a yurt at Yurt on the Bay, or camp at Kilchis River County Park.
There's plenty to do in this small (but mighty) coastal town.
Check out Kilchis Point
Learn about area history while hiking the Kilchis Point Interpretive Trails. Hundreds of acres of beautiful forest make this cultural landmark a must-see. Native plants and animals provide a cool first-hand lesson in ecology, and the trails themselves have comprehensive signs that serve to educate visitors on not only flora and fauna but also history. Native American heritage and early pioneer settlement are well-documented here. (Kilchis Point had the largest Native American village on the north Oregon Coast!) The trails provide a great way to get a little exercise and learn new things.
Skate Al Griffin Memorial Park
After your cultural foray, visit Bay City's Al Griffin Memorial Park. Bring a skateboard and try out your moves at the popular skate park, or just walk past to watch ollies and toe flips on your way to the children's playground or tennis and basketball court.
Enjoy Alderbrook Golf Course
If golf is your thing, pack up your clubs and head to the Alderbrook Golf Course, where panoramic views of mountain vistas, natural springs, and tall cedar forests will make even a bad day on the course pretty darn good. You can catch dinner at the clubhouse restaurant, Bunker, while you're in town.
Check Out Kilchis Point Reserve
Ride the rails
And one of the best adventures on the Oregon Coast is railriding with Twins Ranch Rail Riders. Climb on the rail bikes at Bay City and pedal over rivers and past farms for a 2-hour round trip excursion. Book in advance to ensure you've got a spot, and check the weather report so you know what to wear (you're outside for a good two hours), then buckle up for the most fun leg workout of your life.
Download Top 10 Things to Do in Bay City
Try out tasty food
This will whet your appetite as you mosey down the trail to The Pacific Oyster Company for some of the freshest seafood and shellfish on the Oregon coast. Enjoy the self-guided tour, which includes interactive kiosks, viewing windows and videos. Don't miss watching oystermen shucking oysters from the bay to your table.
Already stuffed to the gills with seafood? Explore the Tillamook Country Smoker, home of the two-foot pepperoni stick! Mouthwatering meat cuts made with fragrant hardwood smoke are hard to resist, and these guys know how to do it well. For nearly half a century, this smokehouse has been crafting tasty jerky, seasoned just right. Munch on a sample and take some home with you!
End your Bay City visit on a sweet note. Downie's Cafe, on 5th Street, serves a mean slice of pie.