Tillamook Coast Life Blog
Janice Gaines, SUP Manzanita: A Stand Up Kind of Girl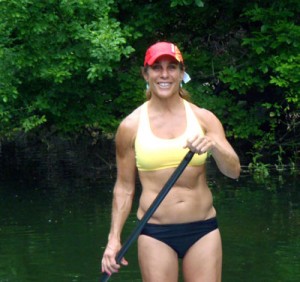 The question as Janice Gaines sees it is not why SUP? But rather why on earth wouldn't you?
"There's nothing to think about," says Janice, stand up paddleboard (yep, that's where the SUP comes in) teacher and owner of SUP Manzanita. "Just do it. It's a no-brainer. If you do fall in the water, who cares. The water is warm, you crawl back up on the board. If it appeals to you on any level, then go do it. And I mean any level."
Clearly, Janice has a passion for paddle boarding – er, supping – herself. Active in sports nearly all of her life as a surfer, bodybuilder and coach, among other things, she was introduced to supping by friends about six years ago.
"I took a liking to it right away," she says. "I love being on the water. It's an easy sport. It's a great work out. You get to be in nature."
It didn't take her long to figure out if she loved it, so might others. She's taught everyone from 3-year-olds riding with their parents to an 80-year-old. There was a group of birders from Maine, and she's currently teaching a man who wants to crab and fish from his board. Based in Manzanita
"I do all flat water," she says. "It's really safe and really user-friendly. Anyone can do it."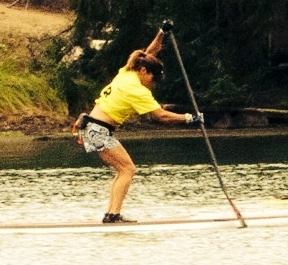 Even better, here on the Tillamook Coast, not only can anyone do it, they can do it year round.
"Winter paddling here is phenomenal," Janice says. "You just dress warmer."