Tillamook Coast Life Blog
Gordon, Tillamook Coast's Go-To Weather Guy
The locals give him near-celebrity status—especially during the winter months.  Some call him the local weather guy, or the storm guru, or the roads guy. Most people just call him Gordon.
For nearly a decade, Gordon McCraw has coordinated emergency management for Tillamook County. He's a forecaster and meteorologist, and plays in a band—the Bay City Rockers.
Gordon's soft Virginian drawl and easy-going manner belie his serious approach to safety. The locals know if Gordon says traveling is dangerous, or waves are high and they should avoid the beaches, they should heed his advice. They also know if an emergency happens, Gordon will devote countless hours to helping his Tillamook Coast communities get back on their feet.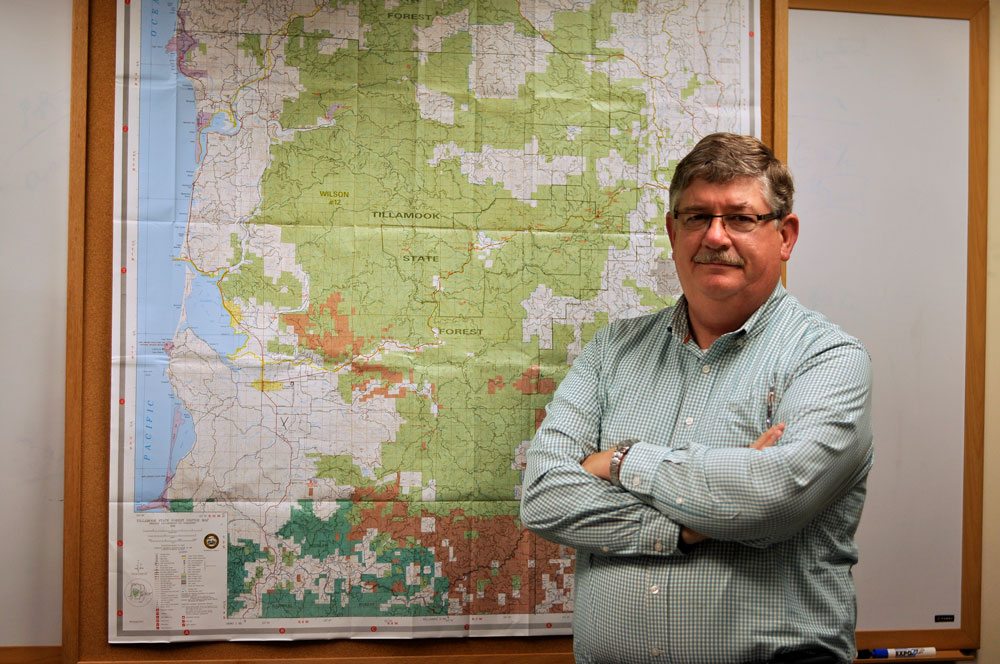 "I'm one of the luckiest emergency managers in the world," he says. "People get along and help each other out here."
Gordon understands why some are drawn to a good coastal storm—he loves to walk area beaches and explore forest trails on his days off.  Yet, every year, accidents happen when humans fail to take Mother Nature seriously.
Gordon takes pride in the Tillamook Coast team of first responders, but he'd prefer they didn't have a job, actually. "If a first responder has to respond, they are in as much danger as you are," during a storm event.
For visitors, Gordon says an ounce of prevention is worth a pound of cure. Does he enjoy a good storm? "Well of course! But I say, use extreme caution. Come, watch a storm if you want, but waves throw big logs around and people get crushed," he says. Instead of walking the beaches during a storm, "maybe do it through the window of your vacation rental and sip some great coffee!"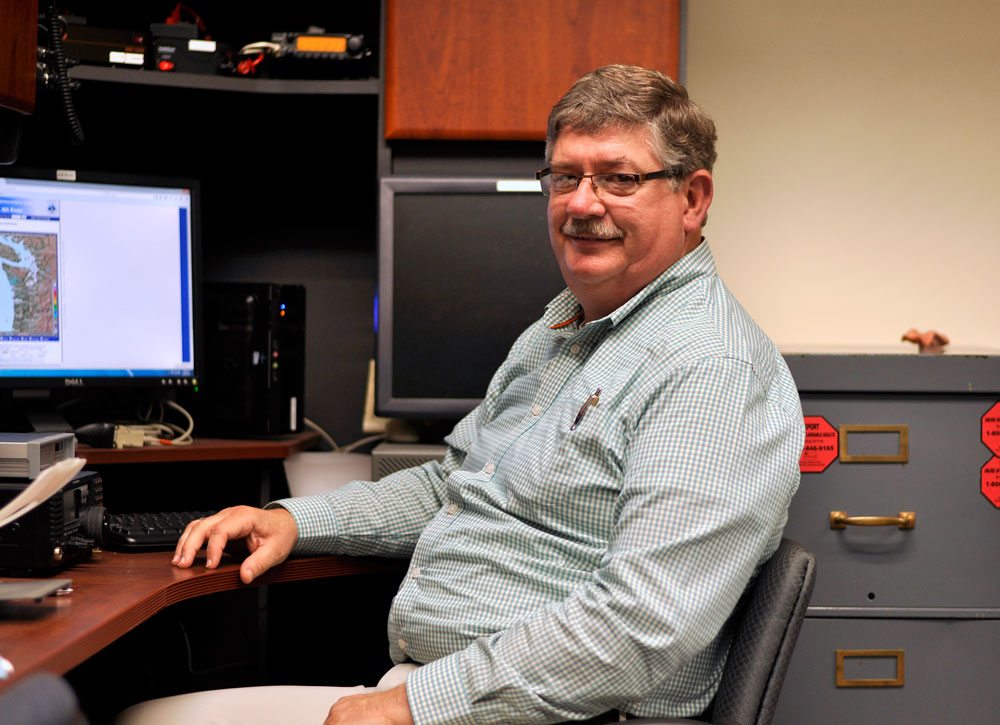 Some words of advice he gives everyone: don't drive through water on roads, stay off the beaches during a storm, obey posted signs, have a safety kit with you, and always check for weather alerts and updates.
Find Gordon's updates on his Facebook page: Gordon's Tillamook Weather Center, or on his web site: www.gamweather.com or listen to his daily forecast the Coast Community Radio Stations, KMUN-Astoria (91.9FM), KCPB-Warrenton (90.9), and KTCB-Tillamook (89.5).