Tillamook Coast Life Blog
How sweet it is in Pacific City
Stepping into Megpie's Bakery & Cafe is something of a confectionary experience — just as owner Casey Hein planned it.
"Downstairs, I wanted it to be warm and cozy, kind of like it was edible," Casey said. "From the floors to walls … the colors and all the cupcakes around. The pink and the brown and the mint: I kind of wanted it to feel like Neapolitan. Even the floor is speckled. I wanted it to look like chocolate with chocolate chips."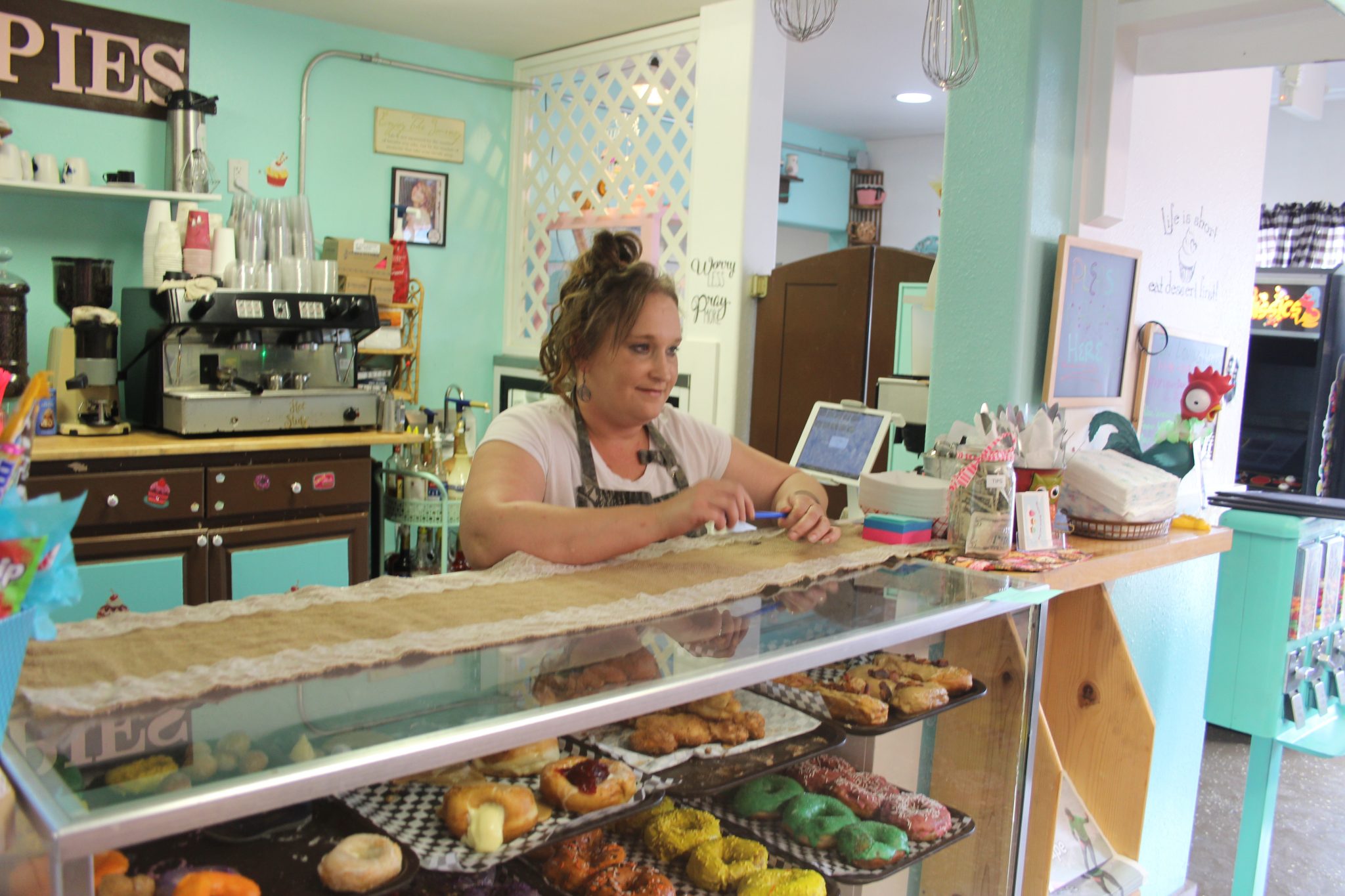 Upstairs, it's kid-friendly by design with game boards decorating the walls, sofas, and a TV creating a clubhouse feel.
"The upstairs is for the kids," said Casey. "I wanted a place for them to go and hang out. There's not a lot in the Nestucca area for kids."
The little shop on Pacific Ave in the heart of Pacific City serves up daily soups and chowders, burgers, wraps and sandwiches, and no end of desserts, including baskets she'll deliver or ship that almost look too good to eat.
Customer favorites include the oversized breakfast burritos stuffed with potatoes, onions, eggs and of course, bacon.
But that's just the tip of her talents.
Casey also caters outside of the restaurant, and creates custom-ordered sculptured cakes.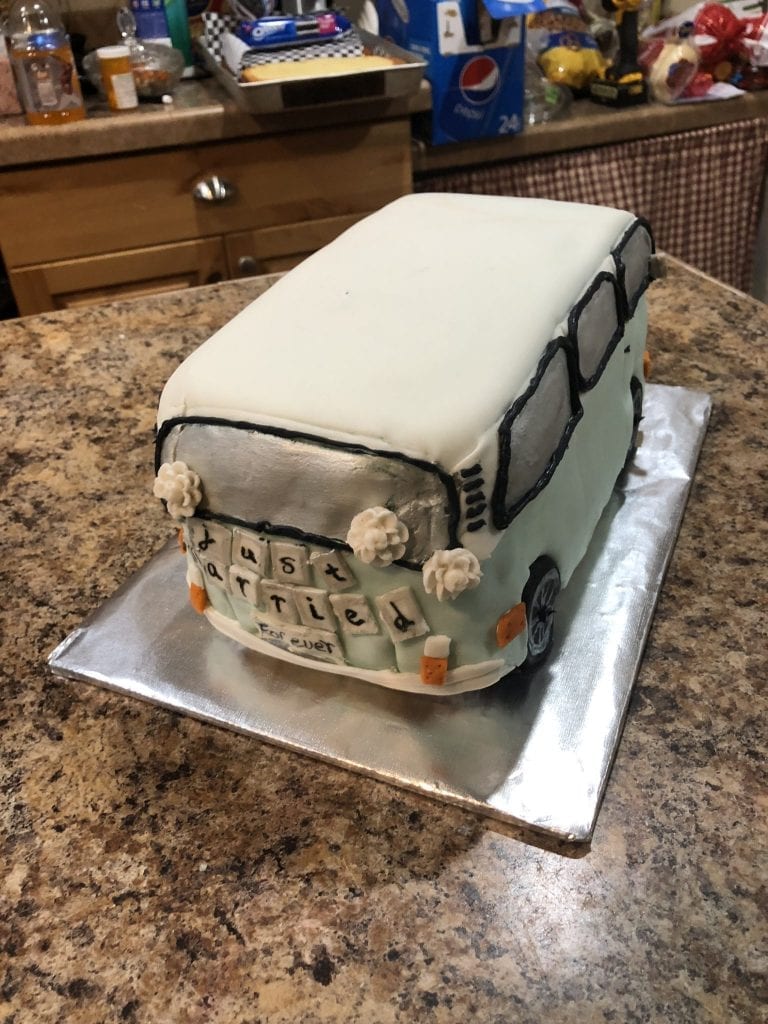 A recent wedding cake took on the shape of a vintage VW bus: mint in color with a white top, windows and even wheels, reflectors, and lights.
Megpie's Bakery & Café is closed Thursday; open weekdays from 7 a.m.-2 p.m. and weekends from 7 a.m.-3 p.m. (open until 5 p.m. on Saturday). Located at 6425 Pacific Ave, Pacific City OR 97112.