Tillamook Coast Life Blog
Tours and Adventures on the Tillamook Coast
Explore Nature Series
Join nature on your next visit to the Tillamook Coast, with the Explore Nature Series. Take a family hike through the Netarts Salt Marsh. Keep trash off the beach with a cleanup in partnership with SOLVE. Or glide over beds of seagrass with a kayak in Netarts Bay. Whatever you choose, an exploration is guaranteed.
Quilt Trail and Geocache
You'll want to wear your quilt pin with pride after quilt trail geocaching in Tillamook. All that is needed to get started is a GPS and a geocache account.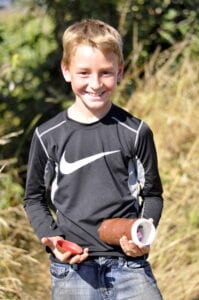 You'll be sent coordinates and clues to the caches. Choose the level of difficulty and the kind of terrain to traverse. There are 32 caches: enough for a weekend of fun with the whole family!
Oregon Coast Scenic Railroad
 Do you like the sound of hissing brakes, grinding metal, and a steam engine's whistle cutting through the air? Then you must be a train enthusiast. Take a tour with the Oregon Coast Scenic Railroad, and reserve a special seat in the locomotive cab so you can catch all the action. Book a dinner train, too.
Oregon Coast Tours
Oregon Coast Tours is a premier transportation company in the Pacific Northwest. Whether you need a safe party bus for wine tours, brewery visits, or the next wedding, a bicycle shuttle for your Oregon Coast bike trip, or just want a stress-free, private vehicle for whatever you have in mind, they're here for you.