On The Trail
Any time of year, whatever your experience level, Tillamook is ready and waiting to be explored. Find our best tips, resources and favorite trails below and get excited for your next adventure.
Like to Hike? Tillamook is your place!
Diverse terrains let you choose your own adventure! It's just a short drive to mountains, beaches, waterfalls or wildflower fields.
Many trails are safe all year round—and a number are especially great in winter, when outdoor fun can be hard to find.
Bring your whole crew. There's no shortage of family- and dog-friendly trails at the Coast!
B(u)y the Book
Check out this book by our wilderness-loving friend Adam Sawyer. Find info on how to get started hiking at the coast, including planning and picking your trails. And get a detailed rundown of these top 25 hikes in the area, from a guy who's been hoofin' it here for years. Bonus: you can easily pack it to use as a guide while you're on the trail!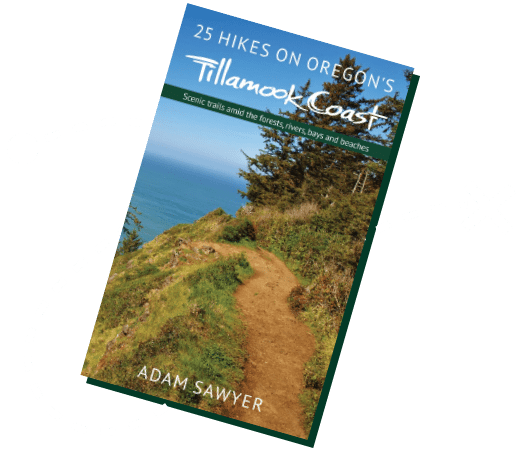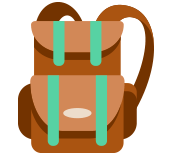 Gear up. Boots and a waterproof jacket are the bare minimum, though depending on the time of year and your chosen trail, you may need more. Plan ahead—but if you need last-minute items, Tillamook has outdoor stores, so you're covered (literally).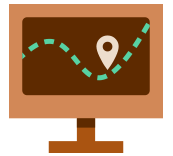 Scout ahead. Research the trailheads beforehand, using our blog and databases such as the Oregon Hikers Guide. Give yourself plenty of time to complete your hike before dark.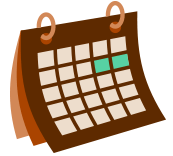 Make (more than) a day of it. Tillamook has enough trails for a big hiking trip. Stay overnight and fit in all of the highlights!
Check out this tall trail.
Choose Your Own Adventure
Check out some of our amazing coastal hikes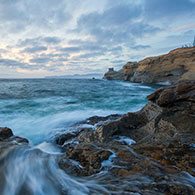 Cape Kiwanda Hike
This short hike packs a punch. In just about two miles, you'll get stellar beach views (including a clear line to a 'Haystack Rock' bigger than the one at Cannon Beach) and a chance to see the famous Dory boats launching. This hike will also take you to the top of Great Dune, a huge hill of mudstone and sandstone—you can see the patterned layers—that affords you a view from Cape Lookout to the north and Cascade Head to the south. Maybe it goes without saying, but this one is best tackled on a clear day, for maximum viewing potential!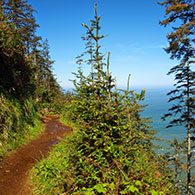 Cape Lookout
Short of getting out on the water yourself, this is your best chance to spot the beloved, biggest-of-all mammals. You'll have easy access to the beach—but also an excellent vantage point to see whales spout and breach. Bring binoculars!
The trail is safe but does meander near steep cliffs, so watch your step (and any dogs or little ones with you) as you take in the views.
You'll walk through old-growth forest and along clifftops, experiencing massive Sitka Spruce trees up close, plus views of the water for miles.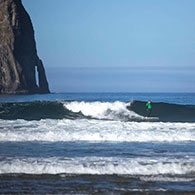 Arch Cape to Short Sand Beach Hike
A stretch of the state's length-spanning Oregon Coast Trail, this hike gives travelers a healthy mix of woods and beach views.
Parts of this trail attract crowds, but if you do the full distance, from Shingle Mill Trailhead to Short Sand Beach, you'll have a mostly quiet hike. Wear boots if it's been at all rainy, as there's probably mud through the woodsy areas. And consider bringing a field guide to ID plants along the way—you'll find mushrooms, different ferns and berry bushes you might not have seen before in the forest understory.
In total, this hike is nearly 16 miles, easily meriting an overnight stay if you want to camp.
Soapstone Lake Trail
Sure, the most popular hikes are well-traveled for a reason…but that doesn't mean they're the only ones worth your time. Some folks prefer a walk in the woods, sans crowds or road noise. If that's you, Soapstone is your spot! Just take care to look up directions ahead of time, as the trailhead can be tricky to find.
The lake is surrounded by color year-round, thanks to an abundance of evergreens, making this a nice trail even in gloomy weather. The hike, a little over three miles, will take you through forest, along the edge of Soapstone Meadow and circle the titular lake before taking you back out to the trailhead the way you came.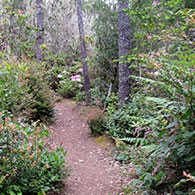 Whalen Island Hike
Explore coastal forest, sand dunes and grasslands on this easy, mostly flat mile-and-a-half loop. There's variety to keep munchkins entertained and it's a lighter-trafficked trail, so they'll have room to run and play.
The trail is part of the Clay Meyers State Recreation Area on Whalen Island, between Cape Kiwanda and Cape Lookout. You could make a day of it by doing this hike during your long drive on the Three Capes Scenic Loop—a nice leg-stretching break!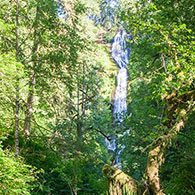 Munson Creek Falls
You'll get a spectacular view of this waterfall in the woods (the tallest in the Coast Range!) on the trail here, with the option for a longer hike if you proceed on the upper trail, where you'll enjoy a full view at the falls' summit. On the easier lower trail, you'll approach the base of the falls and have access to a well-placed picnic area for lunch. If you have time, walk both!
The 260-foot falls, colorful salmon (the waters serve as a spawning ground in the fall and winter) and impressively tall Sitka spruce and red cedar trees make this hike a must.
Get Yourself a Visitor Guide
There are more adventures to be had on the Tillamook coast. Sign up to receive a free guide that will help you plan a memorable excursion to our beautiful slice of Oregon's coast.