Tillamook Coast Life Blog
Antonette's Kitchen: 'Let them eat soup'
Antonette Lamers slides the window open as a car pulls up to her food cart.
"Back for more soup?" she asks the driver.
"Yes," the driver says with a smile.
This is becoming a reoccurrence as more people are hearing about Antonette's Kitchen, and turning into repeat customers.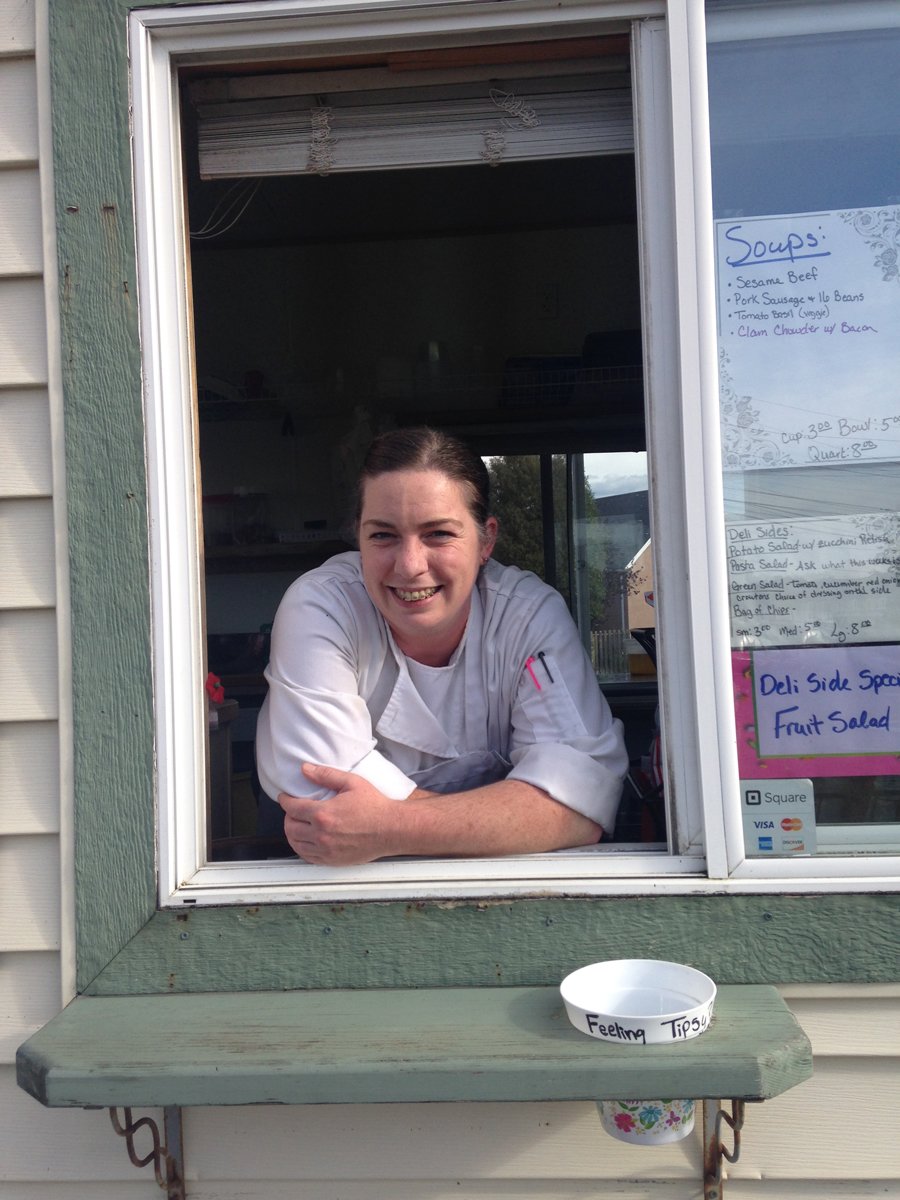 Lamers opened her cart back in March with great reception from the Tillamook community.
"They're so happy that we're here," Lamers said as she watches over the toasting of her house-made croutons.
Lamers grew up in South County: a 2001 graduate of Nestucca High School. She went on to attend Western Culinary Institute in Portland to train as a chef.
"I always have baked cookies with my grandma," Lamers said. "A chef has always been in the cards. I first wanted to do cookies, bake" Antonette recalled. But, she eventually decided that precision was not her cooking style.
"I like throwing things together," she said.
Lamers gained much experience as a line chef at many prestigious restaurants in Portland including Portland City Grill, Sanborns, and Papa Haydn.
But, eventually Lamers moved back to the Oregon Coast and took a job at Sorella in Nye Beach.
"I wanted my son to grow up here," she said. "It's very family oriented and I still have all my family in South County.
"There's so many outdoor activities you can do…it hasn't evolved into a big city," Lamers said of her love of the Tillamook Coast. "It has that small time feel. There's so many communities. Go walk on the beach. Go walk in the woods."
Lamers soon discovered that a small food stand across the street from the Tillamook Regional Medical Center was available and she started envisioning the idea that would become Antonette's Kitchen.
First it was the soups. Then the build-your-own-sandwich-menu.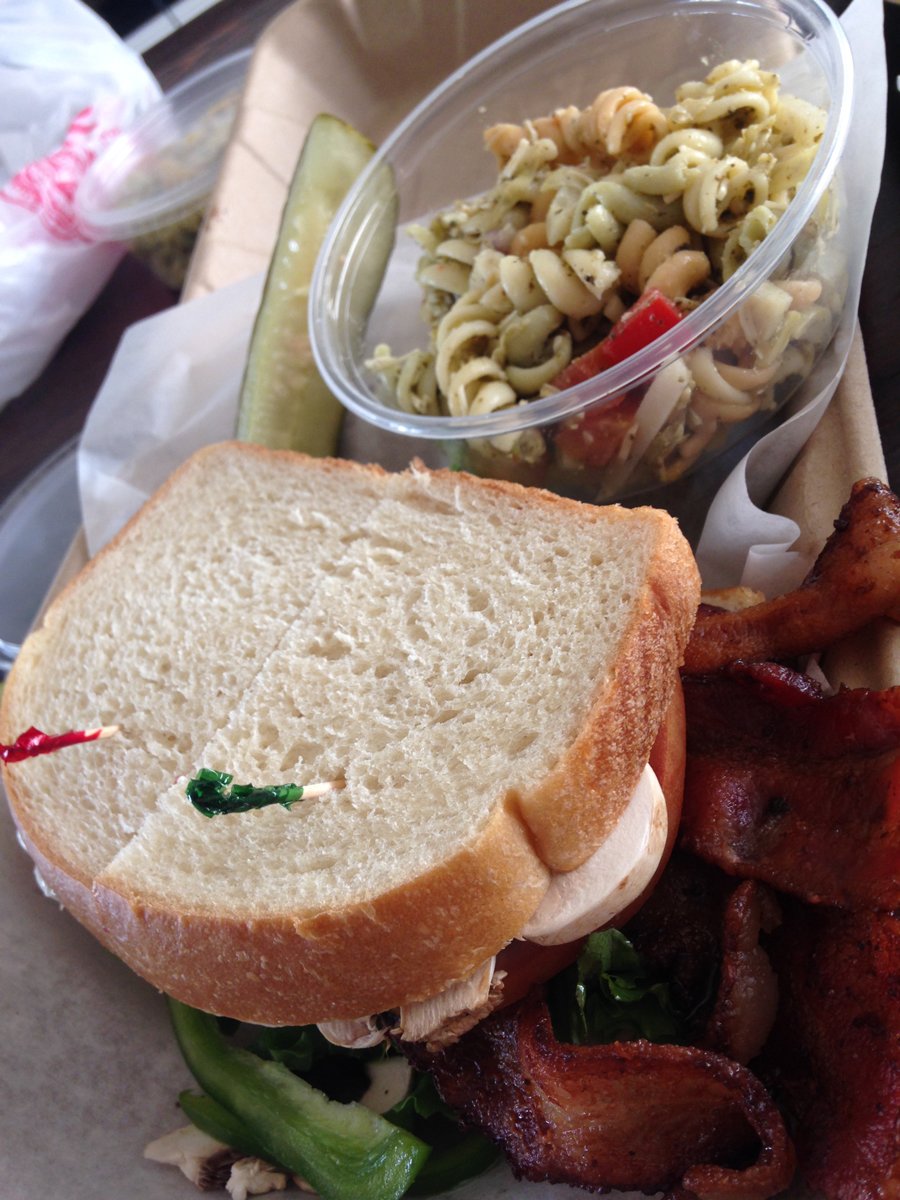 "I didn't even realize I had a small deli until I started talking to people about what I had," Lamers said.
But, Antonette's is not your average deli.
"I have a different perspective with the sandwiches," she said.
Grilled cheese is not just cheese between bread, but spinach artichoke dip with extra sharp Tillamook White Cheddar Cheese on Texas Toast.
Plain BBQ? Forget it. A recent Chef's Choice consisted of BBQ pulled pork topped with cowboy candy (Lamers' mom's recipe for sweet and spicy jalapenos) and an apple slaw served on a ciabatta bun.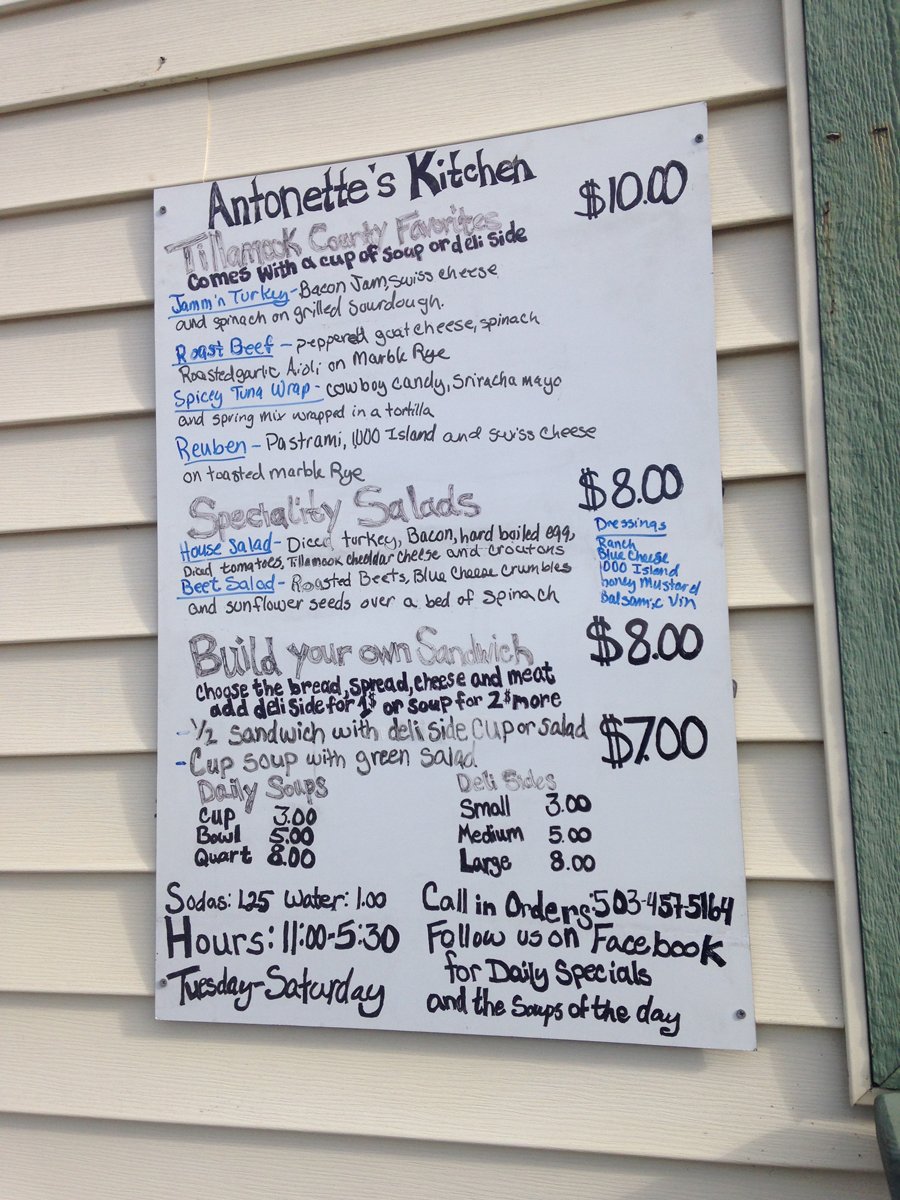 And the unique perspective is not the only thing that puts Antonette's Kitchen over the top.
"Good quality products, make good quality food," Lamers said. "It's the labor of love. It's better when you make it yourself."
Lamers makes her own spreads, which is where she says she can be creative, creates her own relish that can take 24 hours to prep, and is particular about each ingredient that goes into her food.
Including the side garnish.
"It took us a while to find the right dill pickle."
And yes, it does matter, Lamers insisted. It has to have the right combination of flavors.
Jamm'n Ham (bacon jam, Swiss cheese and spinach), as well as the Reuben are popular orders. And customers can opt to order it with a side of pasta, potato, green salad; or a bag of chips.
"We try to make things as healthy as possible," Lamers said.
Antonette's Kitchen is open Monday-Friday 10 a.m.-5:00 p.m.
"I just never thought I'd be able to make a living doing what I love," Lamers said. "I'm so happy people are supporting me and have given positive feedback. I appreciate it a lot."
To place your order ahead of time, or for information on catering, contact at Antonette, call 503-457-5164.