Tillamook Coast Life Blog
Sand between your toes makes a wedding to remember
Asking for someone's hand in marriage is one of life's most important decisions.
With the Tillamook Coast serving as a background, you'll ensure that one of life's most treasured moments will be as breathtaking as the backdrop. Imagine reciting your wedding vows with these awe-inspiring natural wonders as your natural church: foaming, crashing waves, salty breezes, and long stretches of soft sand.
In other words, the sky's the limit.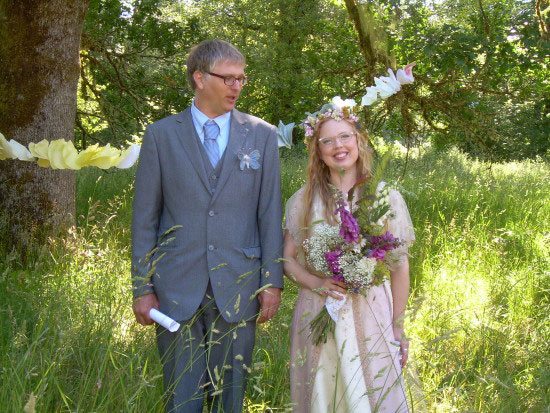 Christina Irvine of My Coastal Wedding in Manzanita has been a wedding officiant for eight years. She has seen romantic imaginations take flight at countless ceremonies over which she has presided.
Attending a friends' beach wedding, Irvine's saw the romance a creativity the beach inspires.
"The couple rode horses to the ceremony, it was very romantic," she said.
After doing some research and buying tons of books, Irvine obtained her ordination online, a process she calls very simple.
From then on, she has been a part of hundreds of peoples' Tillamook Coast wedding memories.
Oregon beaches a favorite wedding destination for couples around the U.S.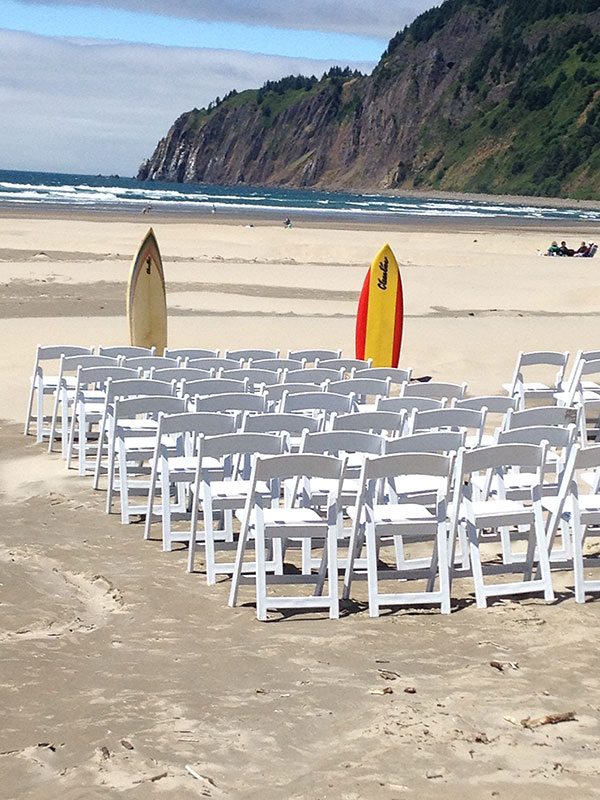 "I've had people from all over come here for the beach," said Irvine. "New York, the Midwest, Washington, Canada," adding that so many people have their own memories of the beach, whether it's of a family trip or where they got engaged.
While most end up on the beach, Irvine has performed ceremonies in rental houses, hotel rooms, a lighthouse, and even at her own home.
The people that make up a beach wedding can be as diverse as the setting.
"I've done weddings with couples who have been previously married, couples with kids, couples where one or both are widowers, military deployments, and a lot of elopements," she said.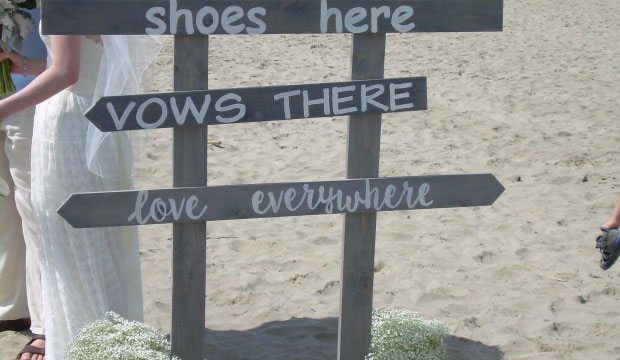 Irvine writes all her own ceremonies and says that is her favorite part of the job.
"I just love writing according to the beliefs of the couple," she said. "I feel like I really get to know the couple."
While she has many favorite memories, Irvine recalls one recent ceremony with particular fondness. Both the bride and groom were in the Navy band. Most of the band was in attendance and played while the couple walked down the aisle. "Afterward they had a parade down the beach. People were waving, the band was playing, it was so much fun."
Every ceremony needs a witness and a couple hasn't provided one, Irvine has recruited beach walkers to stand in. "They're always so happy to be asked," she says.
No one is immune from the emotion of the moment and Irvine says she always carries two tissues during a ceremony: one for her and one for either the bride or groom.
Dress for a beach wedding always varies. Irvine says she has seen everything from kilts to sandals to formal wear. She also says that beach weddings mean dogs, and lots of them.
"People love to bring their dogs and have them in the ceremony, like as ring-bearer."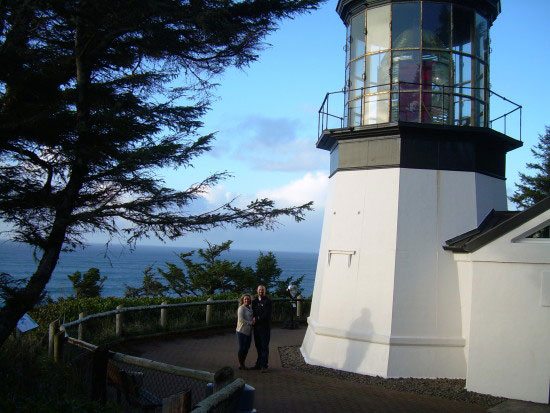 Tips for a beach wedding
Irvine reminds everybody that – just like any wedding – there are a few simple steps to remember for a beach wedding:
– Find the perfect wedding officiant; one who will listen to you and create your ceremony based on your own beliefs and ideas. Let her words reflect your feelings and your own uniqueness.
– Obtain an Oregon marriage license from any Oregon county at least 3 days before the ceremony, but no sooner than 60 days.
– Find your photographer, caterer, musicians, cake, flowers and lodging from the selection of many local vendors along the Oregon Coast. All are available to help make your special day, a day to remember.
When it comes to beach wedding versus church wedding, Irvine says the difference is simple.
"Beach weddings are more informal, more casual," she says. "The bride and groom can pretty much do whatever they want. I'm very flexible and it's all about them."
Visit My Coastal Wedding at www.mycoastalwedding.com. For indoor weddings and venues year-round on the Tillamook Coast, go to tillamookcoast.com/meetings and submit your request for information.