Tillamook Coast Life Blog
Horine family brings back "auto camps"
Travelers passing through Beaver might find themselves puzzled over the nature of the newest establishment here: Becker's Cabins Auto Camp. But, those of a certain age, will know exactly what it is.
"Back in the old days when people didn't camp in tents anymore, the auto camps were little cabins and there was always a place to park your Model T," said Owner Julie Horine. "There are not many that exist anymore, but a lot of the older people know what auto camps were. They know when they see the sign, they go 'Oh my gosh, it's like when we were kids and we would go camping with our families and stay at the old resort.'"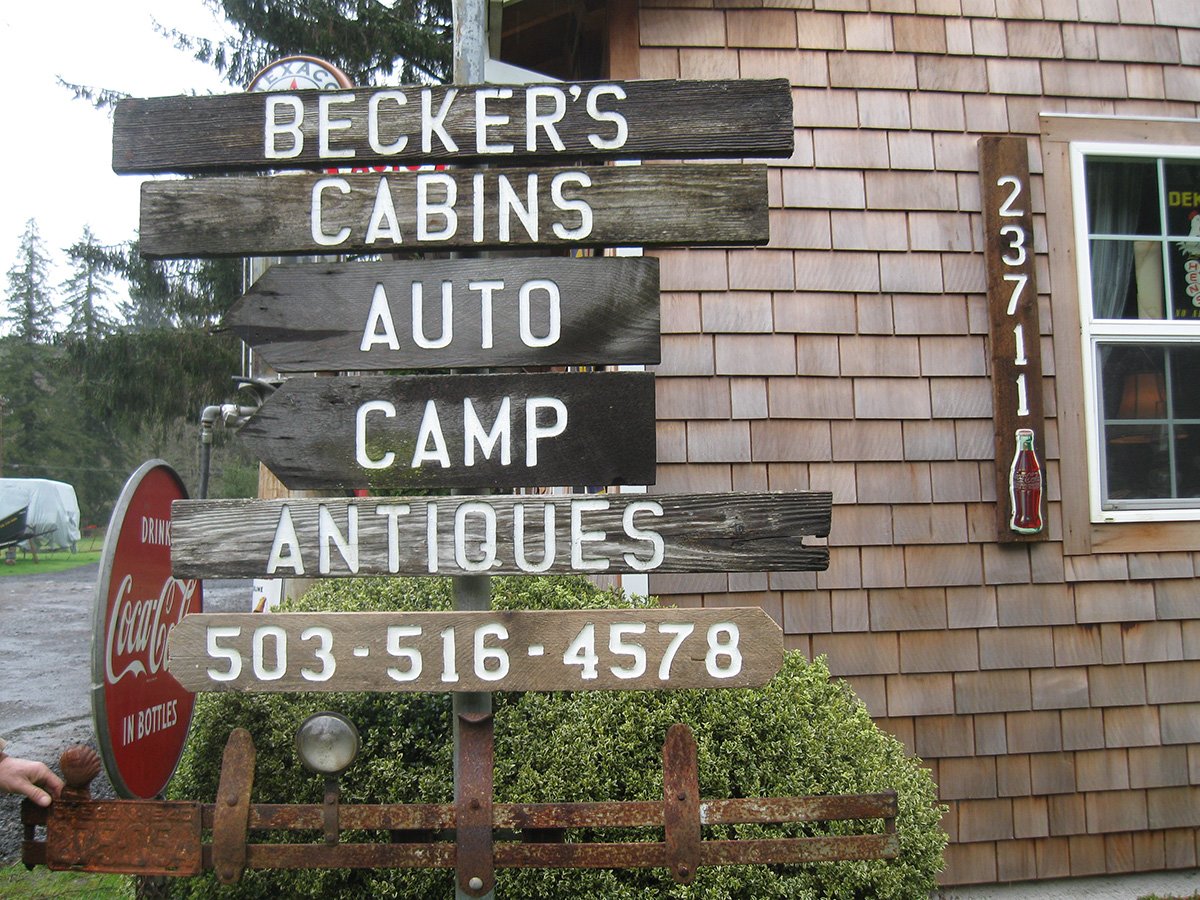 Julie owns the lodging with her husband Larry and daughter Jenny.
It's believed that the original owner, Ben Becker, built the cabins in the 1940s as rentals to raise money to send his children to Christian college.
The Horines bought Becker's home in 2008 and the cabins a few years later. Of the four cabins, two are rentals, a third is an antique store and the fourth, Jenny and her family call home.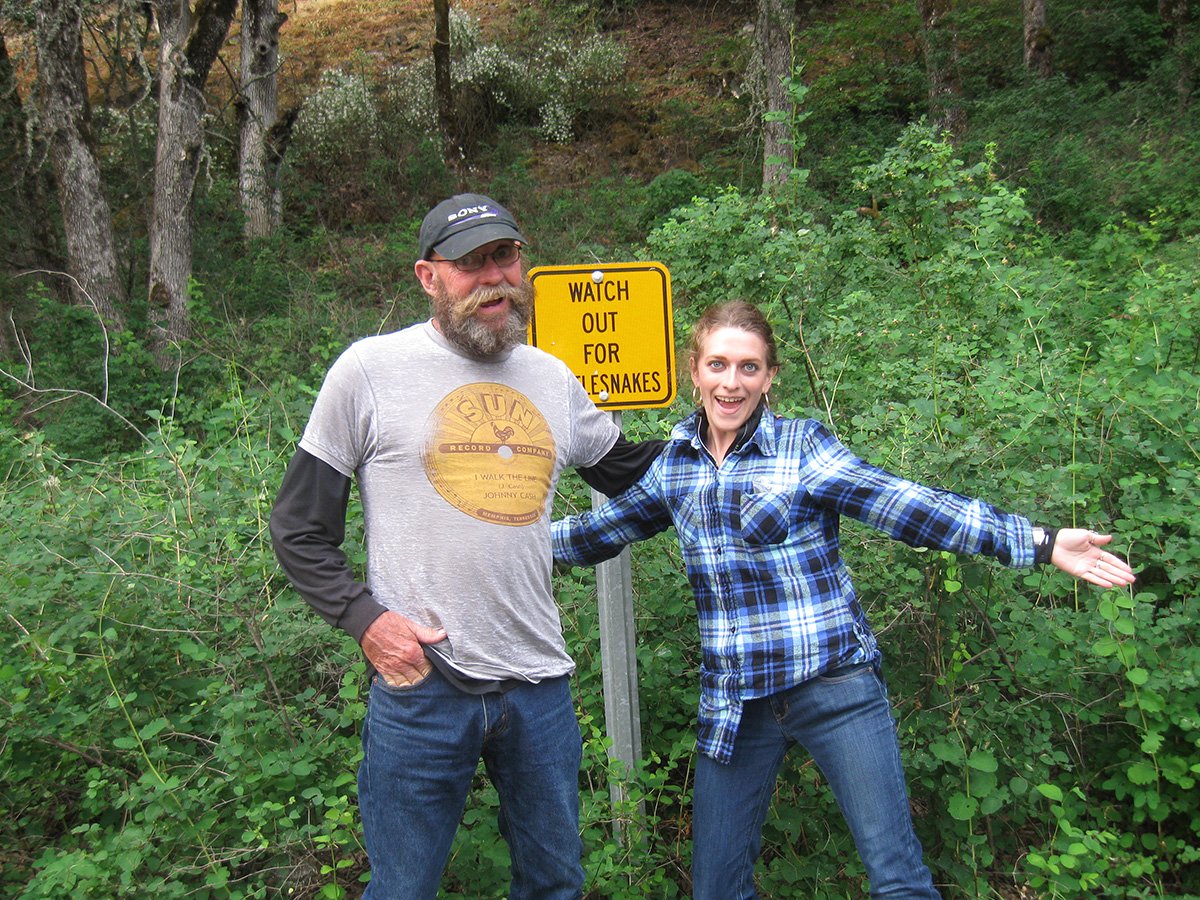 The rentals feature vintage decor, including iron beds and bent willow furniture, and full kitchens.
"They are fabulous," said Jenny. "We have a customer staying here right now who says this place is just magical. They love the cabin so much; they will definitely be back."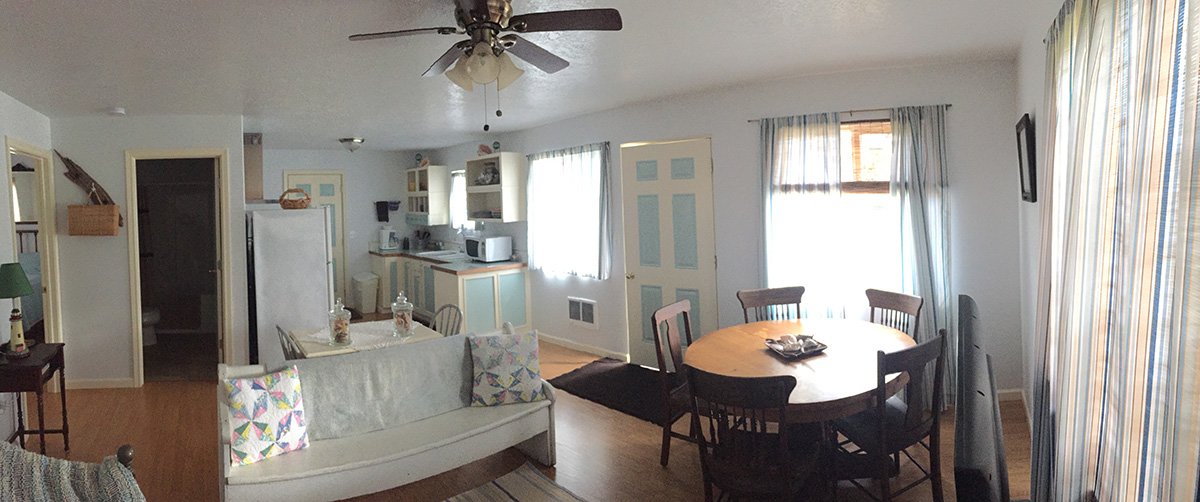 People often discover the rental cabins when they stop by the antique shop, where Larry specializes in "petroliana," a new word for old gas station collectibles.
"We buy a lot of history from the area," Jenny said. "We've got the old visible gas tanks out front. We have vintage cars and vintage trailers. It's all about the history here. If you want to step back in time this is where you want to be."
For more information or to make a reservation, call 503-516-4578.