Tillamook Coast Life Blog
Cloud & Leaf: a place of stories
It's become a tradition. If the Dutch bike is parked outside the shop, you know the storeowner is in. Deborah Reed's Cloud & Leaf Bookstore  in Manzanita is a quaint, but carefully curated inventory.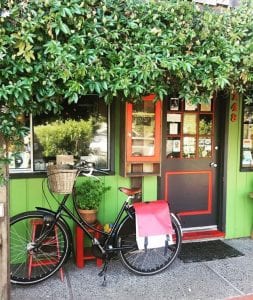 "The staff is all very well read, and very knowledgeable," Reed said. "We're really good at offering recommendations. The bookstore serves as a nucleus  of this community for literature."
The store features a variety of literature genres as well as a section highlighting local and Oregon authors.
"The bookstore has a reputation for surprising people for its selection and for being so well done," Reed said. "People will be surprised about the quality of the books we offer."
But, the connection with the storeowner is what draws customers back.
"I love being able to share whatever knowledge I have about books and see people get started on a new book. Or when people come back in and loved a book that I recommended and want another one," Reed said. "A relationship of trust is established."