Tillamook Coast Life Blog
Dixie's Vino reopens
For nearly a decade Dixie Lee's Vino Manzanita Wine Bar and Restaurant was the place to pull up a stool and savor a glass of wine.
But in 2016, fate frowned on Dixie not once, but twice. After a tornado seriously damaged the Wine Bar building in Manzanita, Dixie's mom fell, needing her help in Eastern Oregon.
It didn't seem she had much choice, but to close up shop.
But this spring, Dixie's back. There's a new location and a new way of doing business, but it's still the same smiling, happy-to-serve, Dixie.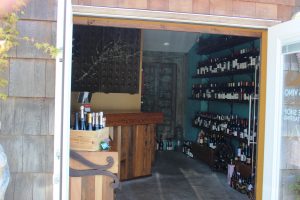 Dixie's Vino on 174 Laneda Avenue in Manzanita is a bottle shop and a tasting room. You can sample from one or all three wines Dixie has opened, or skip the tasting and grab a couple of bottles to take along.
"I have probably 500 bottles in the shop," Dixie said. "I'm trying to keep it very simple. I like to buy from small eclectic little vineyards, wine you don't find in the grocery stores. Occasionally there is a cross over because my customers request it. I change out my tastings about every 10 days."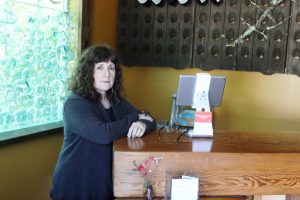 She also offers beer and port.
Visitors to Dixie's old shop will recognize the bar, which she managed to save and rework for the new place.
"It turned out just beautiful," Dixie said. "I am so happy with it."
You can hang with Dixie Wednesday through Sunday from 11 a.m. – 6 p.m., with extended hours coming after Memorial Day.