Tillamook Coast Life Blog
Do your part: keep our waters' pristine
Visitors are drawn to the Tillamook Coast for the miles and miles of waterline.
And local residents and visitors work very hard to keep them pristine.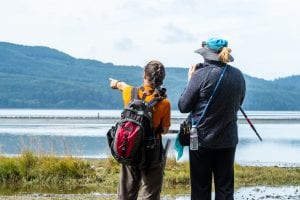 "When people come recreate they want to see healthy streams and lush forests and they appreciate that," Tillamook Estuaries Partnership [TEP] Deputy Director Claudine Rehn said.
TEP is a part of 28 National Estuary Projects in the United States that works to protect and restore the health of estuaries. TEP's work currently encompasses all bays and watersheds in Tillamook County. The organization works to address loss of fish and wildlife, water quality, erosion, education, and citizen involvement and stewardship.
"We found that giving visitors and residents a good sense of place makes them advocates," Rehn said. "We find that people really want to play an active role. We are the ones that live here, but that doesn't mean we are the only ones responsible for that."
Residents and visitors to the area are encouraged to participate in TEP stewardship programs including clean up days.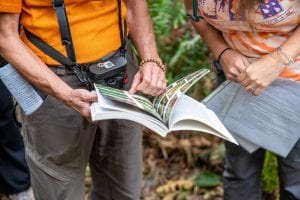 "Clean up days are when we see the most visitors. They see it happening and spontaneously join," Rehn said.
In addition to clean up days, the public is invited to TEP's educational days as a part of the Explore Nature Series: a collaboration between numerous environmental organizations that hosted 74 events this past year. Events included walks through the Kilchis Estuary, mushroom adventures, and Shop at the Dock events in Garibaldi.
"It's exceeded our expectations," Rehn said. "People are very interested in knowing about where they live. They want to learn why their resources are important or how they function."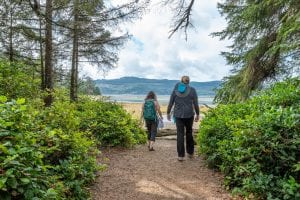 On trend, visitors are also increasing more curious about the landscape and environmental health of their vacation spot.
"People are really interested in learning, not just getting a souvenir, but some knowledge," Rehn said.
For a list of Explore Nature Events visit their website.