Tillamook Coast Life Blog
Experience the Tillamook Coast's working fisheries
Thirty years ago, Jeffrey and Valerie Folkema purchased the Garibaldi Marina and have been working ever since to create added value and experiences for visitors to the fishing community.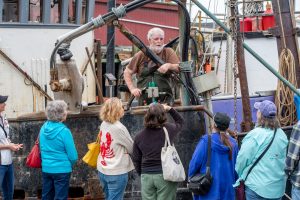 In addition to moorage and boat rentals, the Garibaldi Marina offers visitors a glimpse into the working landscape of the Tillamook Coast.
"People don't have to enjoy fishing to enjoy watching fish be loaded off a boat," Valerie said. "People are tickled pink when they see something that they've never seen before while they're on vacation."
The Folkemas believe that exposing visitors to the working side of tourism makes people more aware of their impact.
"There's experiences that people can have that that they'll leave with the impression of how to be good stewards," Valerie said. "Eat the abundance, see where your food is grown, and be a participant in that story."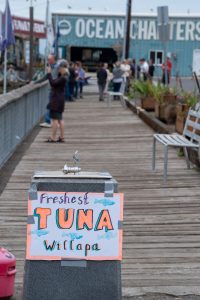 Shop at the Dock events, hosted at the Garibaldi Marina, are the perfect way for visitors to get an inside look at the fishing industry. Tours of local, commercial fisheries are offered March through September, and fresh seafood can be purchased directly off the boats. The tours are free, but registration is required as space is limited.
"Visitors feel more cemented because you've allowed them to be part of a lifestyle that they don't have," Valerie said. "We're not just showing the pretty side, but people can come out here and get dirty and volunteer to learn how to farm, how to fish."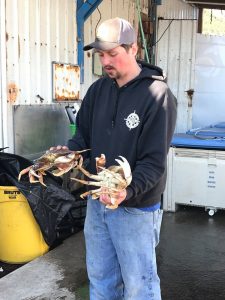 And Valerie adds that experiences can be just as valuable and memorable as a souvenir.
"Come here, not to just extract something or take home driftwood, but to learn something, to experience fishing and crabbing. It's about more than just coming and taking stuff."