Tillamook Coast Life Blog
'Friday Night Flicks'
For movie buffs hoping to expand their repertoire, the Hoffman Center for The Arts "Friday Night Flicks" will do just that.
This new series focuses the lens of film-making squarely on the Pacific Northwest, and taps into the passion that inspires us to love different movies for different reasons. Selected with the help of The Northwest Film Center in Portland, each film is made by, or about, the people, values and environment in the Northwest.
The event has evolved from a group of community film buffs who just enjoyed getting together to watch and discuss significant films. A rotating group of organizers continued the program, selecting a wide variety of films to share with the community until current series organizer Dave Dillon took over.
"Friday Night Flicks" soon became more than a night at the movies, proving that attendees were interested not only in the content of a film, but how it was made.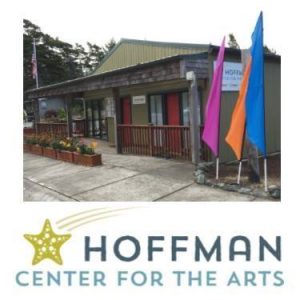 When Dillon took the reins of the series, he shifted the concentration to films from the Northwest Film Center in Portland. Inspiring discussion is the focal point of each showing, Dillon said. It gives viewers a chance to talk about what they liked or didn't like about each film.
"We always get huge crowds," Dillion said. "People love these short films, especially the animated ones, and they're all from the Northwest."
Whether it's about the love of watching a movie, discussing it with friends and strangers, or learning how to make your own film, "Friday Night Flicks" has something for everyone.
Dillon noted that while locals frequent the move nights, out-of-town visitors usually wander in when they see the marquee. "It's something new and interesting to do," he said. "And we always sell popcorn."