Tillamook Coast Life Blog
Guided Fishing For Salmon and Steelhead
You've seen the photos of smiling anglers posing with huge, silvery or rainbow-hued fish on a boat. Chances are, the beauties they're showing off are North Coast salmon or steelhead, two of Oregon's most treasured heritage wild foods. Anglers can hook them in either freshwater or saltwater, depending on the season.
Both steelhead and salmon are regulated fisheries, so you'll need to know what's permitted on the river you're interested in dropping your line. Buoy 10  (the local shorthand for salmon fishing season on the lower Columbia) runs in August and September, and the salmon run near Garibaldi from September to mid-November. Note that low populations may end the season early.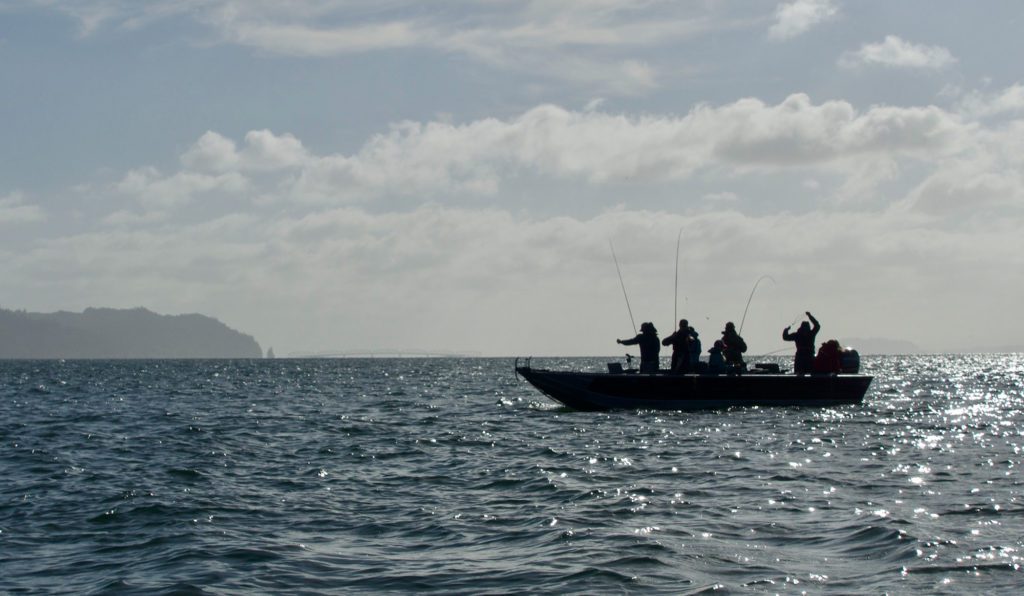 For beginners, the best way to catch one of these shimmery beauties is to book a knowledgeable guide on the North Coast. Near Garibaldi, reserve a spot with a Tillamook Coast guide to take you out on the Pacific Ocean, Tillamook Bay (and its five tributary rivers, the Wilson, Trask, Miami, Kilchis and the Tillamook), Nehalem Bay or the Nehalem and Nestucca Rivers. For fishing on the Lower Columbia River for Buoy 10 salmon season, you might choose an Astoria/Warrenton area guide.
Why book with a guide? Because it's the best way to ensure you have the best day on the water.
They've been fishing near their home base for decades, and know the geography well, which areas are off-limits or dangerous, and how weather conditions affect fishing.
They can help you understand which ODFW license to buy and what to bring for the trip.
They know each other, and share intel about what the fish are doing so everyone can catch some good fish.
They make their living with their boats, so you'll ride in style and use nice gear and the right bait/lure.
They function as area tour guides, too. Want to know the best place for a beer or an off-the-radar hike? Guides will have that information. And you're sure to learn a thing or two about conservation and history. But most importantly…
They allow you to spend time with your family, friends, or work colleagues, making memories.