Tillamook Coast Life Blog
High tide for coastal theatre
Community theatre plays a specific role.  It's entertaining and often friends, family and neighbors make up the cast.
But what happens when a professional actor gets thrown into the mix? Like a high tide, the quality of the production finds a new level.
Such is the case of local theatre company Rising Tide Productions—founded by George Dzundza, a resident of Netarts Bay since early 2000. He's done it all on stages and screens, including starring in movies (The Deer Hunter, Crimson Tide) and in TV series (Law & Order, Grey's Anatomy).
Now retired, he reads plays—lots of plays.
Exploring the local community theatre scene, George was reminded that volunteer actors have limited time to work on rehearsals, and believes that time is what is needed to put on a show that has a "ringing effects on an audience."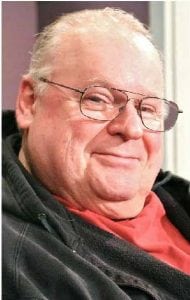 Rising Tide Productions' guiding philosophy is this: to pursue theatre that will cause audiences to be confronted and debate amongst themselves long after seeing the play.
And George is not in a hurry.  He takes time to choose the material and time to cast, rehearse and refine a play—often up to a year—before bringing it to the audience.
The results of Rising Tide's offerings are stunning.
"The actors I have the privilege to work with, venture into a long-term commitment of learning the craft," George explained. "They can then go on to do more plays where they don't need this kind of intense tutelage.
"I respect community theatre because people love doing it. I love doing it and I love doing the kind of material that I feel elevates the audience and gives them insight into worlds."