Tillamook Coast Life Blog
Thigh pumper Kings Mountain trail in the Tillamook State Forest rewards with a view: Pacific Ocean to Mt. Hood
The segment of Oregon Coast Range that occupies Tillamook County is home to a broad spectrum of trails that cater to most, if not all, levels of hiker. From duffy, meandering creekside paths to rugged, relentless ascents and everything in between, it's all represented in that range. If the latter is more your speed, look no further than Kings Mountain.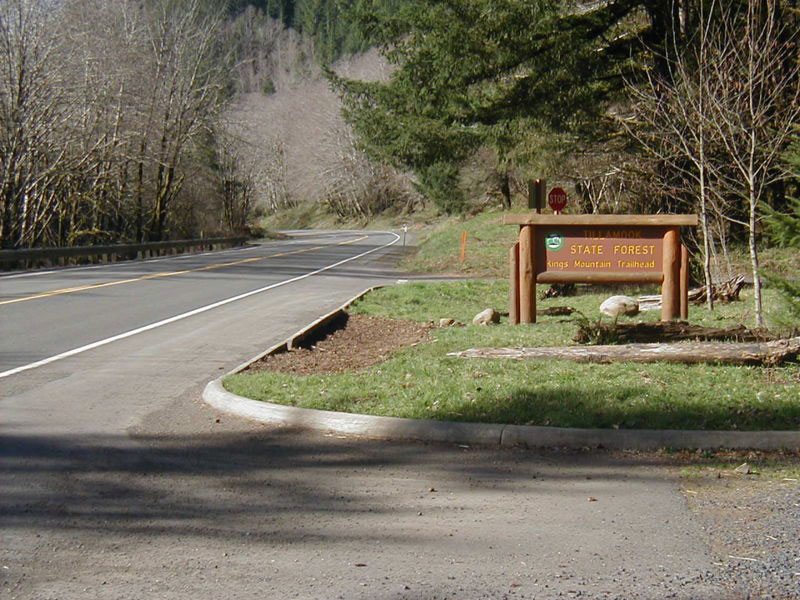 The "trail" that leads up to the summit of Kings Mountain is a 2.5-mile long hurt locker disguised as a hiking path. I'm sure there are some of you out there that would go merrily traipsing up the mountain, breaking nary a sweat while pausing only to take in nature's glory. Well, that's not most of us. The hike gains 2,500 feet over the course of that 2.5 miles. For those of you scoring at home, 1,000 feet of elevation gain per mile is quite the steady clip. And for the lion's share of hikers out there, that's a thigh-burning mettle-tester. And if you've got bad knees, bad balance, or bad luck, the hike down the mountain won't be much of a picnic either. But as with most hikes of its ilk, there are rewards beyond caloric expenditure.
From innocent to steep
Beginning at the Kings Mountain Trailhead just off of Highway 6, the hike starts off innocently enough with a gentle climb to a junction with the Wilson River Trail. Continuing straight, the ascent begins steadily along a traditional trail beset with ferns. The path then gains elevation more greedily before leveling out for a merciful moment. From here on up it feels as if the hike gets steeper with every step – occasionally so steep that your footing slips a little. And just when you thought the incline couldn't get any worse, you have to engage your hands to traverse a series of rock steps before the final push to the summit. Finally, the summit.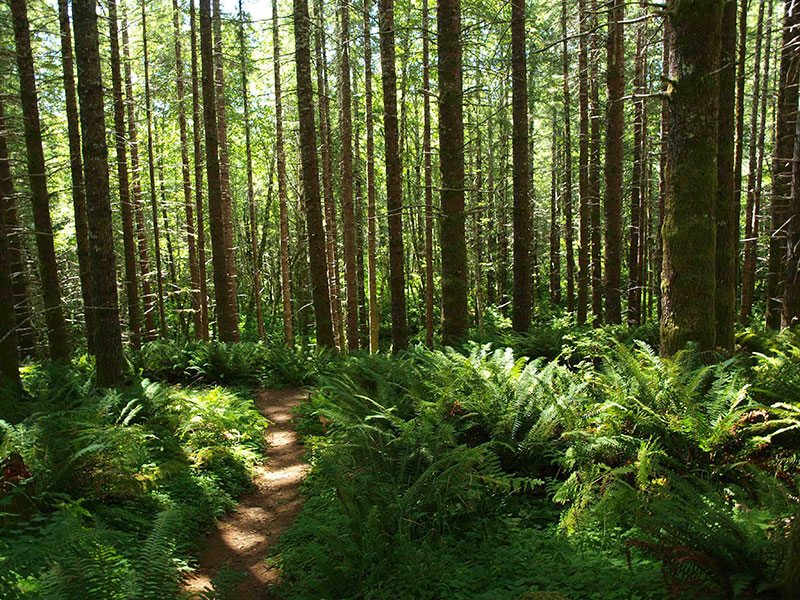 On a clear day, you can see Mt. Hood, an expansive swath of the Coast Range, and even the Pacific Ocean. Sign the summit register, take a deep breath and a long break. You've earned it. Besides, you need to rest those legs a bit before the toe-bruising descent back down to the trailhead that completes the 5-mile out and back.
Where: Highway 26 in the Tillamook State Forest, near milepost 25. The trailhead is well marked. More Info