Tillamook Coast Life Blog
Manzanita Writer's Series celebrates 10 years
For those who prefer the written word, you're in luck: Hoffman Center is also home to the Manzanita Writer's Series.
The Writer's Series, which celebrates its 10th year in November, is a rich, layered program that offers a plethora of literary choices: readings and lectures by prominent authors, writing classes on a variety of subjects, open mic opportunities and workshops.
If you want to practice your writing but can't make it to Manzanita, don't worry. In 2017, the Writer's Series took the leap into digital learning when they debuted their online learning system with published authors Megan Kruse and Jennie Shortridge serving as instructors.
But the bread and butter of the Writer's Series is the many authors that visit to teach, discuss their new books or both.
The 2018 schedule features a host of well-known authors: Deborah Reed kicked off the schedule January 20 with her latest novel, "The Days When Birds Come Back." Other authors and books for this year's evening events include Nicole J. Georges, "Fetch" (Feb. 17); Omar El Akkad, "American War" (March 17); Rene Denfeld, "The Child Finder" (May 19); and Peter Rock, "Spells" (Sep. 15).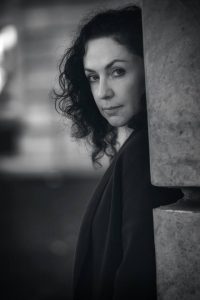 Is that novel you've talked about forever still sitting back burner or hidden in a drawer? Are you well along in the process but stuck, not really sure how to proceed? Or do you have a lot of bits and pieces started without a clue of how to move forward?
The author of six novels, Reed will offer a 10-week novel writing workshop, beginning March 21. The class will meet every Wednesday evening from 7-9 pm.
The next time you struggle with artistic self-confidence, the best antidote is to be around people who seek to create something – whether it's on film or on paper; it's the best way to spark a creative fire.