Tillamook Coast Life Blog
Neahkahnie Tavern: A most sad and interesting story
Some buildings carry on a life of their own, even after they are long gone.
The Neahkahnie Tavern – once perched proudly above the beach in Manzanita – continues to live on in fond memory and local mythology.
In 1912, Samuel Reed named his new property development Neahkahnie. Reed commissioned Portland architect Ellis Lawrence to design a hotel.
The building, called the Neahkahnie Travern, was erected at the western end of Nehalem Road close to the beach with views of the mountain.
"The Reed family dream was to run a resort hotel on the beach," said Tom Mock, president of Nehalem Valley Historical Society.
This magnificent setting prompted Reed to write to potential investors saying: "Nothing can prevent Neahkahnie from becoming the finest beach resort in Oregon."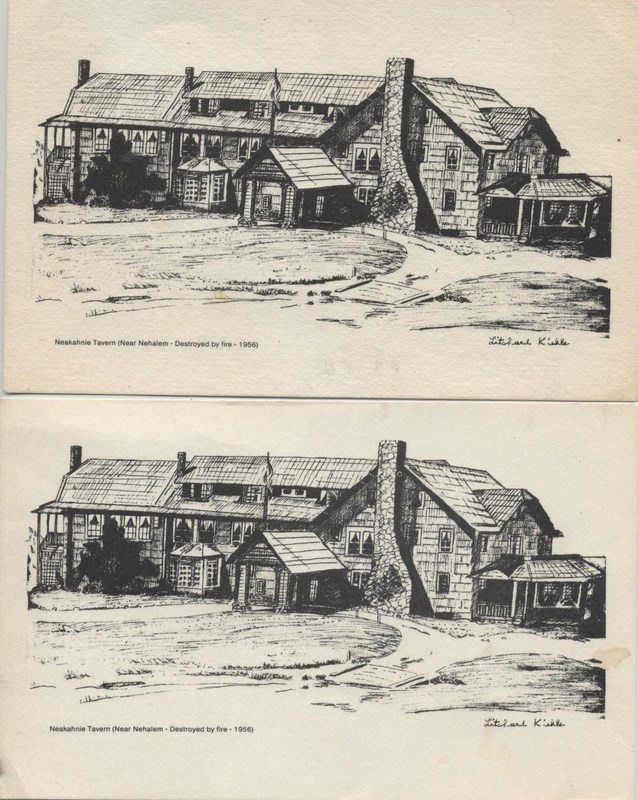 Advertising for the hotel promised "plenty of ranch food will load the tables, garden produce raised on the place, eggs, butter and milk of the very best, and pure water from the mountain streams. The ranch is carefully stocked with the choicest breeds of cattle, sheep and hogs. Hundreds of chickens, housed in clean sheds, produce the fresh eggs for breakfasts."
Another brochure extolled such virtues as "a comfortable lobby with a cheerful fireplace from which opens the commodious dining room and attractive sun parlor."
In all, there were three floors with a restaurant, eight baths and 19 guest rooms. The family had its own quarters above the kitchen.
The Neahkahnie Tavern flourished during the 1920's, languished during the Great Depression of the 1930's, and was commandeered by the Coast Guard in the early 1940's.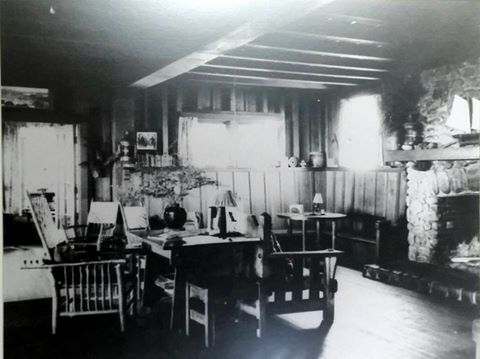 After Samuel Reed died, his widow sold it. The building passed through several owners until it burned under somewhat questionable circumstances in 1956.
"There was an attempt to restore it and there were economic difficulties," Mock said. "When it burned, there was every reason to believe it was intentional"
He adds that had the building not burned, it would perhaps remain as one of the most desired destinations on the west coast.
Now, all that remains – buried between overgrowth and dunes – is a glimpse of the foundation and chimney.
"It makes for a most sad and interesting story," Mock said.