Tillamook Coast Life Blog
Dinner at the Ranch, Goslings on the Pond
Winding along this peaceful country road on our way to Powder Creek Ranch Bed and Breakfast, there's an old blooming apple tree out in the pasture, then a mossy waterfall on the left as we enter the sun dappled arch of Big Leaf Maple trees.
As we pull up to the lodge-like cabin, the resident wild geese, with their fuzzy spring goslings, are nestled by the pond. We meet a couple, guests, who were walking past the flower garden with glasses of wine.
This 360 acre ranch was the home of Brenda Charter's grandparents: her grandmother planted the apple trees, her grandfather dug the ponds. For a time Brenda and her mother operated a small dairy on the property but that lifestyle was too isolating for Brenda, who enjoyed working in the restaurant business and is a wonderful host.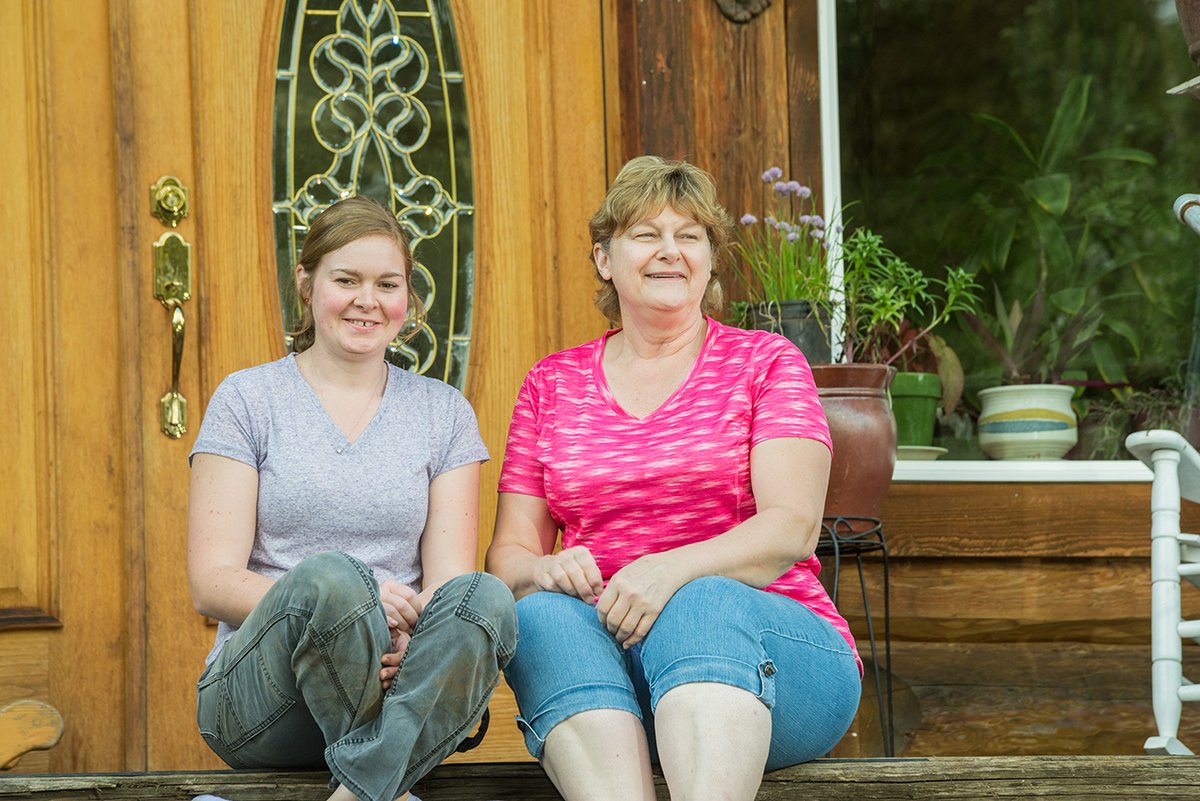 We joined the B&B guests for a delicious lasagna dinner, made with homemade marinara sauce from the garden and homemade Italian sausage from their heritage breed Tamworth pigs. Brenda's daughter Hillary cares for the farm animals, which currently includes the pigs, chickens, 11 head of beef cattle, Jersey heifers, geese, ducks, Nigerian goats, two old retired horses and one "guard-lama" whom they joke doesn't guard anything but its own feed bowl.
Powder Creek Ranch Bed and Breakfast is also in a prime location for the 2017 solar eclipse and has campsites and RV parking available for reservation on their property along Powder Creek. They are located at 34595 Upper Nestucca River Road, Blaine, OR and operate year round. For more information check out their website at www.powdercreekranch.com, call 503-398-5348 or email powdercreek@hotmail.com.