Tillamook Coast Life Blog
Sand Lake Recreation Area: An outdoor enthusiast's Mecca
While many visitors to the Tillamook area are racing between Cape Kiwanda and Cape Lookout, the outdoor enthusiast Mecca that is the Sand Lake Recreation Area provides perhaps an even wider array of opportunities than either of the capes that sandwich it. The 1,000-plus acres of sand dunes, lakes, and estuary that comprise Sand Lake make for an ideal spot to hike, swim, fish, kayak, view wildlife, go crabbing, and more; including off-trail vehicles use.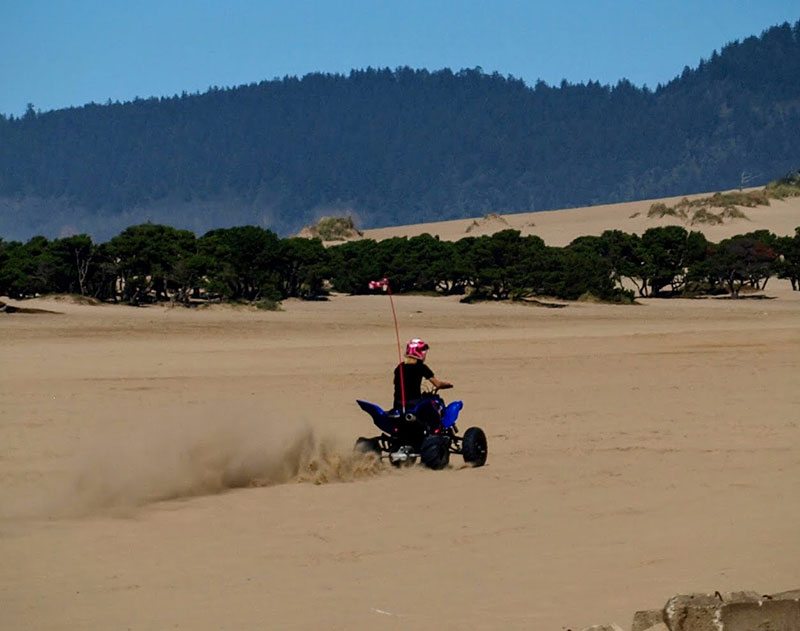 In a best of both worlds-like scenario, the Sand Lake Recreation Area is simultaneously home to man-powered, as well as gas-powered outdoor enjoyment. Interspersed with the occasional oasis of vegetation and patches of forest, Sand Lakes is a prime spot to tackle imposing dunes or speed along majestic coastline via ATV or motorcycle. Sure the views of iconic Haystack Rock are inspiring, but it's the dunes that make this place particularly special from both a geological and recreational perspective.
The result of millions of years of wind and rain erosion, sand dunes like these are a unique feature along the Northwest coastline. And even rarer, opportunities to explore them on an off-trail vehicle; easily one of the more fun ways to do so. Of the handful of areas like it, Sand Lake is THE spot on the north Oregon coast.
There are also campgrounds around the recreation area that afford instant access to the dunes as well as drinking water, picnic tables, and restrooms. During the summer months reservations can be made at the Sandbeach Campground, while East Dunes and West Winds are first come first served. And if you don't have your own vehicle, Sandlake Tsunami ATV Rental has you covered.
Permits are required for OHV use. Before you go, make sure you check into the rules and regulations applicable. For more information on all things Sand Lake, including camping, visit the Siuslaw National Forest Sand Lake Recreational Area webpage.