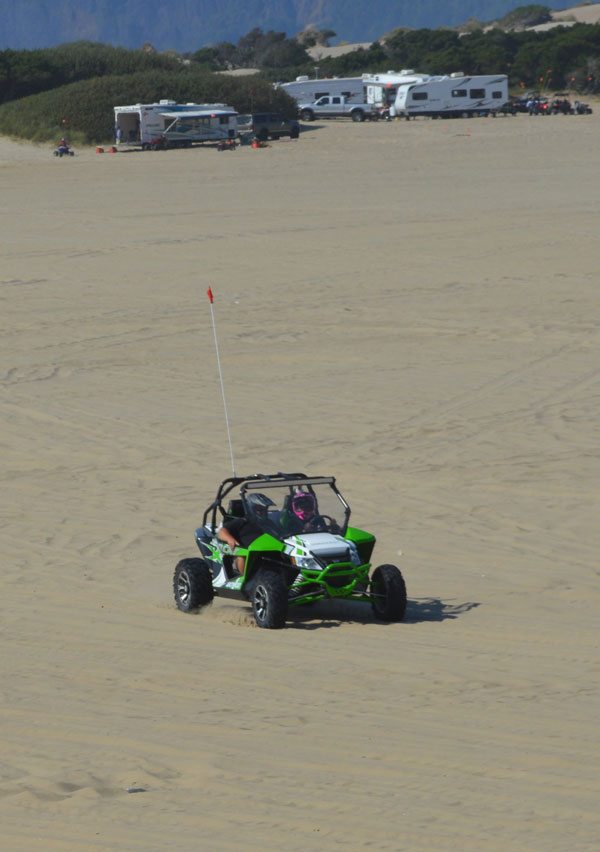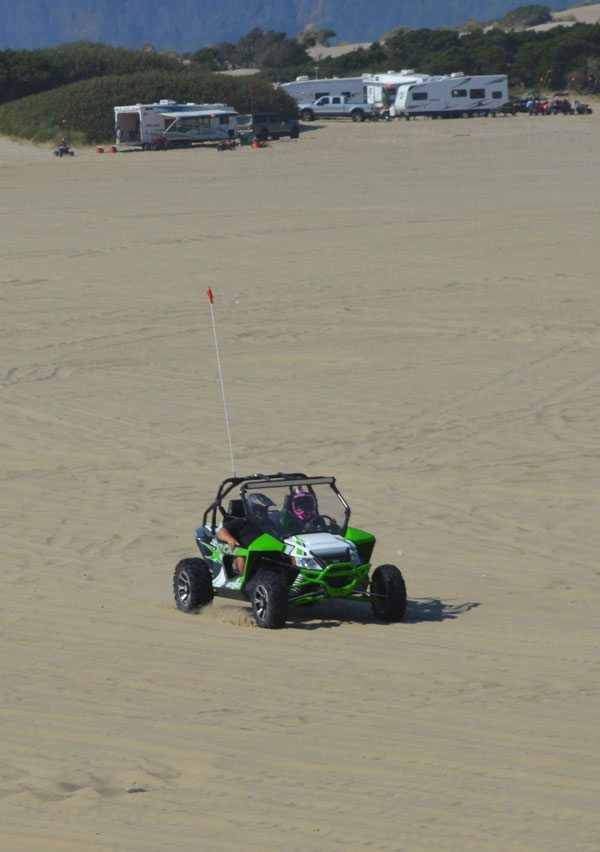 A few miles North of Pacific City and Cape Kiwanda is Sandlake, Oregon. It is surrounded by a forest of coastal mixed conifer and set pleasantly alongside the Pacific Ocean. Don't let this quaint little town fool you, though: it is filled with the excitement of roaring dune buggies and all other manner of all-terrain vehicles.
Rent a quad or mini dune buggy and have a blast
The Sandlake Dunes are scrunched right along the Three Capes Scenic Route. You can rent a quad or a mini dune buggy from Sandlake Tsunami ATV Rental, LLC and ride the dunes for yourself. The views are spectacular here, with Cape Lookout, Sandlake Estuary and the Pacific Ocean in clear view.
1,076 acres of open sand dunes just waiting to be explored
The Recreation Area encompasses 1,076 acres of open sand dunes just waiting to be explored. There is a year round campground and day use area for your enjoyment. The campground has direct access to both the dunes and the beach. Nearby is the Sand Lake Estuary, which is a great place to swim, fish, crab, kayak, hike and view various wildlife. The timeless state of this 900-acre estuary provides homes to many species of waterfowl and seabirds.
Come for the dunes, and the plumes.