Tillamook Coast Life Blog
The Oregon Coast Trail: the people's access to the coastline
Thanks in large part to governors Oswald West and Tom McCall, the Oregon Coast belongs to all of us. The sea stacks, beaches, meadows – it is all open to the public. The Oregon Coast Trail (OCT) was designed and developed to showcase the splendor of our beloved coastline. From where the Columbia River meets the Pacific Ocean, down to the California border, the OCT explores the coast and more.
The thing about the OCT is that it's not what you would consider an official trail. It does not traverse the entirety of the Oregon Coast on one continuous, maintained path. While it does take advantage of long stretches of beach and other official hiking trails, it is still to some degree a work in progress. There are places where you have to walk along roads, including Highway 101. These detours from the coastline aren't always the most scenic, admittedly. But if you're the sort of person that's into silver linings, these are opportunities to explore some of Oregon's charming beachside hamlets and communities.
As you might have guessed, there are some excellent trail segments along the Tillamook Coast. Ascend and descend Neahkahnie Mountain and walk into Manzanita. Hike to Nehalem Bay or arrange a boat ride to Barview Jetty County Park. Take a boat from the Garibaldi Marina to Netarts Landing or hike there from Cape Meares. From there, walk the beach to Sand Lake and onto Pacific City. A combination of beach, road, and trail gets you from Pacific City to Three Rocks.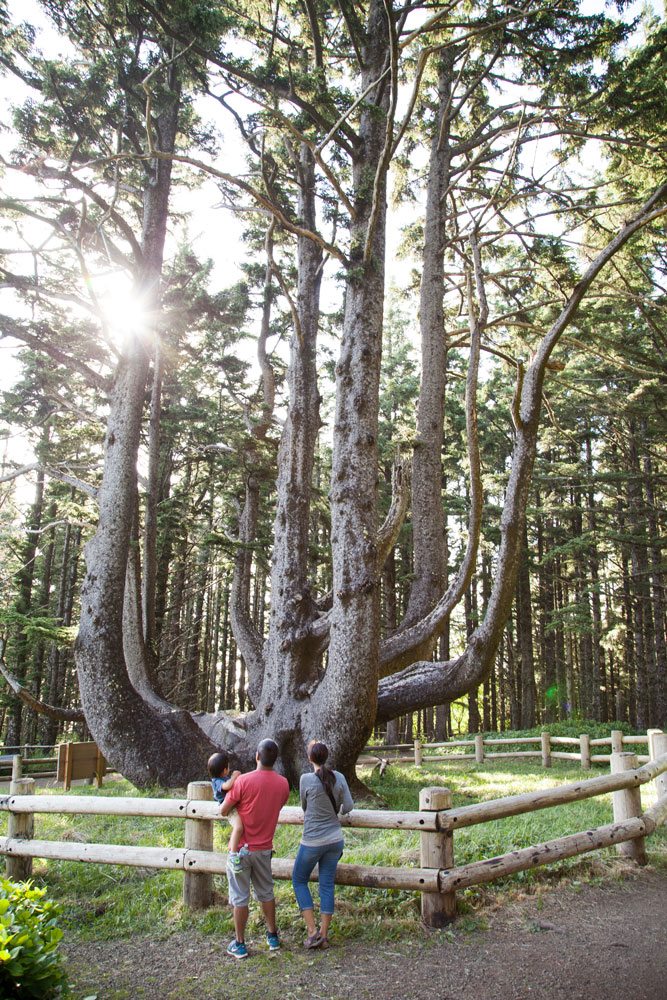 The trail is consistently being assessed for improvement opportunities. As time goes on signage, development, and additional right of ways will make navigating the trail easier and more enjoyable. But as it exists today, the Oregon Coast Trail is a unique treasure and a significant feather in Oregon's cap of natural wonders.
For more information, visit the Oregon Parks and Recreation Department website or pick up the comprehensive book, Exploring the Oregon Coast Trail, by Connie Soper.  And for more great hiking not on the OCT, you can visit Oswald West State Park, named after the aforementioned governor himself.